One of the biggest barriers to Hyperconvergence For Enterprise adoption is comfort in the familiar. In the 2018 State of the Enterprise Datacenter report, the belief that an organisation's in-place infrastructure works shouldn't be changed was the top reason cited for not moving to hyperconvergence infrastructure (HCI). And because enterprises often have long-standing environments built on multi-year-old architecture, switching over to a new system doesn't sound appealing. In this article, we unpack why making the switch is worth it for both big and small businesses alike.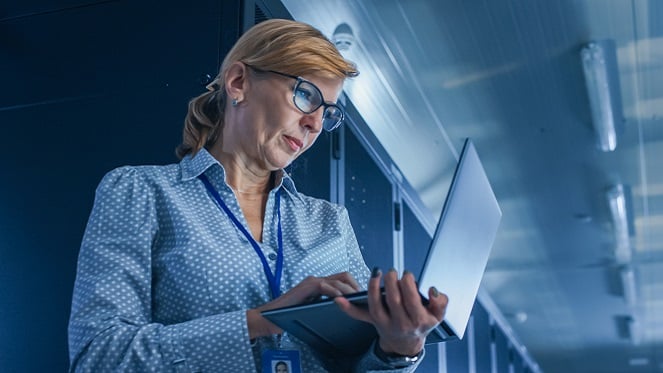 Hyperconvergence for the enterprise market is both mature and consolidated. Solution stacks are gaining popularity by offering compelling value and innovative approaches. In fact, interest has shifted from core virtualisation features to the platform ecosystem and integration of core, cloud, and edge components. Other aspects of HCI that are quickly gaining traction include automation and orchestration, as well as integration with Kubernetes. The final goal is to build hybrid cloud infrastructures that can provide a consistent user experience across different environments while enabling applications and data mobility. For answers to the most frequently asked questions about hyperconvergence, click here.
Covered In This Article
Benefits To Business
The Evolution of Enterprise IT
Hyperconvergence For Enterprise: A Business Case
Hyperconvergence For Enterprise Improves Business
Enterprise-Level Hyperconvergence Solutions From Tarsus Distribution
Benefits To Business

Enterprises leverage hyperconvergence to reap a financial edge. Rather than paying a big licensing fee upfront in converged infrastructure, customers only need to pay SaaS subscription fees on a regular cadence. Hyperconverged infrastructure mainly integrates common data centre hardware using locally attached storage resources with intelligent software. This creates flexible building blocks that replace legacy infrastructure involving separate servers, storage networks, and storage arrays.
Pliability Hyperconvergence For Enterprise
Hyperconverged infrastructure enables a business's workloads to migrate from one location to another in an easier way, as all the workloads fall under the same infrastructure. As it is software-defined, it provides higher levels of flexibility and agility to enterprises than legacy infrastructure. Hyperconvergence also eases complexities when it comes to the expansion of data centre capacity. Instead of creating complex update plans each time expansion is needed or adding additional costly components, businesses can simply add another node to the environment.
Data Security Hyperconvergence For Enterprise
Hyperconvergence software is able to anticipate and handle data efficiency and storage. Many businesses purchase a wide selection of products to ensure data protection in a legacy system. However, in a hyperconverged infrastructure, backup, recovery, and disaster recovery are built-in. It offers higher resiliency when compared to traditional legacy systems, gives organizations the ability to easily restore data. Hyperconvergence also embeds elements of disaster recovery and backups into a business infrastructure in the face of cyberattacks.
Affordability Hyperconvergence For Enterprise
Hyperconvergence software uses an economic model similar to the public cloud, eliminating hefty up-front costs and higher infrastructure purchases. Using low-cost commodity hardware and scaling up the data centre in small, easy-to-manage steps make hyperconverged infrastructure cost-effective. It typically makes use of a building-block approach that enables IT to expand by adding units as needed. An enterprise can seamlessly manage its complex infrastructure by delivering virtualization, storage, compute, network, and data protection in an easy to manage yet scalable application.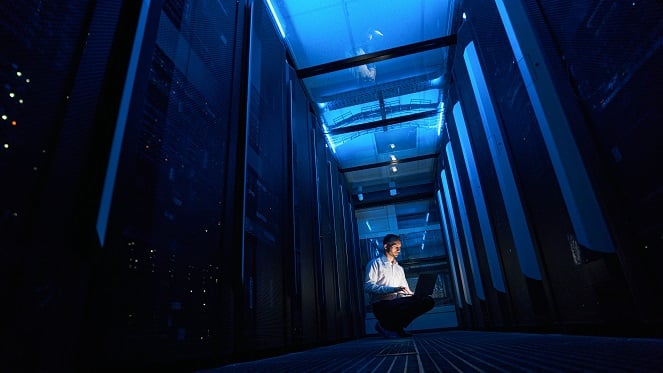 The Evolution of Enterprise IT

Enterprises are setting ambitious goals for business transformation, and are keen to take advantage of cloud-based services and business analytics. The exponential growth of data poses both opportunities and challenges. When you're building a next-generation business, you need the infrastructure to match. Existing architectures just aren't fit for the task.
The growing popularity in hyperconvergance is due to its promises to provide a compelling mix of technical and business advantages. By simplifying infrastructure, it delivers a rock-solid groundwork for a more agile, responsive approach to IT. Because it's based on virtualisation and software-defined, hyper-converged infrastructure is a natural fit for automation, which helps simplify the management and deployment of virtual systems.
Meanwhile, with one common management framework, there's no need to work with a range of control panels or tools for your compute, storage and network assets. Tasks that require major work and specialist expertise with conventional architecture can be accomplished in less time by less specialist staff. That's good news for projects you want to get moving fast and for your IT experts, who can focus on their more strategic goals. As a bonus, hyper-convergence plays into high availability and strong disaster recovery; in fact, as virtual machines and data can be so easily cloned and restored, these capabilities come practically baked in.
Hyperconvergence For Enterprise: A Business Case

Apart from its pliability, security and affordability, hyperconvergence also aids business transformation goals. Because hyperconverged architecture makes it easier and cheaper to deploy new applications, you have more room to innovate and can get new projects up and running faster. The time between a great idea and extracting value from it becomes shorter. If you're moving towards a hybrid cloud deployment – and most forward-looking enterprises are – then hyperconverged architecture is a perfect fit. That software-defined, virtualised nature is perfect for mixing private and public cloud services. Throw in the benefits of business continuity and disaster recovery, and hyperconvergence isn't so much hype as just a smart investment.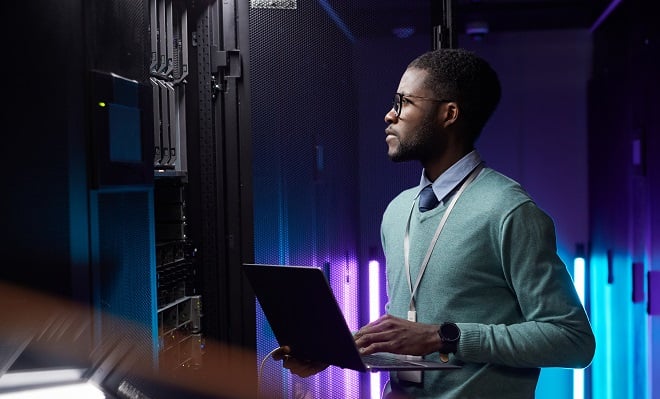 Hyperconvergence For Enterprise Improves Business

Every day, it seems, we hear of new use cases where HCI has helped businesses with their own unique operational challenges. Let's look at some ways that seem to be true across the board:
Saving Space
HCI reduces your data centre footprint (by 75% in this company's case!) by reducing typical infrastructure stacks down to scalable building blocks with compute, storage, and networking built-in. Not only do you save space and reduce data centre footprint costs, but you also reduce complexity by removing compatibility problems between multiple vendors associated with the stack.
It Amalgamates
Separate servers, storage networks and storage arrays can be replaced with a single hyperconverged infrastructure solution to create an agile datacenter that easily scales with your business. Hyperconvergence makes administration much easier, letting you manage all aspects of your infrastructure from one place.
Scalable Infrastructure
Scaling made simple! If resources become scarce, you simply call your vendor, ask for another node, and deploy it. The infrastructure should be all but invisible to the users. They shouldn't have to worry about underlying infrastructure; they should only be focused on their workloads.
Enterprise-Level Hyperconvergence Solutions From Tarsus Distribution
Modern businesses rely on the data centre to provide the computing, storage, networking and management resources that are necessary to host vital enterprise workloads and data. With hyperconverge infrastructure solutions, storage, network and compute are all virtualised, enabling operations and upgrades to be facilitated via automation and centralised management. For more information about the different hyperconverged solutions offered by Tarsus Distribution, click here.