Today, the way we work and interact with the world is happening increasingly through connected applications and devices, and the pace of innovation is accelerating this shift toward a digital future. For businesses that need to deliver products and services to modern customers, leveraging technology is no longer simply advantageous – it has become a business imperative. HP technology partnerships are one of the options to consider when mapping out your businesses' ICT strategy, with HP being an established and trusted global brand with a range of product and package offerings for any size of enterprise. The truth is, and you may have already encountered this key insight, that technology on its own doesn't allow businesses to grow, innovate or solve complex problems. The innovative potential of technology is, in fact, only unlocked when it empowers the people behind the business. Technology should make the lives of employees easier, not more complicated, and provide everything needed to deliver better work, faster and more affordably.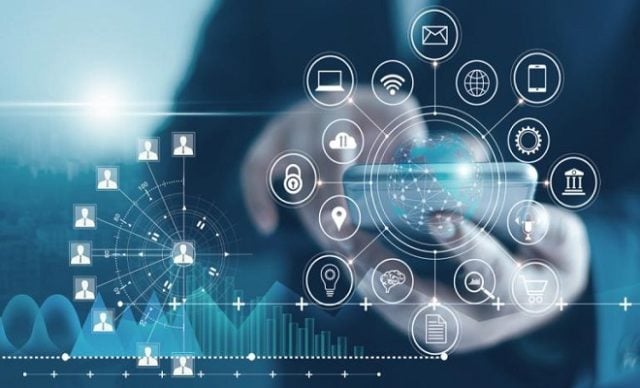 Digital transformation presents many opportunities, but it also presents challenges that need to be overcome to drive any size business toward success. Addressing these challenges requires a good understanding of the unique requirements of your specific business, and the ability to choose the right technology, which then needs to be implemented and managed correctly. Not every business owner has the time or expertise needed to achieve this, which is why it is crucial that they have support from an industry-leading technology partner to guide them on their journey.
Covered In This Article
The Modern Business Environment
Take Advantage of the Right Partnerships
HP: A Trusted Technology Partner
The Modern Business Environment
The modern workspace has modern requirements, and employees using technology that's outdated or not fit for purpose often means reduced business performance and increased cost. And just when you think you may have a handle on your company's IT requirements, the world shifts and you need to think about which laptops will meet your workforce's work from home requirements or work from anywhere requirements. With all the innovation happening in the world of tech, organisations know they need to use it to their advantage to improve employee productivity, transform business processes, and deliver differentiated experiences for customers.
Procuring the right laptops or desktop computers, network, and server infrastructure, and the best applications offering the highest levels of security is the only route to business success in the current environment. These devices, applications, and infrastructure setups need to come with all the essential work features—long battery lives, high-performance hardware, advanced software applications, fast, secure networking and connectivity, and built-in security—adapted for each employee's role. At the same time, it is important to consider the total cost of ownership and the device's lifecycle. Businesses need devices that meet both the requirements of their individual users as well as their budgets. For a long time, the expertise and partnerships necessary for optimal performance have been out of the reach of small enterprises with limited resources and IT expertise. Big Tech companies are responding to this gap in the small business market by introducing business packages and solutions that are affordable and scalable.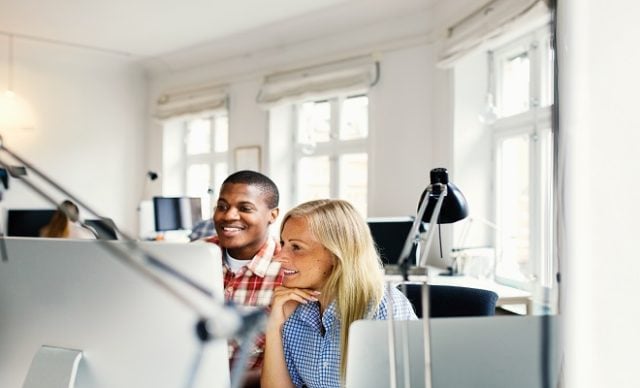 With the hybrid work environment being the new normal, remote employees working on more vulnerable home networks are also at greater risk of cyberattacks, which they can unknowingly pass on to your enterprise's centralised network where it can wreak significant havoc. Having enterprise-grade security should therefore remain the first consideration for every business, and it needs to permeate through every digital layer of the business – from networks and data centres to smartphones, laptops, and printers. HP technology partnerships can help your business achieve this and more.
Take Advantage of the Right Partnerships
Instead of trying to run a business and become an IT expert on the go, business owners are encouraged to pursue strategic partnerships with industry leaders such as HP to tap into the full potential of today's innovative technologies that are increasingly being offered to businesses of all sizesand accelerate their digital journey.
A good technology partner will understand your unique business requirements and tailor the best solutions for you. This partnership should also provide access to the guidance and expertise needed to implement and maintain these solutions in the long run. A customised solution and a true partner that's invested in your long-term success should be a given, not a luxury.
Hewlett Packard has been a leader in the ICT industry for decades, being one of the world's most well-known and trusted brands when it comes to ICT devices and infrastructure. Apart from providing the hardware your organisation needs, HP goes further by implementing business partnership packages that help you manage every aspect of your ICT transformation strategy—from hardware and network infrastructure to software solutions, security, and storage solutions, as well as longer-term offerings to address your future needs for new devices, as all hardware has a limited lifespan. HP technology partnerships are an ideal way to get the advice you require and the aftersales support you need.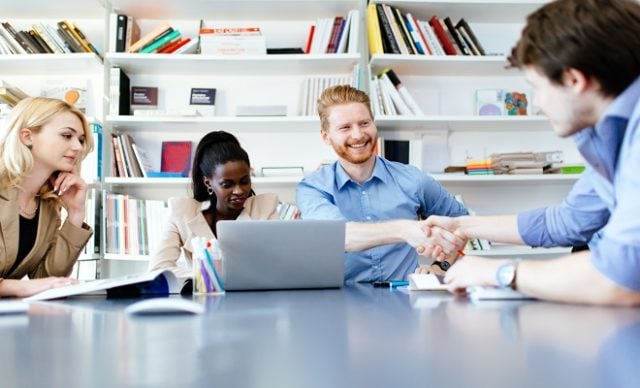 Businesses concerned about their environmental impact can also have peace of mind by partnering with HP in the formulation of a holistic ICT solution and future plan that suits your enterprise's needs, both now and in the future. Dedicated to driving sustainability, HP along with many other Big Tech companies are working towards changing their processes to be more environmentally friendly and sustainable, as this is an increasing demand from their clients. Consumers are increasingly choosing to partner with sustainable brands across all industries, not just in ICT. Many leading organisations are joining the global movement towards a circular and net-zero carbon economy, choosing to use technologies that not only serve their operations but also the environment and larger society.
HP: A Trusted Technology Partner
Ultimately, small and medium businesses may think that they can't afford to have an IT strategy, but the lack of a clear technology vision can lead to huge losses in revenue, missed opportunities, and the chance to grow in their respective industries. The good news is that, as a business owner, whether of a large enterprise or a small business, you don't have to come up with an effective ICT strategy on your own. Leverage the power of partnerships to build beneficial business relationships with trusted and reliable brands, HP technology partnerships can offer your business exactly what it needs by taking the time to understand your business and map out the right ICT strategy for your present and your future.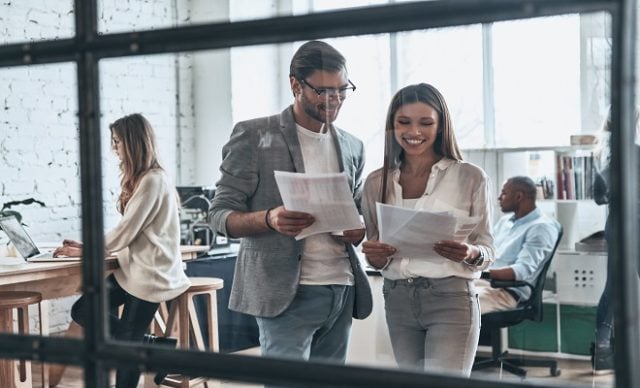 Contact Tarsus Distribution to enquire about holistic ICT solutions and for advice on the best options for your business. Through Tarsus, your enterprise can be introduced to the right technology partner for you, which offers the services you need to succeed. As such, HP's longstanding relationship with Tarsus Distribution can be of great benefit to individual businesses, whether big or small.