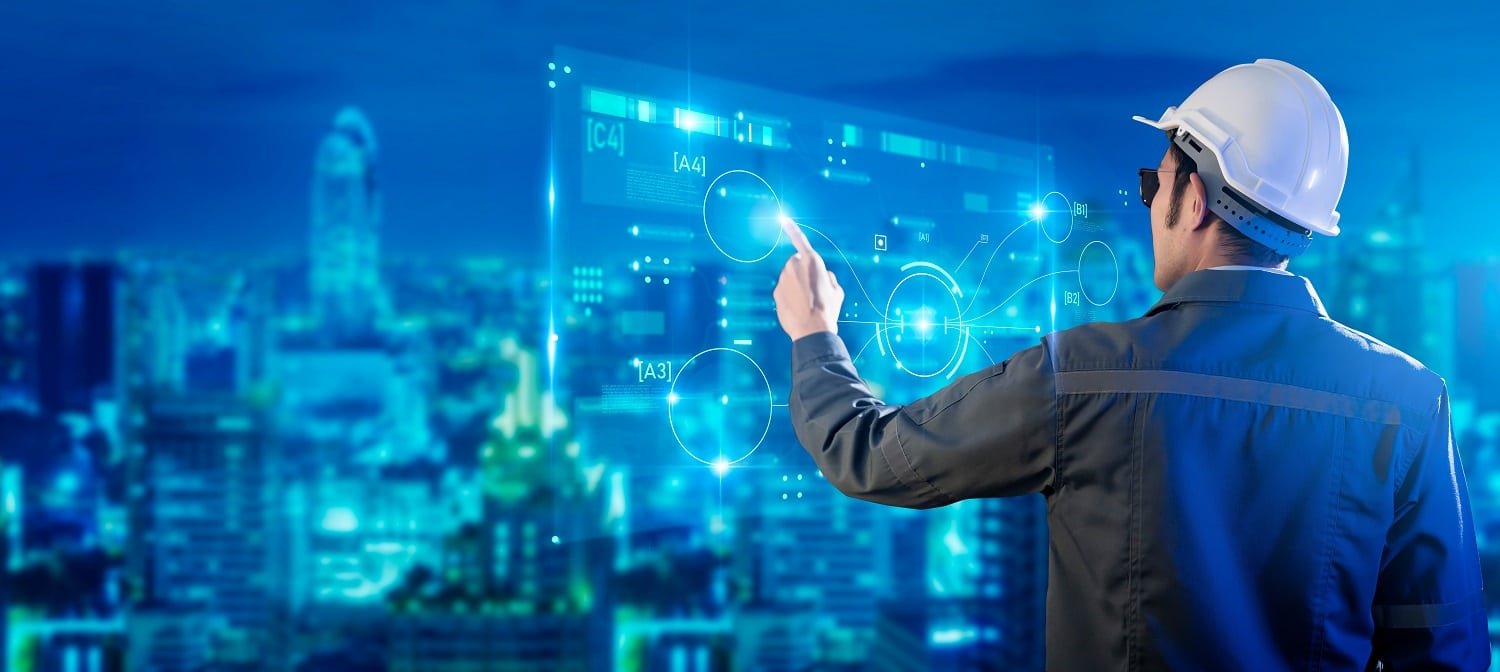 By Sascha Schmidt-Ries, Product Manager
Data centres have evolved rapidly and extensively over the last two decades. The dot-com explosion in the 80s and 90s saw the popularity of these facilities skyrocket, as organisations looked for rapid connectivity and 24/7 IT operations to cement their internet presence.
Before even then, the setup and maintenance costs associated with data centres were prohibitive, as computers, tapes, and disk drives took up entire rooms, and needed costly, skilled engineers to run them.
However, over the past twenty years, companies realised that hardware acquisition expenses were not worth it when combined with the spiralling expenditure of long-term running costs.
Since then, many legacy onsite data centres have moved to large data centre facilities which hold thousands of rack clusters, and this, combined with the ubiquity of the cloud has seen organisations able to access their applications remotely, at any time, and from any device.
Covered in this article
Data centre complexity
Data centre challenges
Intelligent power management
Intelligent control is key
Electrical Power Management Systems (EPMS)
Data Centre Infrastructure Management (DCIM)
Managing, controlling, and monitoring devices
Intelligent power management
Optimising for tomorrow

Data centre complexity
But with any new technology comes new complexity, and data centre complexity has soared alongside the new technologies and applications that have emerged over the past 10 years.
If we look beyond the cloud to the internet of things (IoT), convergence, virtualisation, big data, cybersecurity, and mobile computing, it is easy to see why data centres are under pressure. And as IT heads continue to increase the number of business-critical applications they use; more complexity is added.
This happens for a variety of reasons, but most often because business demands mean that data centre managers have to act quickly, sometimes without the luxury of time to be practical, or to think through the long-term implications.
In turn, this leads to IT systems that are hard to design, deploy, maintain, and manage, which ultimately leads to higher capital and operating costs, slower deployment, a greater potential for human error, downtime, and a lack of scalability.

Data centre challenges
Eaton, an industry-leading, and long-term manufacturer in the data centre space, has pinpointed a series of crucial challenges for data centres in general.
Maintaining reliability and maximising availability is critical, because any downtime incidents due to unreliable equipment or human error can have a roll-on effect on operations. Therefore:
The data centre must ensure smooth operations and manage IT and infrastructure assets during their entire life cycle; however, this becomes complex when seeking multiple outcomes for optimum capabilities.
Hyperscale and multi-tenanted facilities normally have dedicated teams assigned to IT and OT assets who look after specific domains.
With remote and edge environments, often no physical operating staff are on-site and smaller entities do not always have a dedicated employee looking after each IT and power domain.
In these cases, there may be a single IT engineer managing the power domain which can lead to sporadic human error and occasional downtime.
Due to exponential growth, sustainability and a reduction in environmental impact is now a key factor in data centre construction and operation.
In addition, as IT demand continues to increase, lowering the carbon footprint or using newer technologies can boost efficiency and reduce the environmental impact.
Intelligent power management
Data centres consume vast amounts of power, and energy consumption within these facilities is only expected to grow even more in the future. It is for this reason that intelligent power management has become so critical within the data centre, particularly in South Africa, where businesses and consumers alike are plagued by up to 11.5 hours a day of load-shedding.
Moreover, in today's highly-connected, digital age, customers are demanding more than just reliable power components but connected intelligent components too - ones that provide data and add value to the organisation and its strategic goals.
Being able to connect devices in a manner that is both responsible and secure is at the heart of this capability, and only intelligent software suites can achieve this, while ensuring that data is efficiently sorted, to lead to valuable insights for businesses.
Fortunately, there is now a range of software solutions available on the market that enable a more intelligent approach to managing infrastructure assets within these facilities and beyond.

Intelligent control is key
Through Eaton's Brightlayer platform, the company is investing in a digital foundation ensuring that data from its connected components is easily accessible in order to provide the valuable business insights that organisations need today.
Eaton understands that the relationship between intelligence and control is key when it comes to enabling more economical energy use and optimum efficiency. Moreover, it improves the overall reliability within data centres and enables them to scale up and down to meet energy requirements as needed.
There are also two types of software, Electrical Power Management Systems (EPMS) and Data Centre Infrastructure Management (DCIM), which were designed with the functionality to address data centre power management challenges.

Electrical Power Management Systems (EPMS)
The main function of EPMS software is to acquire real-time power data from the electrical infrastructure within a data centre. Regardless of whether they are transformers, generators, breakers, or critical power devices such as uninterruptible power supplies (UPSes), this software has the ability to extract detailed information for power quality analysis in a graphic format.

Data Centre Infrastructure Management (DCIM)
When it comes to DCIM, the main function is to provide a unified platform to monitor and manage a range of IT and facility assets from utility transformers to IT rack servers. It also offers advanced features in terms of capacity planning and business intelligence information from data assets.
Eaton's DCIM platform, called Visual Capacity Optimisation Manager or VCOM, provides all of these features in a three-dimensional visual format. This simplifies the complexity associated with infrastructure management and lowers human error by providing key information in an image that is easy to read and access.

Managing, controlling, and monitoring devices
In addition, Eaton offers its Foreseer platform, which also provides dynamic, single-line diagrams, a customisable user interface, and enables notifications with advanced reporting.
Furthermore, Foreseer monitors sub-building systems known as WAGES, in other words - water, air, gas, electricity, and steam.
All these features offered are able to lower downtime by providing the right information at the right time, to make the most informed decisions. The platform also offers real-time monitoring which tracks inefficiencies in the power domain, again minimising power consumption and improving sustainability.

Intelligent power management
Next, Eaton's Intelligent Power Manager (IPM2) software for disaster-avoidance applications gives customers the tools they need to monitor and manage power equipment in physical or virtual environments. This ensures that IT devices are kept up and running during a power or environmental incident.
This innovative software also guarantees system uptime and data integrity by enabling customers to remotely monitor, manage and control devices on their network.
IPM2 provides a solution that is easy to use, maintains business continuity and allows users to do more with less.
Eaton Intelligent Power Manager Editions benefits are:
Achieves more with less and reduce capital expenses.
Ensures fewer initial upfront batteries, which increases runtime with software that limits the amount of hardware that has to be purchased and deployed.
Fewer battery replacements are needed, which minimises future battery maintenance and replacement.
Promotes a greener environment, by consuming less energy and recycling fewer batteries.
Maintains business continuity by minimising operating expenses.
Intelligent load shedding enables customers to increase system uptime while extending battery runtime and minimising generator load by suspending non-critical virtual machines. Site Recovery Manager Failover facilitates reduced data recovery expenses by syncing primary and disaster recovery sites prior to power failures.
Power capping on demand ensures the critical workloads are kept running longer during a power outage by limiting server power consumption.
Protects remote sites by automating business continuity at the edge.
Optimising for tomorrow
With the rise of big data, edge computing, and the cloud, data centres are under increasing pressure. They need to perform at the highest levels, become more sustainable, and lower costs. And they need to do all of this without compromising resilience or security.
Concurrently, new opportunities and revenue streams demand a quicker speed-to-market. With Eaton's digital intelligence, industry-leading cybersecurity solutions and services, reliable, compatible products, and engineering expertise, data centres can realise true business benefits today, while optimising their operations for tomorrow.
To gain access to Eaton's power management tools, contact us today.