The word "transformation" is so frequently used in today's business climate that it borders on cliché. But in the case of remote and hybrid work environments, nothing short of this word will do. Businesses have recognised the need to develop and nurture new organisational capabilities to meet a rapidly changing world. Businesses need to support their collaborative working practices with tools that their staff can use from any location. In this article, we will break down why the mobile workforce can benefit from Microsoft surface by looking at international case studies and applying them to a local audience.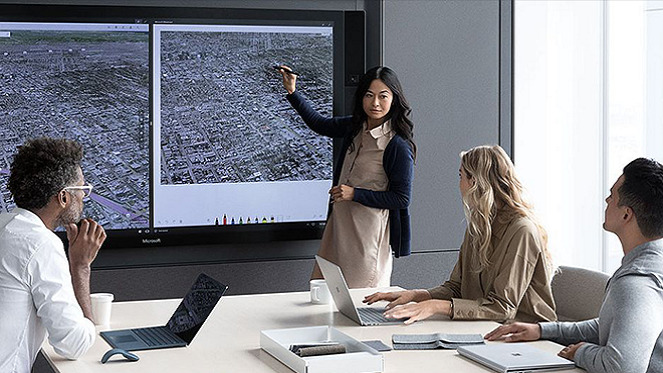 By broadening the range of technology that businesses use, they are promoting an interface that reaches not only users who mainly work in offices, but also users who work at customer sites or are active on production floors – above and beyond those employees who work from home.
Let's dive further into those by examining an international case study and how Microsoft Surface tackles the complications found when organisations deploy a mobile workforce.
Covered In This Article
Microsoft Surface In The Real World
New Capabilities Unlocked With The Surface Pro 7
The Microsoft Ecosystem For The Mobile Workforce
Conclusion
Mobile Workforce: Microsoft Surface In The Real World

Macfarlanes is a successful London-based law firm. Hoping to develop more digital and agile work practices, it adopted Microsoft Surface Pro 7 devices and deployed Microsoft 365 across the firm. When employees needed to work from home because of COVID-19, Macfarlanes was poised to seamlessly set up and support its entire staff remotely. The firm improved reliability, reduced IT issues, lowered costs, and gained greater control over device management and security – all while continuing to deliver valuable client services without disruption.
In 2020, as people around the world stayed home because of COVID-19 restrictions, Macfarlanes was ready. The firm helped its 850 employees transition to an extended period of remote work for the first time thanks to the portability and functionality of the Surface Pro 7 devices. Far from losing its competitive edge forged over decades in the office, Macfarlanes lawyers were able to continue working effectively.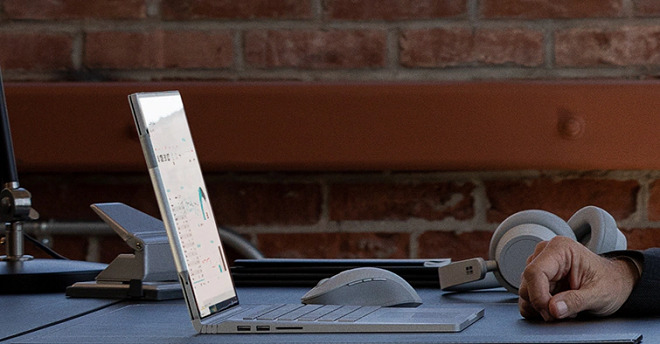 New Capabilities Unlocked With The Surface Pro 7

In addition to creating new and innovative work practices, Macfarlanes uses Surface Pro 7 devices to free itself from its previous work tools, which were outmoded and costly. The firm uses Microsoft Teams for collaboration and communication and is about to move its telephony to the digital space. In the past, lawyers needed physical telephones on their desks to contact clients, but now Teams Phone is an easy, natural solution to use on the firm's Surface devices.
Macfarlanes also substantially dropped the costs associated with dictation devices because more staff now use Surface for dictation. The firm has already reduced its dictation software spend by 80 percent. "It's easy for our staff to speak directly into their Surface Pro 7 devices because the quality of the speakers and the microphone is incredibly high," says Neil Davison, Chief Technology Officer at Macfarlanes. "As a result, we've seen a massive decline in the use of dictation devices and the costs that go with them."
Additionally, Macfarlanes IT and legal staff both face fewer technical issues, which frees up time for more strategic and innovative work. "Our IT support queue is at an all-time low," says Davison. "We partly credit that to using Microsoft 365 as our single technology platform that works so well with Surface devices."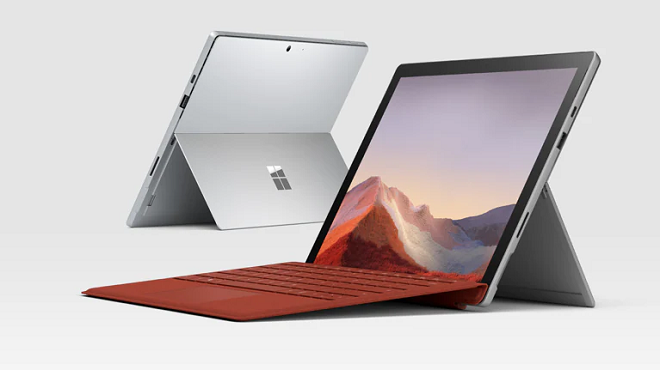 The Microsoft Ecosystem For The Mobile Workforce

With the importance and the value of the work that many South African businesses undertake, ensuring a reliable work experience is paramount. These firms feel confident that using Microsoft Surface For Business devices will provide staff with the consistency and dependability of an office experience, combined with the mobility and agility that comes with remote, digital capabilities.
The Microsoft Surface For Business family of devices are completely integrated into the most-used and most important Microsoft products:
Microsoft 365
Businesses have unique needs. In relation to it, Office 365 provides organisations plans to cater to these needs. They offer capabilities and features of Office 365 services in a segmented business cloud community, making it perfect for remote uses and mobile workforce management.
SharePoint
Share and manage content, knowledge, and applications to empower teamwork, quickly find information, and seamlessly collaborate across an organisation. You can use it as a secure place to store, organise, share, and access information from any device. All you need is a web browser, such as Microsoft Edge, Internet Explorer, Chrome, or Firefox.
OneDrive
Microsoft OneDrive is a file hosting service and synchronisation service operated by Microsoft as part of its web version of Office. Work faster and smarter with anyone inside or outside your organisation. Securely share files and work together in real-time using Word, Excel, and PowerPoint across web, mobile, and desktop.
Teams
Microsoft Teams is a persistent chat-based collaboration platform complete with document sharing, online meetings, and many more extremely useful features for business communications. Having an excellent team space is key to being able to make creative decisions and communicate with one another.
Azure
At its core, Azure is a public cloud computing platform – with solutions including Infrastructure as a Service (IaaS), Platform as a Service (PaaS), and Software as a Service (SaaS) that can be used for services such as analytics, virtual computing, storage, networking, and much more. It can be used to replace or supplement your on-premises servers.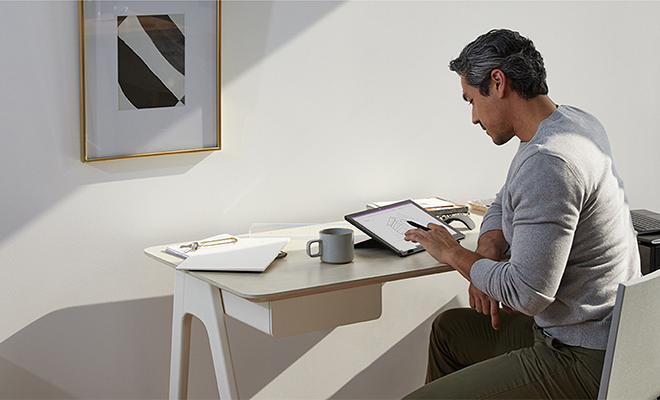 Mobile Workforce: conclusion

Make real connections with customers and colleagues, from secure Microsoft Teams meetings to collaborating together on complex projects. Surface devices deliver remote working solutions designed to bring people together and is simple and easy to deploy, cutting downtime and costs significantly.
Next-level video calls with Microsoft Teams: Take crystal-clear video calls and virtual meetings without a headset. Studio Mics, Dolby® Audio™ and HD cameras bring your meetings to life in secure calls with Microsoft Teams.
Effortlessly collaborate in your essential apps: Share ideas easily whether inking handwritten notes with Surface Pen in Microsoft Whiteboard, recording verbal feedback, or co-authoring a document.
Deploy, manage and stay secure everywhere: Give your organisation the freedom to work anywhere while retaining the control you need to stay secure with zero-touch deployment, one-click device management and protection from Microsoft.
Security is built into every layer: From the hardened firmware that is adopted from a Microsoft open-source UEFI to the operating system, Surface delivers defence in depth because the UEFI on Surface devices is developed and maintained proactively by Microsoft.