Even before the global pandemic of 2020, digital and hybrid education models were already a growing trend as parents and teachers increasingly realised the importance of digital literacy in the future success of their children and students. All indications are that it is a pedagogical shift that is here to stay, ushering in new ways of teaching and learning that are flexible, inclusive, user-friendly, convenient, and effective. In the past three to four years, Microsoft has been developing a wide variety of devices that form part of the Surface family of notebooks, laptops, and 2-in-1 computers. These are affordable, lightweight, and come with all the applications and capabilities children in school and university students need to stay on top of their course content while simultaneously increasing their digital literacy.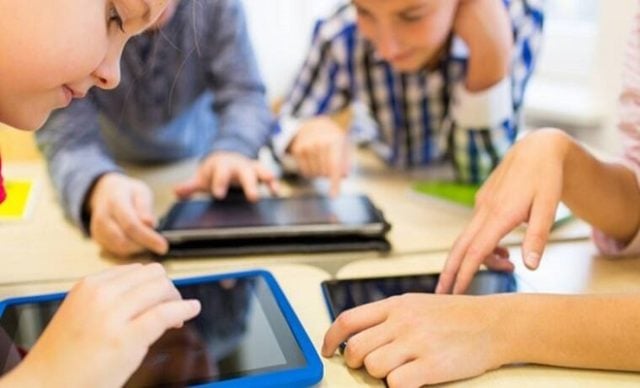 Before Covid-19 transformed our lives in practically every way, from business to education, from shopping to governance, the technological evolution that was already in motion was kicked into warp speed. From preschool to matric, classrooms are traditionally run by teachers who deliver lessons that start and end with a bell. They set tests, watch over examinations, and post grades that might delight, disappoint, or even surprise parents. After school, students might engage in extracurricular social, sporting, and cultural activities. This approach to school life and growing up has been in place for a couple of hundred years, with familiar ways of doing things and interacting with other learners, teachers, parents, and, of course, the actual learning materials being a part of most of our childhoods.
Covered In This Article
Digital and Hybrid Education is the New Normal
Using Data Structures To Rethink Education and the Involvement of All those Concerned
Devices that Enable Digital and Hybrid Education
Digital and Hybrid Education with Surface Go
Digital and Hybrid Education with the Surface Go 3
Digital and Hybrid Education with the Surface Laptop SE
Surface Hub 2S
Why Surface for Digital and Hybrid Education?
Collaboration And Communication for Digital and Hybrid Education
Multi-Layer Protection Where You Need It
Affordability and Functionality
Digital and Hybrid Education is the New Normal
As lockdowns ease and schools start to reopen in some places across the globe, it's as good a time as any to take stock and look at the likely future of education. From now on, children who start school will grow up with digital devices, remote teaching sessions, downloadable class materials, and new ways to share schoolwork and socialise online. All of this is a good thing, as even in our present-day lives, digital literacy and know-how are essential to a wide variety of daily activities we engage in. In the future, this will become even more prominent, and being left behind when it comes to the practicalities of operating in the digital realm will become a handicap to even the most intelligent of learners.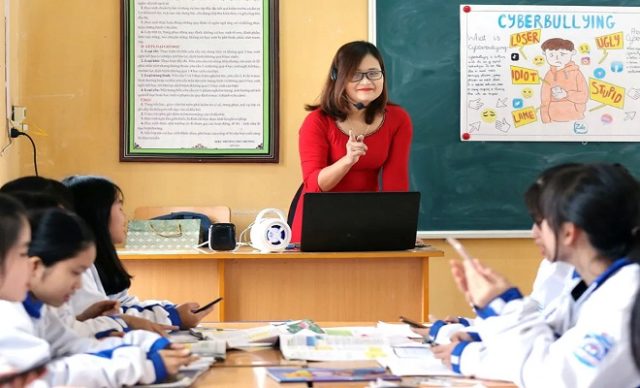 To succeed in life and at work, we need all the social, emotional, and academic support we can get through rich, engaging, and inclusive learning that builds character and non-academic skills that will always be an essential part of human life. What has changed now is that we have been pushed by the rapid decentralisation of the pandemic in 2020 to incorporate digital and remote methods of doing just about everything we do into our lives, and this shift has brought with it many significant benefits that allowed societies to continue functioning during lockdown conditions. Now that we are emerging from these conditions, the social interaction, sport, and cultural activities that form part of school life—and are critical parts of human socialisation and character development—can be taken up again, but with the addition of the enormous benefits in the classroom and in our academic development that our digital leap has made possible.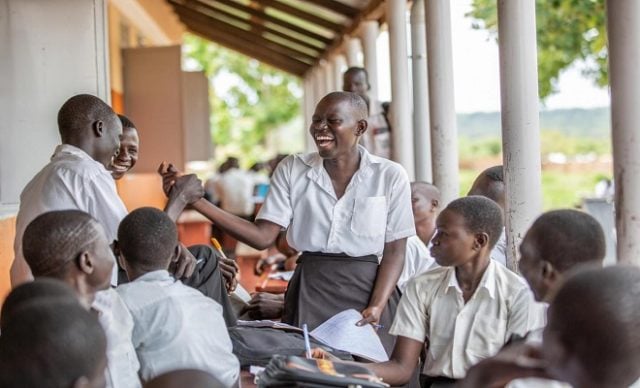 Using Data Structures To Rethink Education and the Involvement of All those Concerned
New data-based technologies are not only transforming relationships between learners, students, teachers, parents, and lecturers, they save precious resources such as class-related expenses—hundreds, even thousands of copies of class notes and materials for handouts—and the time of teaching and other staff, allowing them to spend more time on improving curricula, teaching methods, and the ability to spend a bit of extra time with those students who need it. For many teachers, the additional time they can spend on what they are actually trained to do—developing lesson plans and imparting knowledge, not making photocopies—has been the greatest benefit they've experienced.
Students are empowered to learn for themselves in collaborative and flexible ways, participating in group teaching sessions and lectures and being able to then delink from the distractions of the physical classroom to concentrate on the lesson and their homework. All learners have different characteristics, and while maintaining concentration for an hour or more is easy for some, others need more regular "mini-breaks" to enable them to fully absorb important information. It has nothing to do with intelligence, and everything to do with individually tailored routines that complements an individual's learning style. Some students learn better through verbal communication, while others respond more visually, and intelligence can manifest in many different ways, not just scholastically, but in social exchanges, having empathy and understanding of others, physical dexterity—what is often referred to as "ball sense"— or creative expression.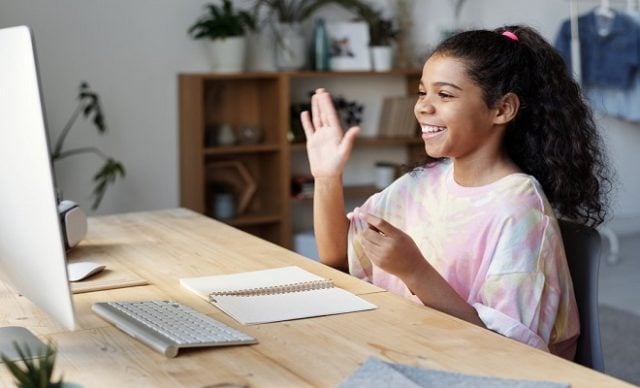 The ability to take your classroom and teachers home with you in a virtual sense gives learners the time and space to explore what they are good at, and develop that, connecting with staff, teachers, and other learners who collectively form the variety, beauty, intelligence, and creativity that make us human. Being able to access reference materials in libraries remotely allows students to follow their own interests, and challenge themselves at their own pace by exploring subjects and fields of study they are not as familiar with. With mobile devices, they can observe and study the natural environment "on the ground" as opposed to via diagrams and sketches in textbooks. Students with special needs can access digital tools to help them overcome learning difficulties such as dyslexia, social anxiety, or high-functioning learners on the autism spectrum. Those who are mobility challenged can gain greater access and inclusion that removes the physical barriers they've had to overcome in the past. Teachers can access individualised real-time data on how well each of their students is progressing—scholastically and emotionally—so they can devise new challenges and offer appropriate support for each child to move ahead.
Parents can become more connected to, and involved with their child's education. An interesting trend that emerged during the global pandemic since 2020 is that, as most meetings and gatherings moved online, more parents attended parent-teacher meetings and participated in organising, planning, and hosting of events, got to know each other and their children's teachers better, and reported a more inclusive and participatory experience than they had before, transforming a system of communication by letters and announcements to the gathering of a community with the space to talk about common concerns together, and in real-time.
Devices that Enable Digital and Hybrid Education
As technological changes were occurring in the field of education before the global pandemic, Microsoft as a Big Tech corporation made the promotion and advancement of learning and the development of essential life skills a priority by developing a range of Surface devices from the most affordable to the most advanced without letting affordability determine the chances of success for any student. All Surface devices, from the most basic to the most advanced, have all the capabilities, functions, and applications students need to succeed in their studies, with the benefit of offering a range to choose from for a student to find a device that is the best fit for them. Microsoft Surface enables students and teachers to create and share in unique ways, allowing them to invent, design, and build with technology.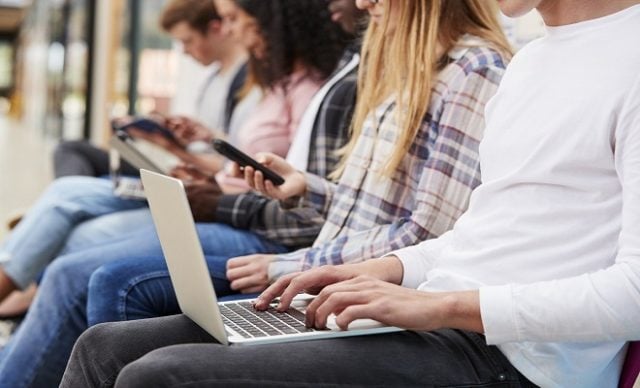 Surface brings all the best tools for teaching and learning together in one device. With best-in-class digital inking capabilities, Surface can replace pen and paper, files and folders in the classroom.
Digital and Hybrid Education with Surface Go
An everyday laptop, the Surface Laptop Go is lighter than most textbooks and has the power to run essential apps for education, creating an engaging and easy-to-use device for educators and students alike. The device brings together the features most loved by Surface Laptop users to a smaller, more affordable design built to fit your school's budget.
Digital and Hybrid Education with the Surface Go 3
Spark creativity in students with the Surface Go 3, a powerful, versatile 2-in-1 device built for education and exploration, and make every moment in the classroom count with a fast companion for the essential apps students rely on every day.
Digital and Hybrid Education with the Surface Laptop SE
Built to bring Windows 11 SE to life, the Surface Laptop SE is Microsoft's most affordable Surface PC ever at around R3,600. It's the first Surface specifically made for schoolgoing learners, with an 11.6" screen, front-facing 720p HD camera, and stereo speakers. Microsoft edited details like UEFI code to squeeze the most out of power management, allowing Surface Laptop SE to provide up to 16 hours of battery life with typical use.
Surface Hub 2S
Microsoft Surface Hub 2S is the revolutionary technology solution that education's digital age has been waiting for. It's a collaboration device that unleashes the power of collective learning. Surface Hub 2S removes educational limits and offers valuable education to all, whenever they want and wherever they are. Available in the extra-large 85" display size for big meetings and classes with many participants, and the smaller 50" display size for smaller groups.
The ultimate collaboration device, Microsoft Surface Hub 2S gives a powerful new approach for implementing and supporting your secondary and higher education audiovisual strategies. Rethink and reshape the way your educators teach and your students learn—with the latest communications and collaboration technology you can improve education wherever the location.
Surface Hub 2S combines video conferencing, collaboration, digital whiteboard capabilities, and presentation capability in one mobile solution, allowing trainers, teachers, and instructors to present while connecting with their audience in real-time. Enable educators anywhere with the Surface Hub 2S, an all-in-one digital whiteboard, meetings platform, and collaborative computing device that brings the power of Windows 10 to education.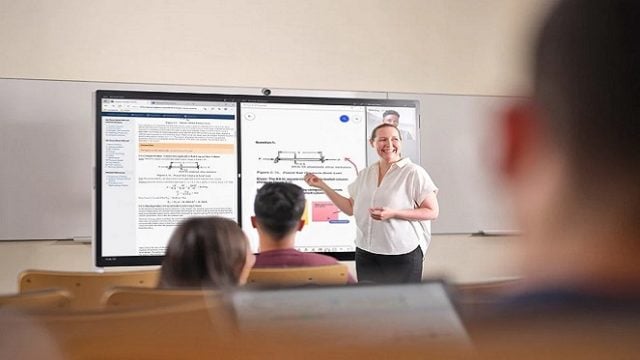 One of the key differences between the Surface Hub 2S and its predecessors is the fact that its computing hardware is no longer built-in, but comes inside an upgradeable cartridge—making it an evergreen solution. From small group teaching sessions to big teacher meetings, find the right fit. Choose the size, audio, and video accessories, and the Windows OS your teams need, whether they meet in smaller, intimate groups or large teams.
Why Surface for Digital and Hybrid Education?
Perhaps technology's most direct impact will be the emergence of "personalised learning", where each student enjoys focused individual attention from teachers who will access real-time data on their progress and problems.
Collaboration And Communication for Digital and Hybrid Education
Microsoft 365 offers online access to apps that students know and love, like Word, PowerPoint, Excel, and OneNote. With M365, students and teachers can easily share documents, work together, and leverage powerful learning tools to build an inclusive classroom, whether in person or through remote learning. With their Windows 10 devices, students can safely browse the web with Edge, collaborate with built-in webcams and microphones, and get curriculum real-time with Microsoft Teams.
Multi-Layer Protection Where You Need It
With built-in protection from chip-to-cloud, a Surface fleet offers complete control and peace of mind for both students and teachers alike. It's all thanks to a unique in-house approach, with every layer of security built and maintained by Microsoft. This means proactive protection and uninterrupted productivity.
Features include:
UEFI: The Surface Unified Extensible Firmware Interface means you can be 100% certain of every line of code running on the device before it even boots. With new features, including faster start-up and improved security, UEFI minimises risk and maximises control;
TPM Chip: Discrete or firmware TPM chips help protect your most sensitive information. Constantly evolving, the latest Surface devices feature the newest and most secure iterations;
Windows 10 Pro: Built-in security features and automatic updates—including BitLocker and cloud-powered intelligent security—to protect your devices from modern threats;
Windows Hello: Replace Surface device passwords with strong two-factor authentication through credentials using a biometric or PIN;
Microsoft Endpoint Manager: Released in early 2020, this secure, integrated, management solution includes Microsoft Intune and Device Firmware Configuration Interface (DFCI), along with Microsoft Defender Advanced Threat Protection, and Azure Active Directory.
Proven to reduce the annual volume of data breaches by 50% and the costs of security breaches by 80%, Surface devices and Microsoft 365 are the answer to modern security threats.
Affordability and Functionality
As mentioned in the discussion on the different Surface devices for Education, the Surface Laptop Go, Surface Go 3, and the Surface Laptop SE are the most affordable devices Microsoft produces, making them much more accessible to a much larger section of society. Apart from their affordability, all three devices have special features that are uniquely suited to the field of education and have all the capabilities, features, applications, and functionality that a learner or student could possibly need on their educational journey.