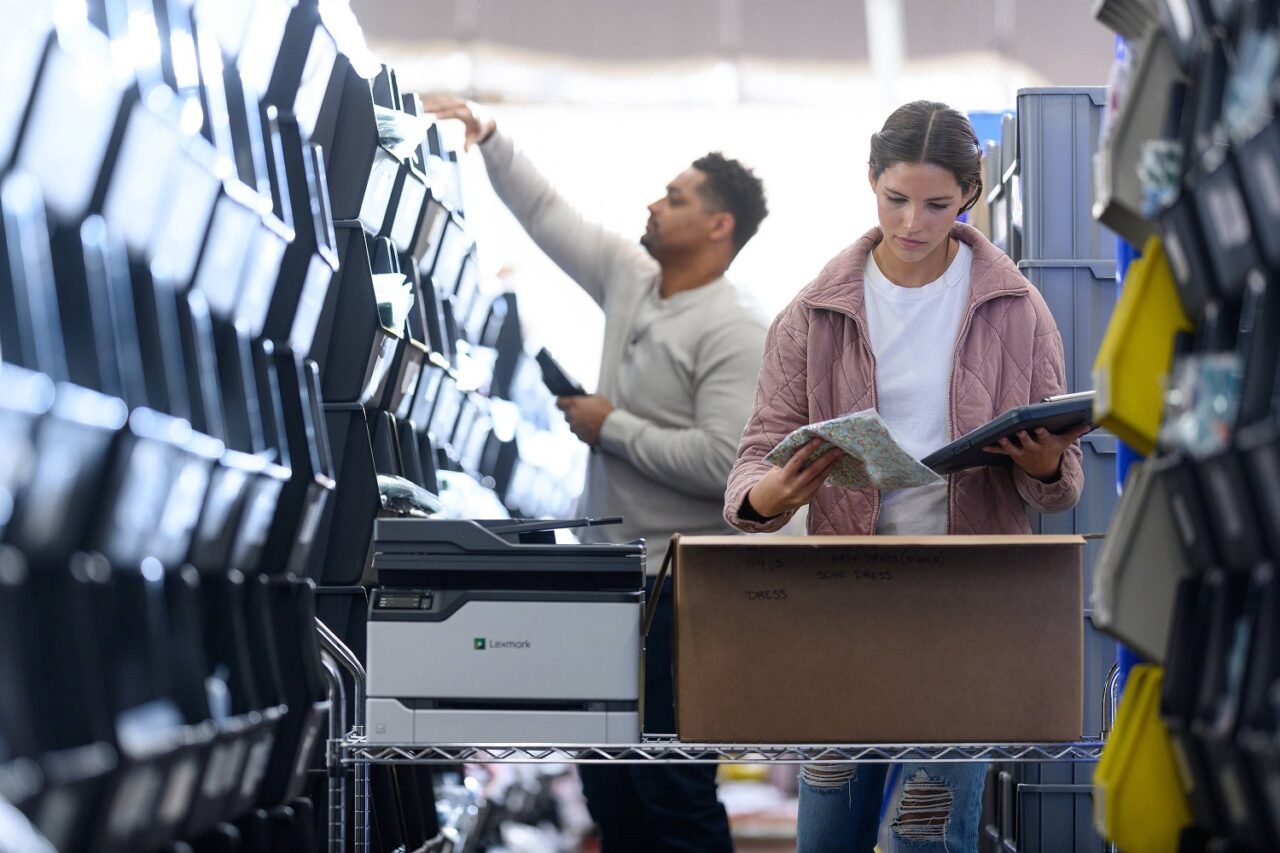 Gone are the days when printers were simply printers. In today's ever-evolving business environments, the traditional standalone and task-specific machines are no longer good enough to meet the efficiency and productivity needs of today's technology-savvy workforces.
This is why it's important for channel partners to ensure their customers are getting the right printing technology to meet these new needs, and avoid being left behind. Fortunately, the industry has entered a new era where printers have transformed into intelligent devices, equipped with the latest business solutions to cater to even the most demanding users.
At the heart of this transformation lies the unique "DNA" of Lexmark, which encompasses the product design goals and shared attributes that define every device in its lineup. Reliability takes centre stage in Lexmark's philosophy, with a key focus on ensuring that all devices are built to withstand the rigorous demands of diverse users and environments.
To achieve this level of reliability, Lexmark has implemented design changes across multiple dimensions. It has incorporated features such as sturdy steel frames, long-life components, as well as monitoring tools and algorithms, including auto-recovery and jam-assist features, to keep devices online and provide users with easy guidelines to quickly resolve issues.
This unwavering commitment to reliability is a major factor contributing to the high return Lexmark customers get on their investments.
Covered in this article
Prioritising security
Enhancing productivity
Flexibility is key
Ease of use
Interacting with each other
Industry expertise
Prioritising security
In a world where barely a day goes by without news of a data breach, Lexmark also prioritises security. Lexmark printers and multifunction products are equipped with multiple built-in security features to help customers meet all security data privacy requirements.
These features include access controls, audit logs, and embedded operating system protections, available across our entire product line. In addition, the company constantly improves the security built into its devices and software, obtaining third-party certifications, and collaborating with customers to enhance their overall security practices. This ensures secure access for users, enabling them to restrict device usage and control user actions.
Network security measures protect machines from unauthorised access through network interfaces, and secure remote management, giving access to a variety of tools and capabilities to efficiently oversee a fleet of networked laser printers and multifunction products.
To protect sensitive documents, document security solutions require authentication before users can access functions such as copying, faxing, scanning, or retrieving printed output. This eliminates the risk of unclaimed, and sensitive jobs piling up on the printer.
Enhancing productivity
Performance is a key attribute embedded in the DNA of all printers, enhancing their overall productivity. Lexmark printers exceed expectations when it comes to performance, outperforming competitors when it comes to fast printing, copying, and scanning. Minimising downtime is a priority, which led to the company developing Unison Toner delivery systems with extra-high yield and imaging components that can last up to 720 000 pages. Its colour platform devices with multi-core processors can also support outputs of up to 57 pages per minute when printing in A4.
By making use of open technology standards and software integrations, Lexmark devices seamlessly facilitate the movement of information from paper to electronic storage and enterprise applications. This streamlined process eliminates traditional manual steps, maximising efficiency.
Flexibility is key
For Lexmark, flexibility is a key differentiating factor that allows every product to adapt to evolving user needs in the business environment. Its wide range of products caters to all workgroups, from the smallest to the largest, offering a variety of features.
With Lexmark's Embedded Solutions Framework (eSF), users can load and run software solutions tailored to their specific needs or industry. When properly configured, apps installed on Lexmark's intelligent devices seamlessly interact with users' unique processes, applications, and data repositories, and can provide custom icons to drive each process.
Lexmark devices come with a tested and easy-to-implement library of apps that integrate information with the business applications that are used most frequently such as SharePoint, RightFax, and Google Drive.
Updates are hassle-free, with firmware upgrades and genuine Lexmark accessories delivering new functionality and features. This extends the life of the devices and adds value without the need to spend money buying the latest model.
Ease of use
Lexmark's e-Task interface helps boost ease of use, as it forms a crucial connection between users and their Lexmark devices. With an intuitive icon- and text-driven user interface, users can easily navigate through each step. The consistent interface across all Lexmark devices ensures that users always know what to do and guides them through the entire process, from changing supplies to adding paper.
In fact, the company has designed its printers to provide a similar omni-touch user experience as advanced as phone and tablet devices. This consistent and intuitive user experience spans its portfolio, ensuring seamless integration with other devices that users rely on to accomplish their work.
Interacting with each other
Manageability is another fundamental aspect of all Lexmark devices. All printers are designed to interact with each other, enabling users to discover devices, track assets, monitor and address issues, and proactively manage even the largest fleets.
MarkVision Enterprise software, available exclusively from Lexmark, offers scalable control from a few devices to thousands through a user-friendly web-based interface with role-based access.
Personalised and custom configuration settings can also be enabled, catering to unique business needs from corporate-wide policies down to specific processes or applications. Users can distribute digitally-signed apps and firmware updates to keep all devices synchronised while minimising the risk of malware.
Lexmark Print Management brings optimised print queue management, controlled device usage policies, simplified mobile printing options, and secure print release. Integrated tracking and accounting tools offer valuable insights into usage patterns, enabling more effective management of the user's output infrastructure.
Industry expertise
Ultimately, Lexmark possesses extensive industry knowledge and solutions tailored to the way businesses work today. In today's complex business landscape, managing information from both print and digital sources can be a complex challenge, given the vast size and scope of organisations.
Collisions and intersections between these two sources often lead to information errors, security breaches, and process delays, which is why Lexmark's solutions are specifically designed to bridge the gap between paper and digital information, streamlining processes regardless of the source.
Chat to us to find the right printing solution for your business