Managed Print Solutions are the next step in your enterprise's digital transformation to accommodate remote and hybrid work. Lexmark remote device management is based on a series of cloud-based applications that allow you to monitor and manage printers connected to a network which supports the work activities of remote employees. What this means is that printers and MFPs, much like any device that makes up the Internet of Things (IoT), runs on firmware and drivers – essentially the command software of the device –that are part and parcel of all the devices connecting to a central network, such as computers, tablets, laptops, smartphones, and printers. Much of what can go wrong with a particular printer is related to how up-to-date its drivers and firmware codes are, and like any other networked device, it is vulnerable to gaps in your enterprise's security systems.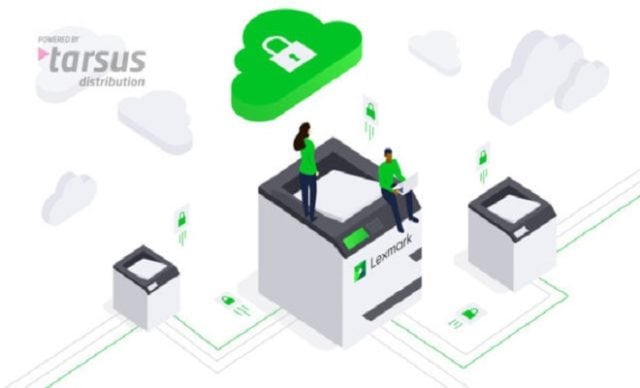 All digital devices are supported on a firmware foundation – a basic coded set of instructions that tell the device to perform core functions – which are ideal entry points or back doors for cyber intrusions into devices themselves, the data on those devices, and the networks those devices are connected to. Firmware security is therefore of the utmost importance, and one of the core ways to ensure the security of your networked office hardware infrastructure is to regularly update software "patches", or modifications in the firmware code to protect it from any new viruses and malware threats. Think of it as a device's immune system receiving a vaccine that enables the device to identify and combat any threats.
Through cloud-based applications such as Cloud Bridge, Cloud Connector, Cloud Print Infrastructure as a Service, and Cloud Print Management, Lexmark remote device management makes it possible for service providers to remotely monitor, manage and secure your print infrastructure – all without ever visiting on-site. Problems can be predicted, detected, and even fixed simply by downloading and updating the operating software (firmware and drivers) of the printers in your fleet. These applications form the framework of Lexmark's Cloud Fleet Management (CFM) services.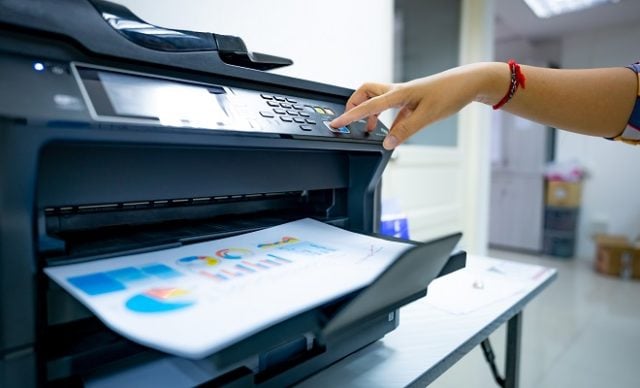 Covered In This Article
Remote Provisioning and Support with Cloud Bridge
Lexmark Remote Device Management Allows for Effortless, Automated Security through Cloud Connector
Save IT Time and Effort with Cloud Print Infrastructure as a Service (CPI)
Communicate and Understand with Cloud Print Management<
Lexmark Remote Device Management: Start Slow, Designed to Grow
Remote Provisioning & Support With Cloud Bridge
For small or medium-sized businesses, the challenges of maintaining print infrastructure are considerable. The diversity of IT environments, unique needs, and possible far-ranging locations can add complexity and cost. Through Cloud Bridge, an application in the suite of Lexmark remote device management, your entire fleet of printer infrastructure benefits from advanced configuration, firmware updates, centralised visibility, and supplies and alert messaging using industry-standard protocols – all without ever needing to visit on site. This means less time spent on IT and maintenance tasks, and more time growing your business.
Unlock access to advanced managed print services (MPS) with a simple and intuitive suite of data collectors. Lexmark Cloud Bridge technology enables all types of print devices and complete fleet network environments to connect to Lexmark's cloud infrastructure in a simplified, secure and flexible manner. The technology suite features an expandable architecture and four agents, each designed to meet your organisation's unique connectivity and network requirements. These include:
Cloud Bridge Native Agent:

Connect directly to Lexmark Cloud Services and MPS global system from disparate networks or hyper distributed locations;

Printer agent:

Extend value and enhance service capabilities with printer-based direct connectivity, including Lexmark devices that are not IoT-native;

Fleet agent:

Aggregate data on-premises with this server-based solution that works well with third-party, non-Lexmark devices;

Local agent:

Enhance security for directly connected printers in a hybrid work environment through a virtual private network (VPN).
Lexmark Remote Device Management Allows for Effortless, Automated Security Through Cloud Connector
Today's printers and MFPs benefit from firmware and security updates. Manually performing such updates can be time-consuming and expensive. When it comes to your business documents, the faster you can access and share, the more efficiently you can work. Lexmark Cloud Connector opens a secure channel between Lexmark devices and popular cloud services so you can conveniently access and print from – or scan and upload to – the cloud.
You can connect printers to shared file directories and centralise form and document storage. Lexmark Cloud Connector offers familiar, intuitive file management and supports all of a device's native file types for printing or scanning. It all adds up to improved response and turnaround times that move your business ahead.
With Lexmark CFM, there's no need to touch every machine. Your service provider can leverage Lexmark CFM to easily update your printer's firmware to the latest releases. They can also apply security policies unique to your business, as well as specific files and settings to every device in a fleet, all without being on location.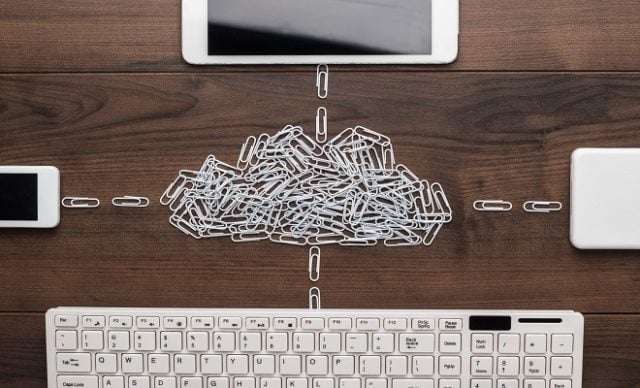 Save IT Time & Effort With Cloud Print Infrastructure As A Service (CPI)
Small and medium-sized businesses often have constrained IT resources. Lexmark CFM gives your service provider control over device settings, security policies, firmware updates, and workflow deployments of devices in remote locations or on networks that aren't easy to access – like those in a home office or satellite locations. What this means to you is less downtime, disruptions, delays, and frustrations compared to traditional methods of support.
Owning the physical infrastructure needed to print is not cost-effective for many businesses. Not only that, but it also takes time and resources to manage. Lexmark Cloud Print Infrastructure as a Service (CPI) provides access to a modern secure print environment through a flexible subscription service, so you only pay for print capacity, not the printers themselves.
You can dramatically simplify your print environment and eliminate the resource issues and budget headaches associated with print infrastructure ownership. This combination of Internet of Things (IoT)-connected devices, smart services, and cloud infrastructure through a subscription simplifies all facets of the print environment – acquisition, management, and use.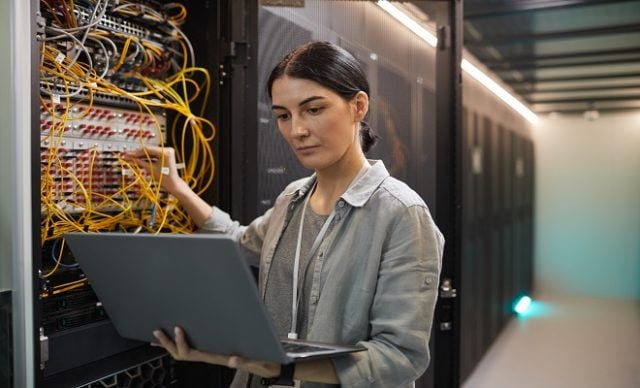 Communicate & Understand With Cloud Print Management
Lexmark CFM eliminates the guesswork and keeps everyone in the know with messages on the device touchscreen that notify you about service actions and device status, ultimately reducing repeat support calls for the same issue.
Your service provider will also receive detailed reporting that goes beyond basic page counts to help you optimise your fleet. The reports compile information about usage patterns, toner consumption, and more to provide a complete picture of all devices and how they're performing. With Lexmark Cloud Print Management you can get faster, more secure cloud-based printing with less burden on your IT resources. Plus, monitor print usage and view data for better decision making, all while providing industry-leading levels of cloud security, control, and performance. You can send documents from your computer, tablet, or smartphone to any enabled Lexmark printer within your enterprise. A monthly subscription plan lets you pay as you go, for flexible print management that fits your needs and your budget.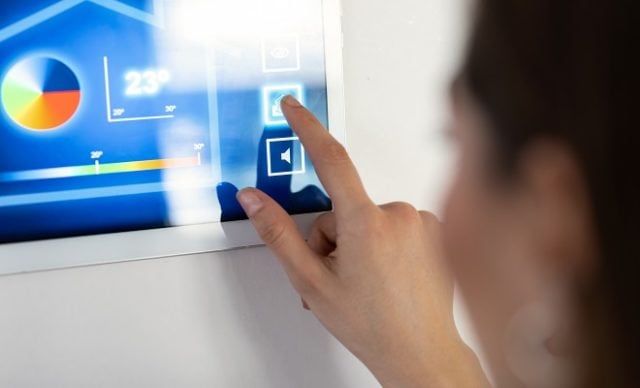 Lexmark Remote Device Management: Start Slow, Designed To Grow
Onsite fleet management infrastructure can be costly and time-consuming to deploy, and a hassle to service and reconfigure. With Lexmark CFM, initial deployment is fast and easy, whether you have only a couple of devices in one place or a larger fleet distributed across locations. Adding new devices and users is equally direct and simple. As a business grows by fleet size, volume, or locations, Lexmark CFM scales quickly to meet changing needs.
Contact Tarsus Distribution or have a look at our partner page for more info on how you can access advanced Lexmark remote device management services.