Are you an engineer, architect or designer? You probably need a high-performance workstation to handle your graphics-intensive projects. Workstations are more than just PCs - and HP workstations continue to set the standard in this high-end niche.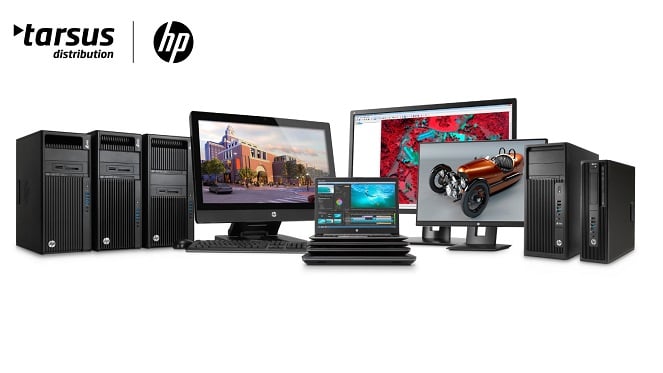 Here is all you need to know about HP workstations:
What are HP workstations?

New HP Z-series workstations address increasing demands for remote work capabilities

What are HP Z-series workstations?

What are HP mobile workstations?

What is HP Z-Book?

What is a CAD workstation?

HP workstations are customised for ultimate performance

Benefits of HP workstations
Covered In This Article
What Are HP Workstations?
New HP Z-Series Workstations Address Increasing Demands
What Are HP Z Workstations?
What Are HP Mobile Workstations?
What Is HP ZBook?
What Is A CAD Workstation?
Benefits Of HP Workstations
What Are The Best HP Workstations To Get?
Closing Thoughts On HP Workstations
What Are HP Workstations?

A simple PC is fine for most jobs. However, there are many occupations, such as architecture, engineering and video editing, where a standard PC doesn't have what it takes to deliver quality and efficiency. For these occupations, you need more than a PC - you need a workstation: a computer built for the high reliability, speed and data throughput required to create excellent creative or technical work on tight schedules while processing huge datasets and working with complex graphics.
HP offers the ultimate workstation solutions with its Z-series. HP Z workstations, a complete range of desktop and laptop solutions to fit a variety of needs in fields such as architecture, engineering, graphic design, video editing, DAW and VFX.
HP has been developing powerful solutions for the workstation market for decades. Their XW series of desktops was among the industry leaders, setting the industry benchmark for upper echelon computers with the processing power for graphics-based work. They remained the pinnacle for CAD and video-related functions until 2009 when they were replaced by the Z-series. In 2013, ZBook was introduced to the market, replacing the earlier range of premium mobile workstations, the EliteBook.
New HP Z-Series Workstations Address Increasing Demands For Remote Work Capabilities

In September 2020, HP launched a new series of Z workstations, as well as an updated ZCentral virtual desktop platform. The new designs and updates are specifically intended to aid creative and technical professionals in their moves toward remote work.
As the HP team reconsidered the Z-series to meet the massive increase in demand for computers optimised for remote work, they found that there was a need to boost power to enable tasks such as video editing, medical imaging, architectural design and data analysis in remote work environments. Accordingly, greater processing power and preloaded software such as Ubuntu, Linux, Python, R Studio and deep learning and machine learning libraries, have been added to the Z-series workstations. These additions will enable both individuals operating home-based businesses, and IT managers overseeing large workstation fleets issued to remote employees, to ensure reliability, and maximum power and capacity in remote working environments.
What Are HP Z Workstations?

The HP Z-series of workstations was originally launched in March 2009. These solutions were designed to satisfy all the needs of specialised professions in technical, creative or scientific fields. From 2009 to 2013, the range consisted of desktop workstations, starting with the Z800, Z600 and Z400 in the first generation, and advancing to the G4 models, which are currently in use around the world. In 2013, our mobile workstations, the ZBook series, were introduced.
What Are HP Mobile Workstations?

When people think of workstations, they tend to imagine high-performance desktops, but this is only a small portion of the options available. Mobility has always been an essential factor for people working in computer-assisted design (CAD) fields, film and video post-production and virtual reality. You need high performance, but you also need compact and mobile solutions. This requirement is more pronounced now than ever before, as the COVID-19 pandemic has driven many professionals, including architects, engineers, animators and video editors to set up home offices where space is limited. These demands have prompted the development of portable workstations that pack all the necessary CPU and GPU power into compact and convenient laptops.
Our mobile workstations take all the processing power of our desktop Z models and put them into light and convenient laptops. Prior to the development of the Z series, our EliteBook laptops filled this particular demand. In 2013, the ZBook was launched, replacing the EliteBook range as our flagship mobile workstation.
What Is HP ZBook?

HP ZBooks are laptops designed for technical and creative professionals who demand pro-grade performance on the go. All the processing power you need as a designer, architect, engineer, animator or video editor is available on all of the models in the ZBook series. Equipped with NVIDIA graphics and Bang & Olufsen audio, as well as ample RAM, ZBooks are the ideal mobile workstations for the high-performance creative. Choose the right ZBook for your specific requirements:
ZBook Create:

A 15-inch notebook for the serious creator. With real-time rendering and equipped with NVIDIA® GeForce® RTX™ graphics and Z power combined, this is the essential pro-grade laptop for 3D artists, video editors and game developers.
ZBook Studio:

This is the ultimate solution for technical professionals: architects, engineers, and other designers. The Studio G7 is the perfect solution for 3D CAD design packages. The x360 version is a powerful, convertible PC made to run multiple apps with speed and responsiveness.
ZBook Firefly:

The smallest, lightest ZBook provides true mobility for creators and technical professionals.

ZBook Power:

This model offers all the benefits of ZBook innovation at an affordable price. It is perfect for students developing their knowledge of CAD software, and tackling

3D drawings and models, or tackling complex problems in coding classes. This PC is tough enough to last, yet built with a premium touch. The four-sided narrow bezel maximises screen real estate, while an optional 4K UHD display4 makes project details pop.

ZBook Fury:

HP's most powerful 17-inch mobile workstation is perfect for data scientists, product designers and engineers, and entertainment professionals. You can query millions of dataset rows for real-time analysis, enjoy a seamless experience for 3D product design and simulation, or handle complex visual effects and high-end colour grading.
Does HP ZBooks Have Touch Screens?
The ZBook Studio x360 features a fully rotating screen, which can be used for presentation purposes, but also natural and intuitive drawing applications using the Wacom AES pen. It is also touch-screen enabled to place your work at your fingertips for quick, effortless selection and manipulation.
What Is A CAD Workstation?

A CAD workstation is a computer that is optimised to handle computer-assisted design (CAD) functions, rather than the broader and more generalised uses for which your average PC is designed. Since CAD work makes extensive use of 3D modelling, simulations and premium drawing and design programs, these computers need to keep up with the software and its operations. Doing so requires high power and exceptional memory components to facilitate seamless, fast workflows where data-hungry graphics applications form the core of day-to-day work. While all HP Z-series workstations can serve admirably in the sector, the ZBook Studio and Firefly, in particular, are built with CAD in mind.
Customised For Ultimate Performance
While the strength of PCs is their versatility, and their ability to operate across a wide variety of personal and professional uses, the power of workstations - particularly the HP Z series, is in their specificity. They are versatile as well, of course, but customised to exceed expectations within a specific niche, in which power and memory are in high demand. To use them for everyday work with Word documents or Excel spreadsheets would be overkill. The incredible power within these machines is intended for ultimate performance in specific, graphics-intensive niches such as photo editing, audio DAW, video editing, and CAD work.
What are the design and engineering elements that make the Z-series so perfectly suited to these functions? At the most basic level, the secret to this optimisation lies in the CPU. The Z-Series is equipped with Intel Core™ i9 or Xeon™ processors. These incredibly powerful processors have configurations of between 10 and 18 cores for extremely high performance. Each core adds more computing power to the machine, giving it greater capacity to handle data-heavy processes such as 3-D rendering, video editing and game design and testing. Thanks to these processors, video editing, photo editing and architectural modelling are made that much smoother and faster on a Z-series desktop or ZBook.
Benefits Of HP Workstations

The combined efforts of HP's engineers give HP workstations an unparalleled set of benefits that makes them the first choice of technical or creative professionals. Among these benefits are:
Extreme reliability:

Every component of Z-series computers is put through intense testing to ensure that it can continue to perform under any conditions. HP's "Meat Grinder" testing system pushes each workstation to the point of failure by subjecting it to high and low temperatures and testing fluid exposure limits among other criteria. Only once a workstation passes all of these stringent tests, is it ready to ship. These high standards result in workstations that keep on performing under almost any circumstances.
Unthrottled performance:

All the components that need to go into a workstation to create the necessary processing power, generate a lot of heat during operation. Many computer manufacturers respond to this by placing limits on workstation performance so as to keep the system cool. HP takes a different approach, however. Its engineers have designed a cooling system that keeps each workstation at functional temperatures, without throttling performance at all.
Toolless access:

For users who need to access their systems while in the field, in order to change a graphics card or hard drive, HP workstations are designed with easily removable components, allowing you to open up your machine without even needing to have a screwdriver on hand.
Inking technology:

Z-series workstations are optimised for use with Wacom AES digital pens. These pens are designed to enable comfortable inking work with responsive and intuitive pressure and angle adjustments that replicate the experience of working with pencil and paper.

World's most secure workstations:

HP workstations are equipped with multi-level security solutions that will keep your data safe. The security measures are built into the hardware - below, in and above the operating system for triple protection.
What Are The Best HP Workstations To Get?

The answer to this question depends very much on what you need your workstation for. If you are looking to procure desktop HP Z workstations, you have four systems to choose from, each one optimised for specific purposes:
HP Z6 G4 Workstation: The Z6 is an expandable, future-proof workstation for architects, animators and product designers, complete with 384GB of memory. Equipped to handle all the rigours of CAD workloads, they are also scalable and designed to grow with you and your business.
HP Z8 G4 Workstation:

The Z8 is the world's most powerful workstation. Video editors, CAE engineers and machine learning developers will find these workstations particularly suited to their purposes, with their powerful handling of complex simulations, data analysis or VFX.
HP Z4 G4 Workstation:

The most popular Z-series desktop is a dependable workhorse that accelerates a wide range of pro apps in the media, design and built environment sectors. With high-performance processor options, plus dual extreme graphics support, you get all you need, nothing more.
You may prefer a laptop to a desktop; this is a common preference, especially with the increase in remote work across many industries. We have already discussed the laptop options available in the Z-series. Whether you choose the Create, Firefly, Studio, Power, or Fury will depend on your specific requirements. The Firefly is the smallest and most lightweight mobile workstation for people on the go, while the Power is a more affordable option and the Create and Studio offer solutions for creative and technical specialists respectively.
Closing Thoughts On HP Workstations

For technical professionals and creatives with high output and data demands, HP workstations are the ideal solution. In addition to being reliable, secure, and high performing, they are also versatile, with plenty of options between the various models and opportunities to grow and modify your system as the need arises. With the new additions for remote work, HP workstations are also set up for high-performance design, analysis and rendering under the 'new normal' conditions that have arisen from the COVID-19 crisis. To find out more about HP workstations and why they are right for you, contact Tarsus Distribution.