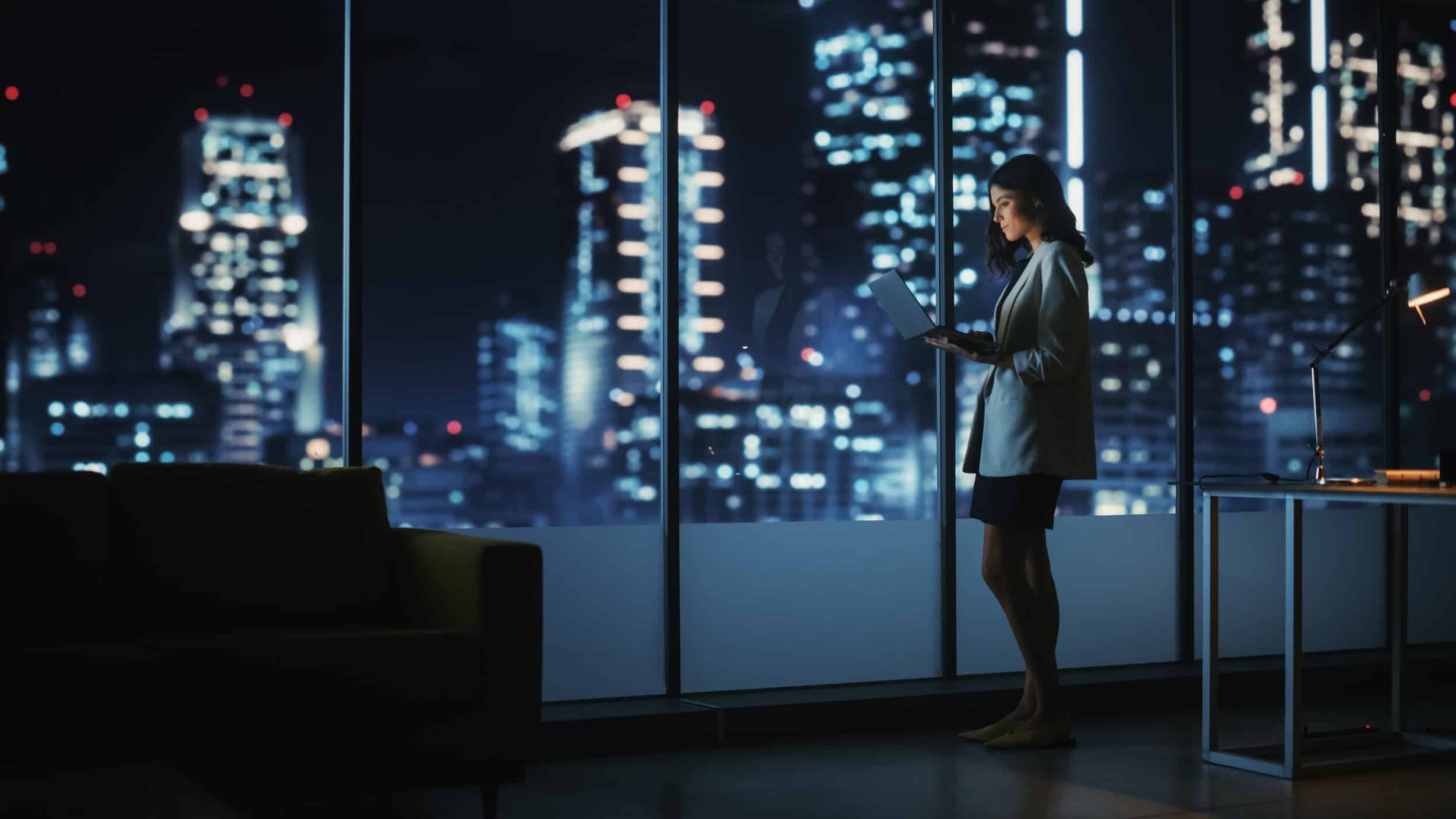 The wave of digital transformation that began several years ago is far from over and is still sweeping over businesses of every size. The wide-scale move to cloud-based strategies promised to deliver benefits in terms of scalability, agility, security, and efficiency, but they came at a cost.
Organisations battled with growing complexity, and enterprise architectures now spanned a wide range of on-premise systems, clouds, multiple vendors, and a proliferation of connected devices. This fuelled the need for seamless integration across an ever-distributed infrastructure, and a business landscape that now encompassed complex workloads, cloud-native apps, and established legacy services.
Covered in this article
Scalable infrastructure
Decades of innovation
Running on Intel
A closer look at 3rd Gen Xeon
Flexible, powerful performance
A good time to upgrade
Intuitive management capabilities
Easy cloud management

Scalable infrastructure
Cloud adoption isn't going anywhere - quite the reverse, meaning it has become crucial for organisations to seamlessly migrate their workloads, preferably without having to retest their entire infrastructure, or refactor a bundle of code. This can only happen if their infrastructure is able to meet the needs of both their users and applications and bring long-term scalability and flexibility.
The question is how can companies achieve this? The answer is by having the right underlying infrastructure that meets the needs of every application and workload and is able to keep up as those needs evolve over time.
This is why Intel spends a fortune in research and development to develop technology-based solutions that help to lower risk and complexity, and ensure optimal performance and top efficiencies across the data centre, servers, and cloud environments.
In this way, organisations are able to unlock new business opportunities, quicken and modernise their business, and migrate to the public cloud with ease - or keep workloads running on-premise seamlessly.

Decades of innovation
In some instances, a company might be moving a workload from on-premises to the public cloud, or from a certain public cloud service provider (CSP) instance to a newer instance. Perhaps, they needed to expand to more regions.
With Intel, in each of these scenarios, the tried and trusted, optimised, tested, and validated architecture removes any migration hurdles, bringing predictable, and most importantly, consistent application performance.
The decades of knowledge and innovation as well as optimisation with the globe's leading technology and service providers, means that the chip giant has a thorough understanding of every enterprise use case and requirement, and a leading-edge architecture that organisations can rely on, regardless of where they are in their cloud journeys.

Running on Intel
Practically all major CSPs offer a broad range of workload-tuned instances that feature Intel's Xeon Scalable Processors, meaning the world's clouds and on-premise environments all effectively run on Intel.
Intel Xeon Scalable Processors offer market-leading performance on workloads that are latency sensitive, including database, edge, and e-commerce applications to meet exacting customer requirements and service-level agreements (SLAs).
Intel's processors are undoubtedly the most widely deployed computing engine across all public cloud services too, making them the de facto standard for the world's top companies.

A closer look at 3rd Gen Xeon
3rd Gen Intel Xeon Scalable Processors are optimised for every type of environment, even the most resource-heavy workloads. They feature between eight and 40 cores, as well as a wide range of frequency, feature, and power levels.
In addition, these processors are imbued with Intel Crypto Acceleration, that boosts data protection and privacy by enhancing the performance of encryption-intensive workloads including secure socket layer (SSL) web serving, 5G infrastructure, as well as Virtual Private Networks (VPNs) and firewalls. At the same time, they reduce the impact on performance that results from pervasive encryption.
Moreover, 3rd Gen Intel Xeon Scalable Processors are the only data centre central processing unit (CPU) that features built-in artificial intelligence (AI) acceleration, the full spectrum of data science tools, as well as a wide ecosystem of smart solutions.
They were built with the demands of cloud workloads in mind, and were designed to power a wide range of anything as a service (XaaS) environments. Finally, fuelled by Intel Software Guard Extensions (Intel SGX), data and application code are fully protected while in use from the edge to the data centre as well as any multi-tenant public cloud.

Flexible, powerful performance
Intel's 3rd Gen Xeon Scalable Processors embody flexible performance, delivering a balanced architecture with built-in AI acceleration and advanced cybersecurity capabilities, which enable workloads to be securely placed where they perform best, from on-premise, to the cloud, to the edge. There are many other benefits too:
Breakthrough high-performance computing (HPC) and high-performance data analytics innovation.
More rapid time to value with Intel Select Solutions.
Robust, capable platforms for today's data-fuelled organisations.
A next-generation platform for cloud-optimised, 5G-ready networks, as well as next-generation virtual networks.
A good time to upgrade
While Intel's 2nd Generation Xeon Scalable Processors are excellent, the new generation offers a few new features and benefits, which would make upgrading an excellent choice for any businesses needing a technology refresh. For example, the 3rd Gen Xeon offers:
Optimisation for artificial intelligence, cloud, enterprise, HPC, network, security, and internet of things (IoT) workloads.
A data-centre grade CPU with built-in AI acceleration, the full spectrum of data science tools, and a broad ecosystem of smart solutions supporting applications and service deployments.
Optimisation and engineering for the highly demanding requirements of cloud workloads to support a wide range of XaaS environments.
Intel Software Guard Extensions that are designed to secure data and application code while in use from the edge to the data centre, and everywhere in-between. This also facilitates protection for multi-tenant public-cloud collaboration, without compromising privacy at all.
Intel Crypto Acceleration which boosts the performance of encryption-intense workloads and concurrently lowers the performance impacts of pervasive encryption.
In addition, when Intel examined the differences between the prior generation and the 3rd Gen Xeon Scalable Processors, it noted 46% average performance improvement, and an incredible 56% improvement in AI inference for image classification with enhanced Intel Deep Learning Boost.
There was also up to 74% higher AI inference performance with enhanced Intel Deep Learning Boost, and up to 53% higher HPC performance. Next, up to 60% more memory bandwidth was noted, as well as a staggering up to 166% more memory capacity.

Intuitive management capabilities
Intel 3rd Gen Xeon Scalable Processors also provide intuitive management capabilities that can lower the barriers to cloud adoption. Furthermore, Intel processors come with built-in telemetry that can be used to gain closed-loop automation to orchestrate containers, optimise power consumption, as well as streamline root-cause analysis. For instance, node-level telemetry can be employed to pinpoint workloads that might not have enough cache or memory, and cluster-level telemetry can aid with optimisation placement decisions, scaling, as well as lifecycle management.
Why is this important? By making effective use of telemetry, entities can enhance key performance indicators, including total cost of ownership, as well as reliability, security, performance, and power usage. Telemetry can also generate insights to help IT personnel manage shifting capacity requirements and establish whether or not infrastructure is being used efficiently.
Ultimately, the recent advances in telemetry and cloud orchestration brought to the industry by Intel, can enable companies to take real steps toward a truly modern, autonomous data centre. In addition, AI and predictive analytics within cloud telemetry can predict failures and other problems before they become an issue, and at times, can even resolve them without human intervention.

Easy cloud management
At the end of the day, success, when it comes to an enterprise cloud architecture, starts with connecting and managing all cloud environments across the business, particularly since many organisations use a wide variety of cloud service providers. Unified cloud management tools can significantly simplify the setup and maintenance of today's complex multi-cloud environments.
After all, no IT team wants to have to learn a whole new set of management tools just for cloud workloads, or to maintain two sets of separate management tools for their on-premise and cloud environments. However, the most popular hybrid cloud stacks are all already optimised for Intel architecture, meaning companies can power and run all these environments with ease.
To experience the flexible and powerful performance of 3rd Gen Intel® Xeon® Scalable processors, speak to us today.