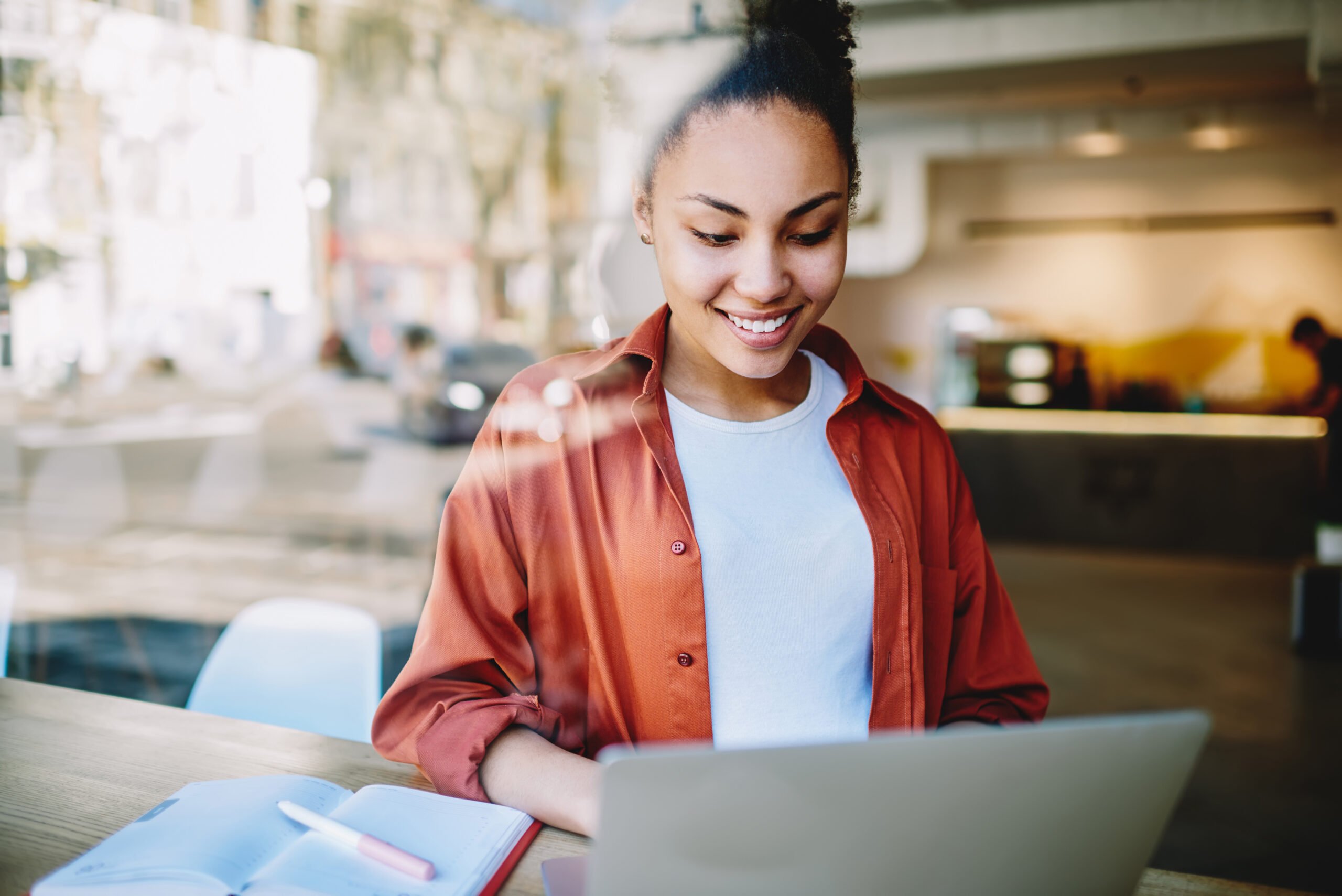 Johannes Groenewald, GM for Demand Factory and Marketing, Tarsus Distribution
Since the pandemic hit the globe in 2020, e-commerce growth has been astronomical. With the unavailability of brick-and-mortar shops, internet sales have increased to record-breaking heights.
Businesses with e-commerce stores have reaped the benefits since the pandemic, while businesses without online platforms had to play catch-up, desperately attempting to reconnect with their customers. The transition to e-commerce has been a setback for many businesses. However, the transition to digital is significantly more difficult for small and local businesses. With companies, around the globe, struggling with the economic fallout from the lockdown measures, it's natural that many small businesses are wondering if it's worth moving into e-commerce.
Covered In This Article
Boxes to Tick Before Launching an E-Commerce Business
Requirements for an E-Commerce Business
Digital E-Commerce Capabilities
Quality Digital Marketing Certification
Bonus share: Free Online Marketing Training with HubSpot

Boxes to Tick Before Launching an E-Commerce Business
Are you ready to move your small business into the next generation and launch an e-commerce store? Most prospective entrepreneurs would say "create a website" or "purchase inventory." However, before you set out to do one of these things, you must first decide whether or not your business concept is realistic.
There is a quick and easy way to assess the viability of your e-commerce business concept. To determine whether your concept will succeed, you must be able to respond yes to the following three questions:
1. Do you know what are people going to buy from you?
2. Are consumers prepared to pay a reasonable price for your items, and will this allow you to be profitable?
3. Can you legally and logistically establish and operate this business idea online?
If you were able to confidently answer yes to the above three questions, you are ready to proceed. If you answered no or are unsure, it may be time to reconsider your business concept before you invest a lot of time or money in an unrealistic or unprofitable new e-commerce venture.

Requirements for an E-Commerce Business
The following 5 requirements are crucial for organisations moving into e-commerce:
Business/Brand Name
The most crucial element when establishing a successful e-commerce business is branding. Building a brand is preferable to doing short-term business ventures. Your company name should be distinctive, as this is how you will establish your brand identity and build a reputation.
Online Domain and Hosting
The second step is to register an online domain and host your website. Normally, the domain will be your website name with extensions. Website extensions can be given a plethora of names that you decide work best with your business. The second component is hosting. Hosting helps you to keep your online business up and running 24 hours a day, seven days a week, so your consumers can shop whenever they want.
Mobile and Desktop Friendly Online Interface
Consumers today are constantly on the move, and mobiles today are just considered pocket-sized computers. Your e-commerce platform has to operate smoothly on any device, ensuring maximum convenience for all different consumers.
Choose an Effective CMS
It's vital that you choose a proper and effective Content Management System (CMS). A CMS is computer software or an app used to manage and create content on websites. You must select a CMS system that you and your staff can effectively manage. Make certain that the CMS you use is SEO-friendly. Shopify, WordPress, and OpenCart are just a handful of the top e-commerce systems you can consider.

Digital E-Commerce Capabilities
Once you've established the basics it's time to look at the fine print. The following 7 e-commerce capabilities will help your business leverage online selling and promote organisational growth:
1. Universal Standard: An e-commerce website should be developed according to universally accepted and familiar systems and methods. Maintaining worldwide
standards allow e-commerce website consumers to utilise the website more efficiently as well as ensure higher customer satisfaction.
2. Interactive Platform: Interactivity is another crucial component of an e-commerce website. Interactivity refers to the two-way communication between the business and its consumers. Customers are more likely to purchase from websites where they can communicate before, after, and even during a transaction. Effective two-way communication can also allow businesses to identify consumer issues quickly and find effective solutions.
3. Packed with Content and Information: Make sure there is a variety of information-rich and intriguing content on your website in the form of audio, video, and images. A consumer, for example, will be more pleased if there is a video accessible on the website including information about the characteristics of the items as well as information about how to use it, or if there is a connection to a blog post outlining the products. Customers who are well-informed and aware always seek relevant information before making a purchasing decision. Furthermore, such material makes the e-commerce website more aesthetically appealing to customers.
4. Personalisation: E-commerce stores have the upper hand on physical businesses when it comes to a customised consumer experience. Businesses can promote a customised selection of items and offers to an individual using technology and customer history such as previous purchases. Different offers and suggestions will be available on the same site for different persons. The product suggestions can be perfectly modified to meet the needs of each individual consumer.
5. Easy Checkout: People can now shop online from anywhere and anytime, and your website needs to accommodate this. To convert the browser into a buyer, you must have an easy-to-use e-commerce platform and an even easier-to-use checkout system. If going through the final checkout is too difficult, people may lose interest in purchasing the product, and you will lose revenue. As a result, one of the most important features of an e-commerce site is the availability of several payment alternatives, such as credit cards, debit cards, and PayPal among others.
6. Discount Codes and Promotions: The promotional and discount code tool is another less typical element of an e-commerce platform. Consider UberEATS which constantly provides discounts and promotional coupons on their food via different marketing channels. People are more likely to spend more if they receive a discount on their purchase and this is also an effective way to measure from what marketing platform you gain the most consumers.
7. Blog and Article Section: A great way to attract new clients is to incorporate a blog and article features within the e-commerce site. When people can learn interesting things from you, the image they have of your company will be enhanced. The blogs and articles might be related to the things you sell, or they can give information on frequently asked
questions. Using search engine optimised (SEO) keywords within your blog article is also a great way to increase web traffic to your site.

Quality Digital Marketing Certification
Switching to e-commerce does not happen overnight. You can't just snap your fingers and go straight in with no glitches or roadblocks. It's a steep learning curve, but one aspect that goes hand in hand with e-commerce is digital marketing.
E-commerce generates significant income via the use of digital marketing since it aids in the acquisition of customers and the enhancement of brand value. Customers are no longer just reliant on content or word-of-mouth before purchasing a product, they make certain to read the evaluations about a product on all platforms where the product is featured.
It has become increasingly more difficult to grab clients' attention because they are quickly distracted; this is where digital marketing comes into play, to assist e-commerce businesses in dealing with such issues.
To understand how to incorporate effective digital marketing and its appropriate marketing channels for e-commerce businesses it's important to get a quality digital marketing certification.

Bonus share: Free Online Marketing Training with HubSpot
Educating yourself and your employees on digital marketing doesn't have to be a major expense. HubSpot offers free digital marketing training courses, created by industry leaders.
Digital marketing is a business methodology that attracts customers by creating valuable content and experiences tailored to them. It's a way to market that draws in qualified leads, rather than blasting a message out to a mass audience. The HubSpot Digital Marketing Certification Course will teach you how to become an effective digital marketer and give you the perfect tools to market successfully within e-commerce.