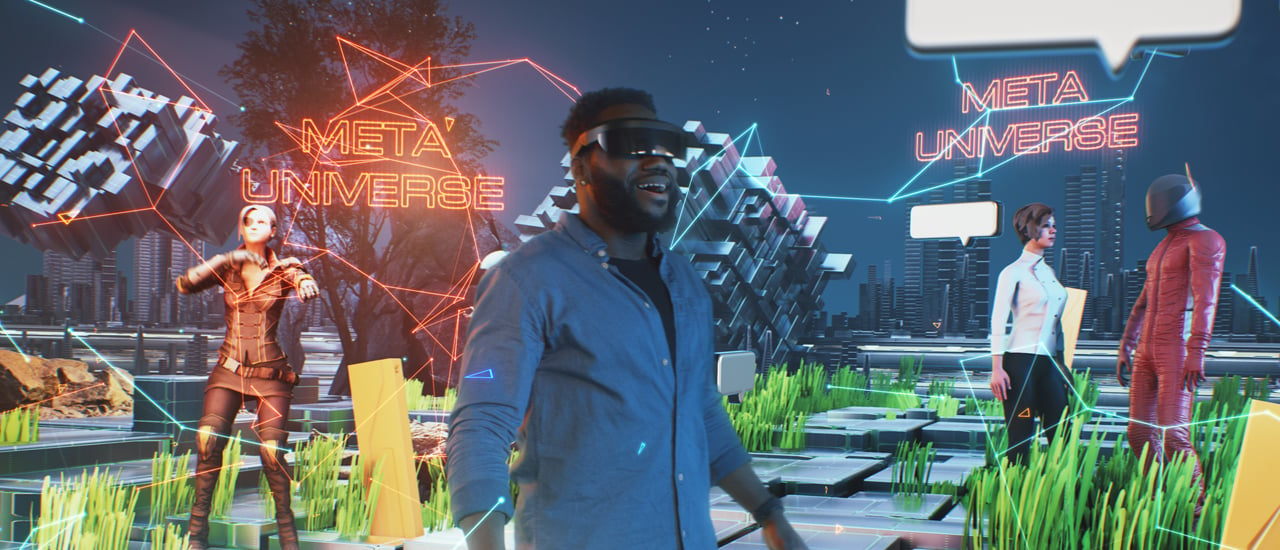 By Johannes Groenewald, General Manager: Demand Factory
"For B2B marketers, gamification of marketing is a difficult shift to their paradigm. The benefit of this leap into disruption with brand messages in the metaverse will enable interactive, engaging, and interesting communication, enabling marketers to reach out to their customers in ground-breaking ways and mine powerful data."
Are you using B2B influencers to increase the reputation and reach of your brand? It may be time to up your game by turning to the metaverse to find new, exciting ways to engage your audience.
Gartner predicts 25% of people will spend at least one hour per day in the metaverse by 2026 and that 30% of the organisations in the world will have products and services ready for the metaverse. Gartner advises product managers to take the time to learn, explore and prepare for a metaverse in order to position themselves competitively. The same applies for solution providers in all industries and all walks of life.
With people more exposed than ever before to technology, businesses need to be able to appeal to a wider customer base and gamification has emerged as a viable marketing strategy for forward-thinking companies.
Covered In This Article
B2B Gamification in the metaverse
Some notable examples of gamification success
A look at the benefits of B2B entering the metaverse

B2B Gamification in the metaverse
The gaming industry has provided entertainment for multiple generations of users over many decades. Most of us today have grown up playing a variety of games that take us into simulated environments.
Gamification works by providing audiences with proactive directives and feedback through game mechanics and game dynamics added to online platforms that lead to the accomplishments of business goals and objectives. At its core, gamification is about driving engagement to influence business results. People learn in productive ways to interact with your company, your goods, your services, and your brand when they participate and engage with your business through gamification.
Gamification of your B2B marketing campaigns in the metaverse can lead to deep data accumulation. In some cases, it allows for complex data modelling presenting a unique persona for a specific product or solution. This data will allow you to engage with your target market's personas on a very personal basis and address their unique needs.

Some notable examples of gamification success
An example from IBM, which has used virtual worlds for a number of years to promote its products and services, is "IBM Lotus Home Planet" launched in 2016. This is a virtual world specifically designed to promote its Lotus Notes software. This allowed users to explore the features of the software, as well as chat with other users and learn from experts.
Launching M Social Decentraland showcased Millennium Hotel group's brand essence as a trendsetter and one that connects with guests. Aside from being the first of its kind, Millennium Hotels' marketing strategy integrated the real and virtual world–it gave virtual guests a chance to experience real-life hotel experiences and perks.

A look at the benefits of B2B entering the metaverse
Increased engagement
Enhanced customer loyalty
Cost-effective marketing
Viral potential
With the metaverse rapidly developing into a revolutionary platform for companies to connect and engage with their customers, despite the fact that it is still in its infancy, brands are utilising it for innovative ways of marketing, enabling customers to immerse themselves in fun, personalised, gamified experiences, while taking advantage of a range of marketing opportunities:
Increased engagement
Gamification has been shown to dramatically increase positive engagement with users. Studies have also found that it has an overwhelmingly positive effect on engagement. Incorporating gamification into your marketing can assist brands in increasing user engagement, conversion, and ultimately, sales. It enables marketers to attract their target audience in a way that is engaging and subtly persuade them to take action.
Enhanced customer loyalty
Gamification encourages loyalty and repeat visits, as players are often eager to improve their standing and scores.
Brands that create personalised experiences by integrating advanced digital technologies and proprietary data for customers are seeing revenue increase by 6% to 10%, according to research from BCG. This is often because gamification strategies tap into the human instinct for competition, which can motivate buyers to stay engaged throughout the customer journey and then keep them coming back for more.
Cost-effective marketing
Often cheaper than traditional marketing options, metaverse gamification is a highly measurable form of marketing that is both cost- and time-effective.
Most marketers will agree that, depending on the reach of the brand, the budget needed for traditional marketing can be extremely high. With gamification, companies can apply most of the basic principles of gamification – such as points, badges, levels, leader boards, challenges, and rewards – with even a small budget.
Viral potential
Implemented correctly, games have the potential to go viral and reach a much wider audience than traditional marketing techniques. Adding gamification to your marketing strategies in the metaverse can help increase results and engagement, extending your message to thousands of customers, provided your strategy is effective and fun enough to help engage users and amplify your content.
As a CTO, CIO, CISO or technical manager, you shouldn't delay talking to Tarsus Distribution about your technology transformation and technology modernisation projects while the marketers venture into the metaverse.
References:
https://www.gartner.com/en/newsroom/press-releases/2022-02-07-gartner-predicts-25-percent-of-people-will-spend-at-least-one-hour-per-day-in-the-metaverse-by-2026
https://www.biworldwide.com/gamification/what-is-gamification/
https://www.bcg.com/publications/2017/retail-marketing-sales-profiting-personalization