Today's threat landscape is evolving at an alarming rate. In order to keep pace with their customers, Dell Technologies deploys an intrinsic security approach that is intelligent, pervasive and built into the infrastructure, platforms and devices that our customers use. For years, Dell has been embedding hundreds of dedicated professional security engineers across our product lines to design and build products from the ground up with customers' security in mind.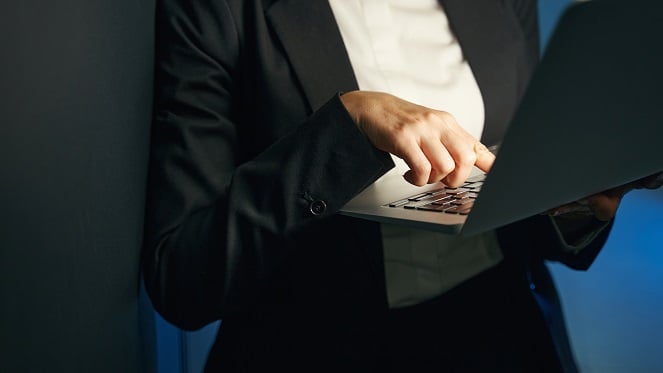 Covered In This Article:
What Is Endpoint Security?
Keeping Your Data Secure
Device Security For Remote Employees
Empowering End-Users and IT To Fight Back
Free up more of your time to focus on strategic priorities with our built-in security, comprehensive threat management and data security features that help protect your competitive advantage.

What Is Endpoint Security?
Endpoint security, or endpoint protection, refers to securing endpoints — such as desktops, laptops, and mobile devices — from cybersecurity threats. Endpoints can create entry points to organisational networks which cybercriminals can exploit. Endpoint security thus protects these entry points from malicious attacks. Nation-states, hacktivists, organized crime, and malicious and accidental insider attacks are at risk to organizations of all sizes. Endpoint security is also seen as the frontline in cybersecurity, which is one of the first places businesses look to protect their enterprise networks.
Businesses that do not provide employees with up-to-date endpoint security on their devices are not only at risk of the abovementioned attacks but can also jeopardise customer trust and loyalty if a security breach happens to take place. They demand solutions that offer higher efficiency, reliability, protection, mobility, and versatility. Having good endpoint security in place can ensure that attackers are kept at bay - from Wi-Fi connection to the workstation and everything in between.

Keeping Your Data Secure
Over the past few years, the cost of data loss due to inadequate protection and more advanced hacking has grown to a more serious level. Small businesses are dealing with several risks associated with securing data: from hacking and other malicious attempts to mounting compliance concerns to address privacy mandated by internal policy and POPIA. It has become even more crucial for businesses to guard their data on top of customer data and intellectual property.
But how do you secure your data in a manner that is less intrusive and more transparent? The key elements of an effective data protection strategy include the hard drives in your dedicated storage, including those that are found in PCs. Without proper protection, the storage in these devices can be physically removed and forcefully hacked using many of the available data retrieval methods.
Prevent: Prevent PC security threats and stay protected with AI, machine learning and easy-to-implement behavioural endpoint detection — all powered by VMware Carbon Black.
Detect: See security threats everywhere with visibility across endpoints, networks and the cloud — and receive remote incident response services powered by Secureworks.
Respond: Activate on-demand incident and emergency response, including incident identification, prevention and remediation powered by Secureworks.
At the endpoint, Dell offers:
SafeData
Enable end users to smartly and safely collaborate without disruptions with AI technology that protects, controls and monitors data across hybrid environments while also preventing 99% of malware. And, with embedded and efficient compliance reporting, you can verify and prove your data is always protected.
SafeGuard and Response
Protect your business ecosystem and keep your environment free of threats with comprehensive threat management powered by telemetry and security experts. These solutions provide efficient and timely security insights by utilising AI, machine learning and skilled professionals for efficient and effective responses to cyber incidents.
Dell Encryption
Dell Encryption provides a data-centric, policy-based approach to encryption which protects data on any device or external media. Designed for easy deployment, end-user transparency, and hassle-free compliance, Dell Encryption delivers a high level of protection, fills critical security gaps and allows you to manage encryption policies for multiple endpoints and operating systems–all from a single management console. Dell Encryption is a flexible suite of enhanced security solutions that include software-based encryption, enhanced management of Microsoft® BitLocker, and protection of data on external media, self-encrypting drives, mobile devices and data in public cloud storage services.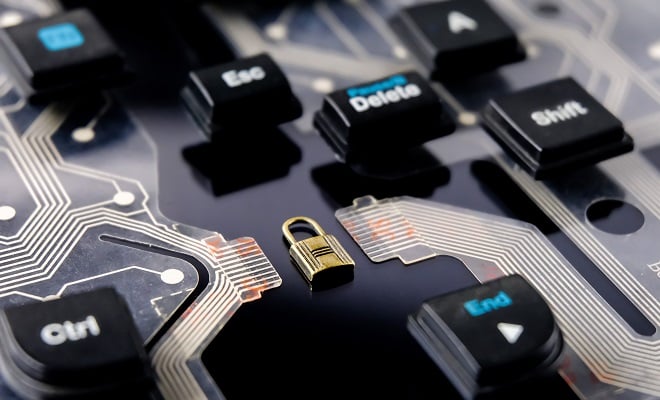 Device Security For Remote Employees
Remote workers face many of the same security risks as on-site employees. However, their unique situation exacerbates some security risks and creates new ones. For example; phishing attacks, malware infections, and regulatory non-compliance.
Effective remote work security involves identifying and addressing the unique security risks and challenges faced by remote workers. Remote workers require secure remote access to corporate resources, secure Internet access, data security strategies, and endpoint security solutions.
With Dell endpoint security the end-user is protected by:
SafeBIOS
Popular endpoint security solutions primarily focus on the local operating system and the applications layered above it. This leaves the lowest level of the PC stack, the BIOS, vulnerable to malicious attacks that can incapacitate your entire system. When malware owns the BIOS, it owns the PC and access into the network. BIOS attack is an extremely high impact compromise - attacking the root of trust for the PC and are thus very persistent. If an attacker gains access to the BIOS, they can compromise all of the device's endpoint security capabilities, as well as an organisation's entire network. This type of attack is highly technical and when executed, very damaging. Guard your organisation against stealthy and silent attacks utilizing Dell's off-host BIOS verification. These controls mitigate the risk of BIOS tampering as well as bring them to your attention, allowing you to quickly find and quarantine any infected PCs.
SafeID
Many of today's endpoint security solutions focus primarily on the operating system level. This can leave things such as user credentials vulnerable to malicious attacks. Keeping an organisation's data out of harm's reach, whether it be their intellectual property or customer's Personally Identifiable Information, is foundational to data security. Ensure that your devices are safe and help your employees stay protected from malware attacks with Dell's exclusive security chip that stores end users' authentication credentials. SafeID is a hardware-based, storage solution that better protects your information by keeping it isolated and out of attackers' reach.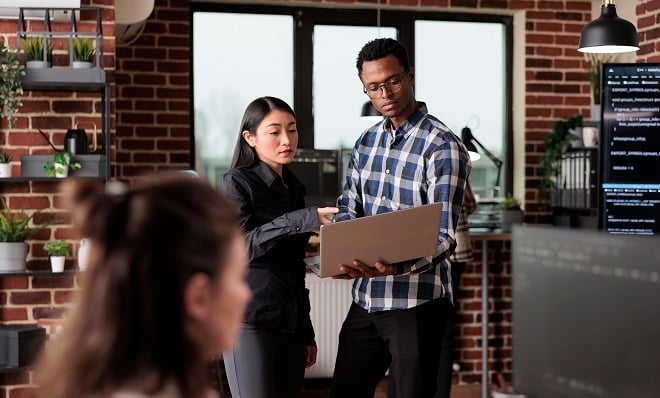 Empowering End-Users and IT To Fight Back
Businesses must urge their team members to do their part and provide them with the knowledge and resources to make educated, secure decisions. In a landscape as revolutionary, fast-changing and complex as cybersecurity, it is critical that end-users and ITC departments stay agile and do their best to protect the company and their personal devices at all costs.
Here are six tips to get your security plan started:
VPN For The Win:

A secure VPN connection enables the security team to protect your system and sensitive data.

Secure Your Network:

After purchasing a

Wi-Fi router, be sure to change the name and

default

password

to a strong, unique password or passphrase

. You should also

enable network

encryption

and leverage security features like built-in

firewall

s

.

E

ach router is slightly different

;

refer to the manual for additional directions.

Rethink The Security Chain:

Endpoint devices

can be a

weak link

in the security chain and they need to be protected as such.

Selecting devices with built-in security and

endpoint security solutions

that take the same intrinsic security approach will provide a secure foundation.

Stay Organised:

Restrict access to sensitive data and organize your documents.

At Dell, our team members use our Data Labeling and Protection Tool to categorize documents.

If you must print sensitive

materials

, only do so

at

a secure location and immediately shred them when you are done.

Stronger Passwords:

Create unique

and

complex passwords

that i

nclude at least

nine

characters and use a combination of letters, numbers and symbols.

Consider using a password manager

to

help generate and retrieve complex passwords.

You can go a step further and use biometrics and multifactor authentication alongside a password for additional security.

Be cautious:

Think before you click!

Avoid

opening

attachments and links in emails

if they seem

out of place

.

If you are unsure, it's better to err on the side of caution and report any suspicious emails.
From delivering the industry's most secure commercial PCs to practising the highest levels of security within Dell, this industry leader is committed to doing its part to help organisations and customers globally - from end-user to endpoint.