The year 2020 changed the way we do business completely. It has accelerated the work-from-home model from zero to a hundred in no time at all. The transition to out-of-office productivity was a tipping point to redefine the future of how we work and collaborate outside physical office spaces. In this article, we look at the Microsoft Surface Pro 7+ for C-suite individuals.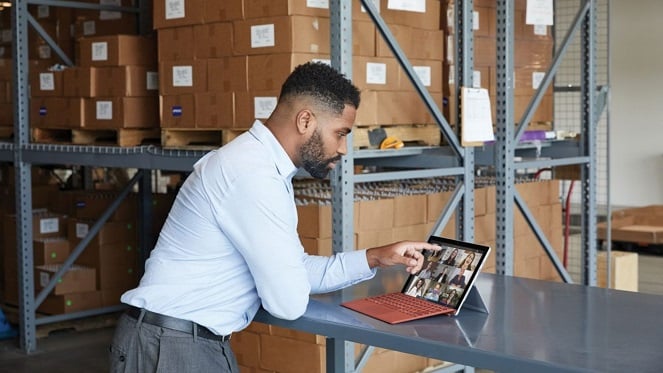 The Microsoft Surface Pro 7+ joins the Surface for Business portfolio – offering the versatility, connectivity and security that businesses and educational institutions need to adapt to the changing landscape.
Covered In This Article
What We Have Learned In The Last Year
Why Surface Pro 7+ Is Good For Business
Docking Into The Future
Sustainable Commitment
Collaboration Through Integration
What We Have Learned In The Last Year
As a company, Microsoft is committed to designing technology that fosters productivity, creativity and connection to empower people to be successful wherever they work and learn. They have found four key learnings during these conversations and research:
The future of working and learning is hybrid and requires more flexibility: Views on remote work have changed: 82% of managers say they will have more flexible work-from-home policies post-pandemic, and 71% of employees want to continue working from home at least part-time.

Connectivity is critical to uninterrupted business operations: Poor internet performance at home is a new challenge many are facing.

Camera-to-camera is the new face-to-face. Linking to one another is an area that arguably has felt the most challenging – people are missing the energy and connection that was attained when we could be together in a room physically.

Start to finish security from chip to cloud is more critical than ever before. Organisations need their data and workflows to be secure to enable remote and hybrid work. Devices need end-to-end security features to enable the productivity needed to maintain business continuity.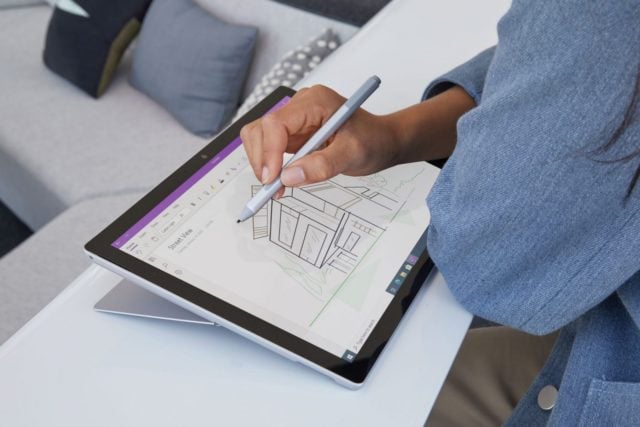 Get Your Surface Pro 7+ today!
Why Surface Pro 7+ Is Good For Business
Customer obsession is what sets Surface apart from other competitors. Microsoft creates products inspired by customers and with their feedback in mind, evolving their product roadmap and priorities. The Microsoft Surface family of devices supports Windows 11.
A True Hybrid
From small and medium-size businesses to the largest organisations, Surface Pro 7+ is purpose-built with the needs of business and C-suite customers in mind. This next generation of Surface Pro stays true to its ethos – delivering on top customer-requested updates while maintaining the same iconic design so customers can continue to leverage their existing investments.
The classic, ultra-light 2-in-1 for business is faster than ever and keeps you productive:
2.1 times faster than before with an 11th Gen Intel® Core™ Processor

More battery life to power you all day — up to 15 hours

Data security and control with removable SSD

Never lose a moment of productivity with optional LTE Advanced
When Microsoft first introduced Surface Pro, they wanted to challenge the concept that people should have to choose between the portability and convenience of a tablet and the power and productivity of a traditional laptop. In the last seven years, Surface Pro has become known for its versatility, power and performance, brilliant touch screen, pen capabilities and great battery life. It is by far their most widely adopted Surface device among C-suite executives. Continuing with Surface Pro's iconic form factor, Microsoft introduces optional LTE Advanced with Surface Pro 7+ that helps keep people connected at home if Wi-Fi bandwidth is limited or if they are in a remote location.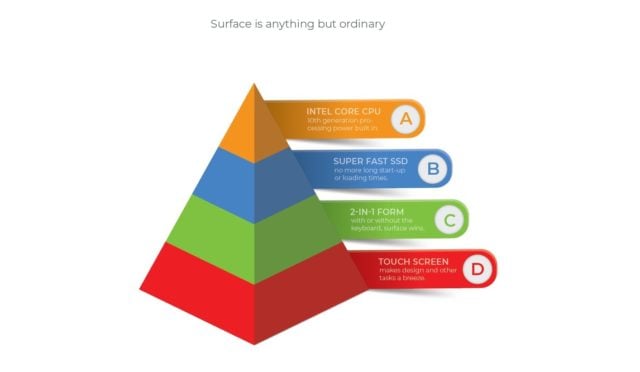 Docking Into The Future With The Microsoft Surface Pro 7+
The Surface Pro 7+ offers the adaptability to dock into external displays and leverage the needed peripherals for a full workstation setup. Microsoft has added the latest 11th Gen Intel Core Processors, with 2.1 times faster performance, and longer battery life of up to 15 hours. Surface Pro 7+ offers the versatility people need to work wherever, and whenever they want. With both USB-A and USB-C® ports, Surface Pro 7+ offers the adaptability to dock into external displays and leverage the needed peripherals for a full workstation setup. For the human connection that everyone is craving, Microsoft has integrated front and rear-facing cameras into Surface Pro 7+ with 1080p full HD video along with Dolby Atmos speakers and dual far-field Studio Microphones so people can be seen and heard.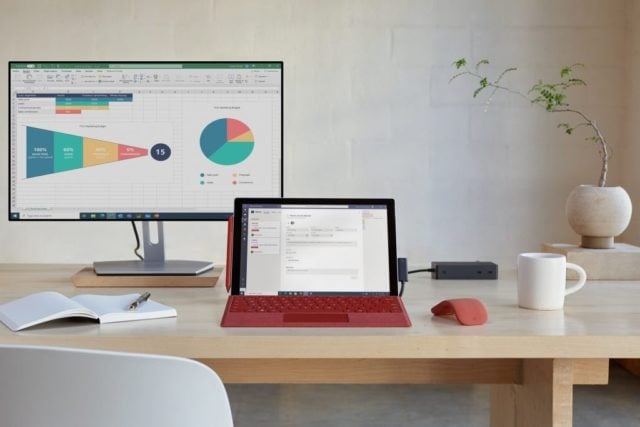 Security Comes First
As more people connect to the internet remotely, there has been an increase in targeted cyber-attacks. For the first time, Surface Pro 7+ ships with Windows Enhanced Hardware Security features enabled out of the box. This comes with an improvement in both performance and battery life while enabling robust Device Protection features. Customers can have peace of mind in knowing they get great security without compromising employee or student experiences.
With the necessary hardware and OS settings configured during manufacturing, the simple choice for customers looking for devices with advanced Windows security enabled is a Surface Pro 7 +, which ships with VBS and HVCI enabled by default.
It is important for customers to be in control of their data. Surface Pro 7+ features a removable SSD for data retention, to support the security and privacy needs of business and educational organisations. This feature, combined with Microsoft BitLocker protection, makes it easy for customers to retain sensitive data if something happens to their device.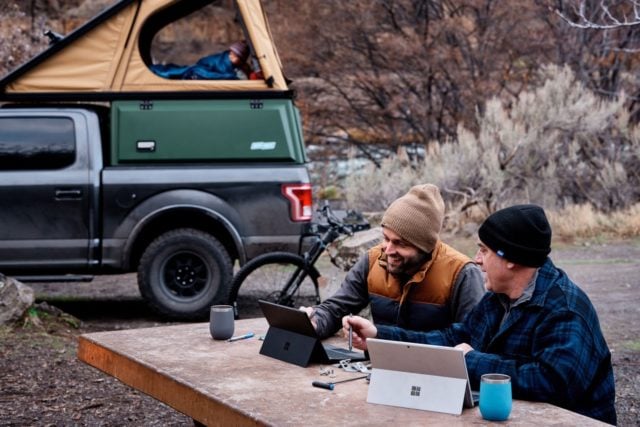 Sustainable Commitment
In response to customer feedback for a more streamlined workflow to easily get devices to their employees no matter where they are and for more environmentally friendly packaging, the Surface Pro 7+ sets a new level for lightweight, sustainable commercial packaging. It is 23% lighter than the previous generation and is made from 99% natural fibre-based material, of which 64% is post-consumer recycled content. These updates are also reflective of the company's continued commitment to sustainability.
Collaboration Through Integration With The Microsoft Surface Pro 7+
Collaboration stimulates creativity, drives productivity, and fosters a sense of community amongst employees, regardless of whether they are working in an office or remotely. Surface breaks down the barriers found in the past by seamlessly integrating with the rest of your Microsoft ecosystem.
Surface offers exciting collaboration features such as:
Streamlined communication with Microsoft Teams

Seamless integration with Office 365 for Business

Connectivity with Microsoft Surface with LTE
There are a lot of business collaboration tools on the market, but Microsoft Surface devices can provide unmatched mobility, security, and communication capabilities when used with Microsoft's business solution applications. It truly is a Microsoft device for Microsoft users.