In South Africa's higher education sector, there is a significant need for secure, efficient, and cutting-edge technology solutions. Microsoft Surface devices are rising to meet this challenge, with a comprehensive set of capabilities catering to both lecturers and students. This article examines Microsoft Surface's disruptive impact on higher education, providing a streamlined experience for all facets of academic life.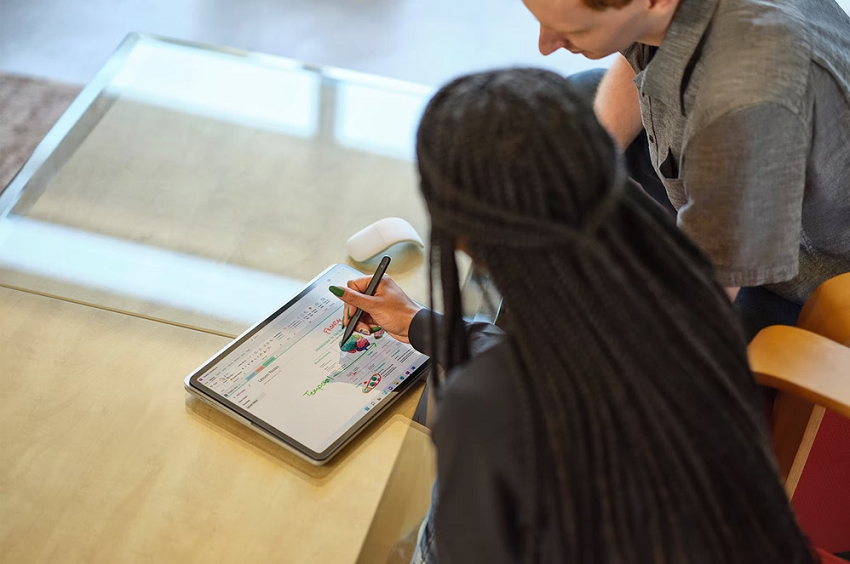 Covered in this article
The Need for Advanced Technology in Higher Education
University Tech Solutions: Security and Management
The Microsoft Surface Range: Versatility at Its Best
The Surface Laptop 5 for Higher Education
Empowering Students and Faculty Alike
The Need for Advanced Technology in Higher Education
The importance of technology in today's fast-paced academic atmosphere cannot be emphasised. Chalk and blackboards are no longer the major teaching tools. The modern classroom is a centre of interactive learning, with technology serving as the educational backbone.
Why advanced technology is crucial:
Interactive Learning: Advanced technology enables interactive learning platforms that make education more engaging. Microsoft Surface devices come with touchscreens and stylus support, allowing students and faculty to interact with content in a more dynamic way.

Research and Development: Higher education is not just about classroom learning; it's also about research. Advanced computing capabilities are essential for data analysis, simulations, and other research-related tasks.

Global Connectivity: The world is more connected than ever, and education is no exception. With Microsoft Surface devices, students can collaborate on projects with peers from around the world, attend international webinars, and much more.

Efficiency and Productivity: Time is of the essence in academic settings. Advanced technology automates mundane tasks, freeing up time for more important academic pursuits.
University Tech Solutions: Security and Management
In an era where cyber threats are becoming more complex and prevalent, the security of an educational institution's technical infrastructure is a boardroom issue as well as an IT worry. Microsoft Surface devices have sophisticated security capabilities that protect both data and users, making them an excellent choice for higher education environments.

Consider the comfort of knowing that all critical academic material is encrypted or the assurance that biometric authentication gives against unauthorised access. These aren't just amenities; they're essential components of a safe educational environment. Microsoft Surface devices also benefit from seamless integration with Microsoft Endpoint Manager, allowing IT organisations to remotely control devices. This guarantees that all security processes are implemented consistently, lowering the chance of breaches.
Key Takeaways:
Multi-Layered Security: Surface devices offer built-in data encryption and biometric authentication, fortifying the institution against cyber threats.
Efficient Management: The compatibility with Microsoft Endpoint Manager allows for streamlined device management, ensuring consistent application of security protocols.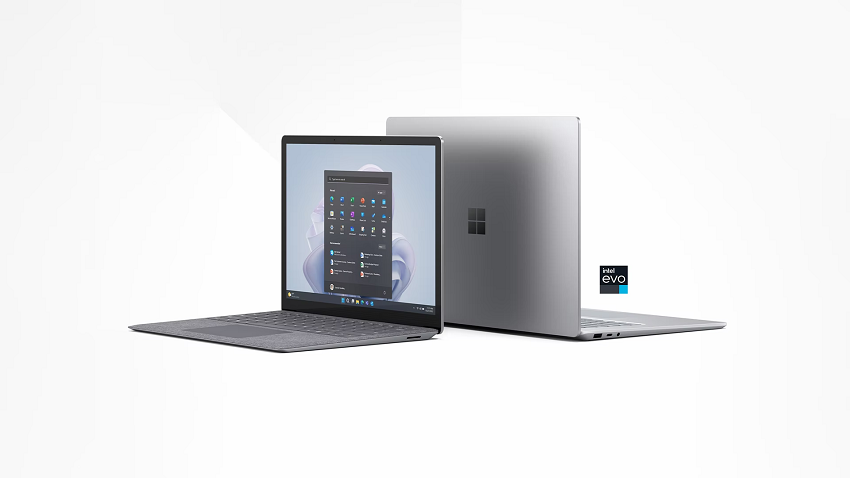 The Microsoft Surface Range: Versatility at Its Best
When higher education financial decision-makers evaluate technological investments, they frequently face a challenging question: Should we prioritise performance or portability? The Microsoft Surface lineup easily answers this quandary by providing tablets that excel in both dimensions.

Consider a teaching member who can switch from delivering a PowerPoint lecture to taking notes on a digital whiteboard with ease. For example, a design student can work on complex 3D models without lag and then transition to tablet mode for more tactile contact with their project. These scenarios are not hypothetical; they are every day realities made possible by Microsoft Surface devices.
Key Takeaways:
Future-Proof Investment: The adaptability of Surface devices minimises the need for specialised equipment, offering long-term cost savings.
Multi-Functional: Surface devices are versatile enough to meet the diverse educational and professional needs of both faculty and students.
The Surface Laptop 5 for Higher Education
The arena of higher education presents a complex and demanding environment that surpasses the boundaries of the academic staff and encompasses the lecture hall. Simply having a device capable of performing operations is insufficient; it is important to have a device that can effectively fulfil various administrative and educational functions. Microsoft's Surface Laptop 5 is an exemplary illustration of this adaptability.
In order to prioritise efficiency and effectiveness, this system was designed with cutting-edge features that take into account the particular administrative challenges that schools face as well as the dynamic nature of modern classrooms.
Performance: The Surface Laptop 5 boasts unrivalled performance and efficiency thanks to the latest Intel Core processors.

Display: The device's high-resolution PixelSense touchscreen display is useful for more than simply administrative tasks.

Storage and Memory: With up to 32GB of RAM and 1TB of SSD storage, the Surface Laptop 5 is more than capable of managing massive datasets for administrative purposes, as well as complicated educational programmes and multimedia materials for classroom use.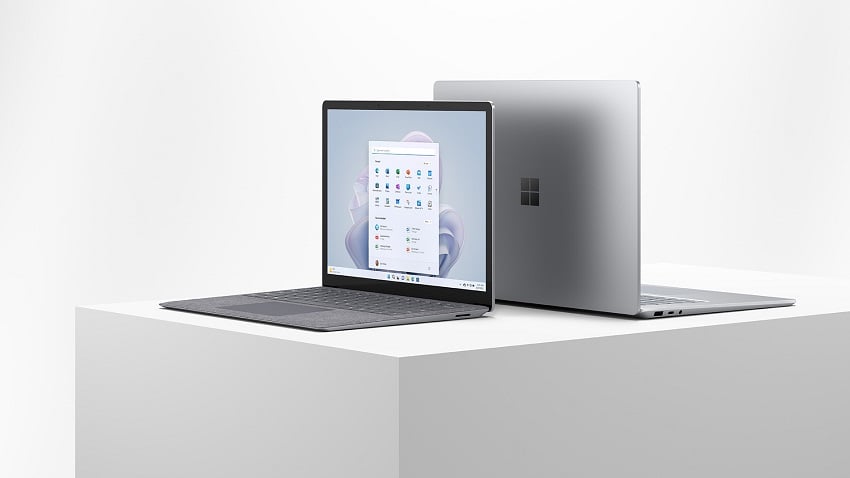 Enhanced Security Measures
Today's cyber threats and data breaches make security impossible. This necessity is deeply appreciated by Microsoft's Surface Laptop 5. The most sensitive data in your company is protected by its multi-layered security architecture and security mechanisms. A security cloak can protect you from even the most modern cyberattacks once you switch it on.
Windows 11 Secured-core PC: This function makes sure that your device is safe from the start from firmware vulnerabilities.

Removable solid-state drive: The device includes a detachable solid-state drive for data retention and increased security.

Biometric Authentication: The Microsoft Surface Laptop 5 features superior facial recognition for safe and easy login.
Empowering Students and Faculty Alike
Empowerment in education manifests itself in a variety of ways, including the freedom to research numerous subjects, the resources to create groundbreaking projects, and the confidence that doing so will take place in a secure digital environment. Microsoft Surface tablets embody this multifaceted empowerment, which benefits both students and faculty.

For kids, the Surface device is analogous to a digital age multi-tool. These devices provide the required performance regardless of whether they are engaged in coding, digital creative creation, or academic study. The high-resolution displays allow for extended study periods, while the long-lasting batteries minimise the need to constantly look for power sources.

Surface gadgets will help faculty members improve their teaching approaches. The touchscreen and stylus features of the gadgets provide a more participatory and engaging educational experience, greatly exceeding the capabilities of traditional teaching aids.
Key Takeaways:
Student Empowerment: Enhanced visual and battery features contribute to a superior learning experience.
Faculty Empowerment: Advanced interactive capabilities transform traditional teaching methods, fostering a more engaging learning environment.