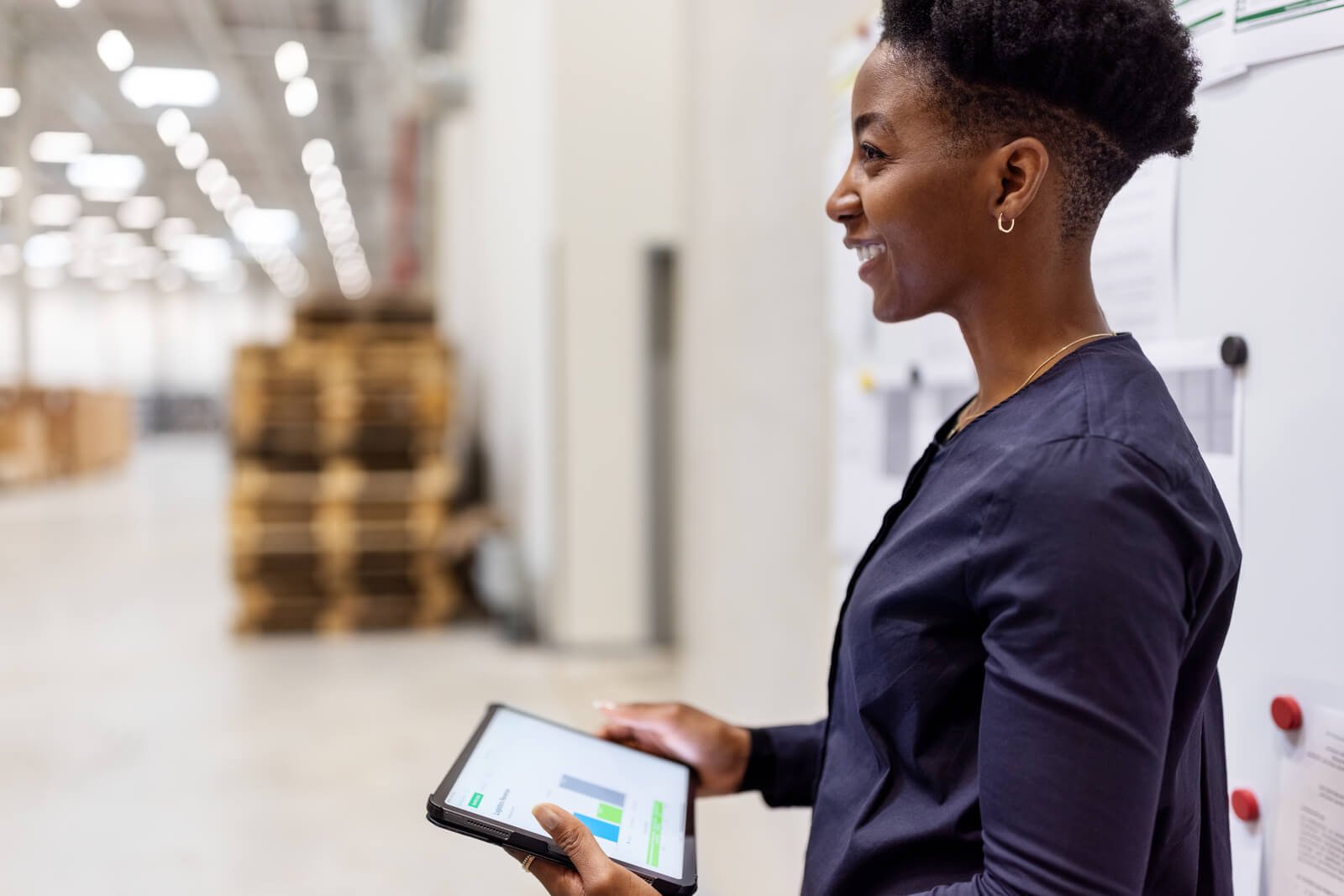 In today's fast-paced world customers are putting resellers under pressure to deliver at speed, with the best price and outstanding service. This means resellers require distributor support and tools that enable them to service their customer base with maximum customer satisfaction. In its ongoing quest to empower channel partners, Tarsus Distribution, one of South Africa's leading ICT distributors, has unveiled a powerful digital tool called HPE iQuote. This innovative configure, price, and quote solution is specifically designed to assist resellers in expanding their HPE business by streamlining the quoting process and cutting turnaround time to the minimum.
With HPE iQuote, channel partners can respond to customer requests for HPE server, storage, networking, software and service solutions with complete efficiency as this tool takes into consideration product availability, pricing, promotions, and incentives while generating accurate quotations.
Covered in this article
Error-free quoting
Self-configure and close deals fast
A wide range of digital channels
A comprehensive B2B platform
An innovative approach
Error-free quoting
Quoting accurately is often a challenge due to the risk of errors arising from manual calculations and data capturing over multiple spreadsheets, which can lead to potentially costly mistakes for businesses. However, with all the necessary data available on one platform, HPE iQuote addresses this concern effectively, substantially minimising the chance of error.
Another key benefit of HPE iQuote is its user-friendly interface, catering to all user audiences, regardless of their level of expertise. It doesn't matter if they are seasoned HPE experts or novices, everyone is able to effortlessly generate quotes using this digital tool.
The efficiency of pre-sales teams is also significantly boosted by leveraging the HPE iQuote system, assuring precision in processing HPE server, storage, networking, software, and services orders. In addition, the system offers greater flexibility across products as well as complete SMB solutions, full security, and increased technical validation checks to ensure that quotes are accurate, and that users are notified of any errors before they become a problem.
Self

-configure and close deals fast
A major advantage of HPE iQuote is its ability to allow resellers to self-configure and obtain prices at any time, day or night, without requiring help from an actual person. This feature enhances convenience and promptness for partners, irrespective of their location.
HPE iQuote also ties into another concept that Tarsus Distribution has integrated into its platform, HPE Flex Offers, which is a promotional engine that provides tailored configurations at competitive prices, shipped quickly, directly from the company's inventory engine that provides tailored configurations at competitive prices, shipped quickly, directly from the company's inventory.
Tarsus Distribution loads in campaigns and pricing models and as partners configure a device and add capabilities and services, they reach a threshold over which discounts will then automatically kick in. This way, partners can enjoy aggressive pre-discounted pricing without human intervention, as quickly as possible
Another compelling benefit is that HPE iQuote allows Tarsus Distribution to reach a broader channel of partners, exposing them to the HPE enterprise offering, managed by Chris Larkins, Tarsus Distribution's Business Unit Manager: Enterprise, in a more accessible manner than ever before, and providing a comprehensive HPE experience to channel partners, encompassing pre-sales support, business development, stocking channel credits, startup services, and installation. This move further solidifies Tarsus Distributions position as the go-to distributor for HPE solutions in South Africa.
A wide range of digital channels
Tarsus Distribution is also committed to serving its customers through digital channels, recognising the transformative impact of digitisation on technology consumption and customer expectations.
For Tarsus Distribution, this shines the spotlight on the importance of choice when it comes to providing excellent IT support experience. By offering a range of digital options, customers can benefit from enhanced efficiency and productivity, leading to faster issue resolution, stable infrastructure, and increased agility.
The company also understands the power of self-service platforms, in terms of fostering positive relationships with customers, employees, and suppliers. These platforms create a triple-win scenario, resulting in satisfied customers, fulfilled employees, and improved profitability for all stakeholders.
Moreover, by empowering users with greater control over their interactions and transactions, self-service technologies enhance convenience, accuracy, and efficiency, streamlining tasks and operations.
A comprehensive B2B platform
To enable channel partners to conduct business efficiently, several years ago, Tarsus Distribution introduced the Tarsus Distribution Portal, a comprehensive B2B platform providing access to various features and tools. TDP is managed by Gary Gradwell, Tarsus Distribution's Chief Digital Officer, and it is far more than just an online shop. This portal enables partners to order solutions for their end-users with zero friction.
The portal gives partners access to HPE iQuote and other valuable tools and resources. They can also access competitive pricing, manage orders, perform stock checks, and benefit from responsive chat support that guides them through online processes.
By equipping its partners with the self-service tools they need, Tarsus Distribution aims to enable them, in turn, to serve their customers quickly and effectively. Recognising that partners are looking for a return on their invested time and efficient systems to achieve their goals, Tarsus Distribution provides all the necessary information and expertise at their fingertips, helping them achieve higher margins faster than their competitors.
An innovative approach
Known for its innovative approach, Tarsus Distribution remains at the forefront of technology in the channel. The company takes pride in staying relevant by adopting the latest tools and putting them in the hands of its partners. The focus is on creating centralised, user-friendly platforms that allow partners to conduct business efficiently and help vendors reach the market and grow their presence more effectively.
As part of Tarsus Distributions' digital journey, HPE iQuote is one more step toward making solutions easily accessible for channel partners. This tool saves time and allows partners to conduct business from anywhere and at any time, taking convenience and efficiency to a whole new level.
As a valued channel partner, contact Tarsus Distribution today to learn more about how HPE iQuote can help your business thrive.