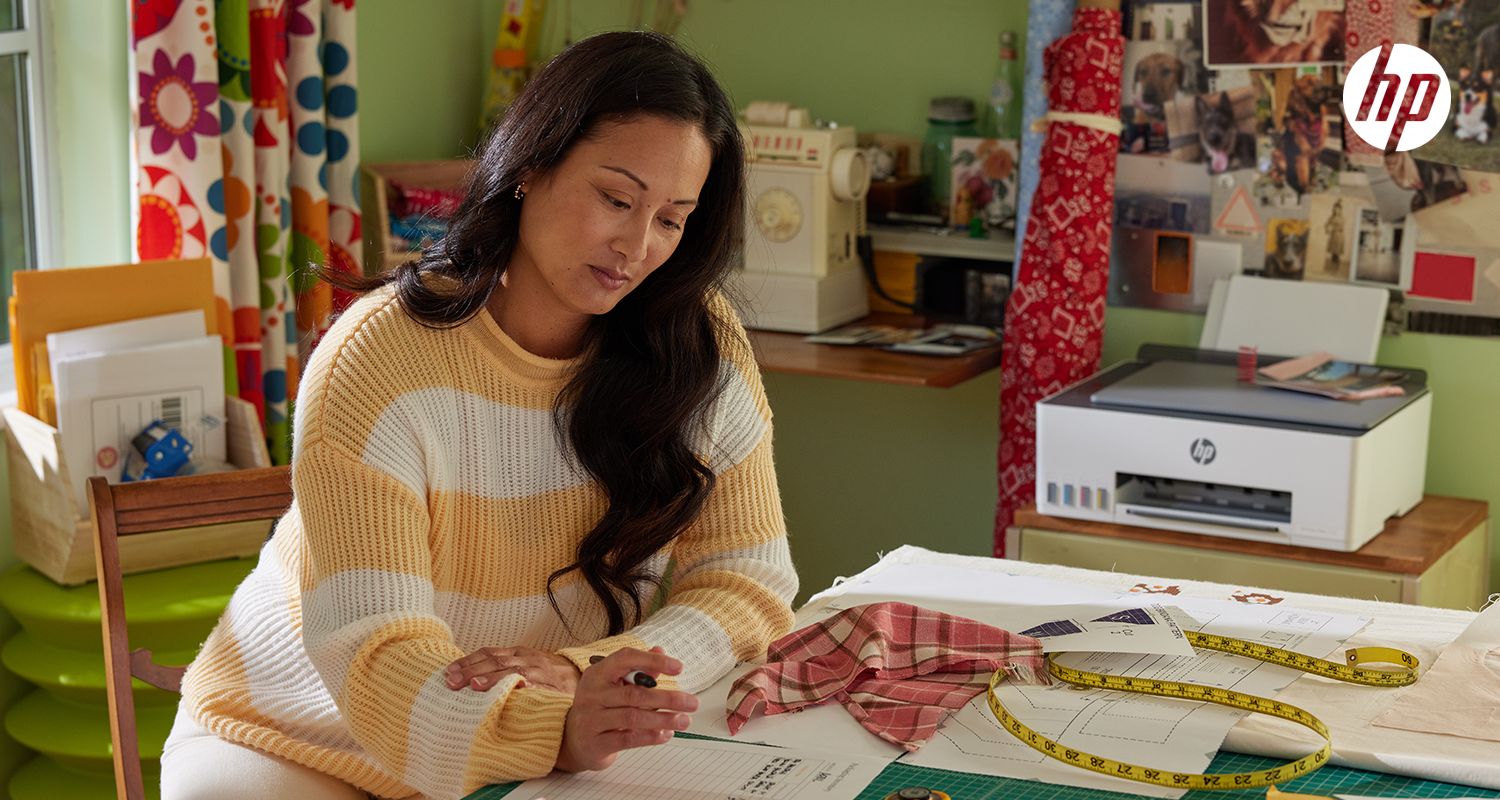 By Jameel Bhima, Product Manager
While printing has been around in some form or another, in this day and age, consumers can choose between laser printers, which make use of toner, and inkjet printers, which employ dye-based ink.
Inkjets are the most common type of printer for everyday users who need to print in high-quality colour and on a range of paper types. In the past, inkjet printers always used disposable cartridges, which needed to be changed when they ran out after a number of pages. This made them ideal for low-to-mid-volume print jobs.
However, a new type of inkjet printer has surfaced in recent years - the ink tank printer, or a continuous ink supply system (CISS) printer, which comes with a wide range of advantages that no other printer type offers.
But what is the difference between an ink tank printer and an ink cartridge printer? According to HP, both are types of inkjet printers. At first glance, they are practically the same, with the only notable and immediate difference being that one uses disposable ink cartridges, and the other uses refillable ink tanks.
Covered in this article
Factoring in the true cost of printing
An inexpensive option
Real value for money
Exceeding capabilities
HP's Smart App
An unbeatable warranty

Factoring in the true cost of printing
Today's users, when looking for a printer that is suitable for a home and a small business, particularly given the hybrid way we have been working for the last couple of years, are duplicating their devices in their work and home environments to cover both business and their personal printing requirements.
For business use, any printer needs to tick the boxes in terms of the functionality they need, be that print, copy, scan, or fax. Additionally, one needs take into account connectivity factors such as Ethernet or wireless features.
Next, they will need to consider how much they're going to be printing, which is where the value of an ink tank printer really reveals itself because everybody knows that when purchasing a printer, it's not a once-off cost.
The future running costs will have an impact on the choice they make. They need to factor in how much the cartridges cost, how long they last, and how much they'll be printing in colour versus black only - and only then will they know its true affordability.
An ink tank printer offers the peace of mind of having a high yield, without having to constantly worry about whether the cartridge will last for the print run, and how much it's going to cost.
However, the initial cost of an ink tank printer might be slightly higher, but users save in the long run, particularly those users who need to print a lot of pages in colour, and want to do this in the most cost-effective way.

An inexpensive option
To better understand how they differ, let's take a quick look at both types of printers.
Ink cartridge printers have been one of the top choices for home and small office settings for many years now.
They make use of small containers, or cartridges, filled with ink.
Black ink comes in a single cartridge, while colour ink can come in three different cartridges (cyan, magenta, and yellow) or a single, tricolour cartridge.
These are more than just plastic cubes filled with ink, they house a small microchip that communicates with the printer's processor.
This helps the printer tell the cartridge when and how to release ink, while the microchip controls the print head and disperses the appropriate amount onto the page.
It also tells the printer how much ink is left in the cartridge.
Ink cartridge printers are powerful, versatile, and can print high-quality black-and-white and colour images on a wide variety of print mediums.
They have become particularly inexpensive in recent years, and are ideal for a variety of common settings such as home, small and mid-sized offices.
A print cartridge can normally print between 300 to 400 pages before it needs to be replaced.
Real value for money
For users who are looking for real value for money, however, ink tank printers offer one highly compelling benefit, and that is value for money. In addition:
As their name suggests, ink tank printers make use of built-in ink reservoirs, instead of disposable cartridges, to feed ink to the print head.
The reservoirs are refillable with ink from a bottle.
Ink tanks can hold a lot more ink than a cartridge can, and they can be easily refilled as needed.
Moreover, a single bottle contains enough ink to print thousands of pages, so users need to buy them far less frequently.
When users need to purchase refills, they only have to purchase the specific ink needed, be it black, cyan, magenta, or yellow.
Ink tank printers are better for the environment too, as plastic ink cartridges are no longer tossed in the trash.
Ink tank printers also offer comparable features to ink cartridge printers.
They provide high-quality prints on a variety of different mediums.
Ink tank printers are just as fast, if not faster, than standard ink cartridge machines.
Exceeding capabilities
And, since many tank printers are business-class printers, many even exceed the capabilities of ink cartridge printers.
That said, a user who doesn't print off hundreds or thousands of pages every month, might well be better off with a cartridge printer. They are easier to maintain and can sit for long periods of time without being used.
On the other hand, tank printers require a little more care and regular maintenance and need to be used frequently to prevent the reservoirs from clogging or drying out. This is why they are perfect for mid-to-large businesses, schools, libraries, and homes with a higher monthly print volume.

HP's Smart App
Over and above this clear value proposition, as the leader in printers across the board, HP developed its HP Smart App which is freely downloadable, and can be used on a notebook, desktop, or smartphone.
The app enables users to easily set up their printers, guiding them through the paper aligning process, test pages and more. And over and above being able to set up their printer on the Smart App, users can also print directly from their phone if they have the app installed. They don't need to be sitting at their desks, which is an extremely useful feature in today's remote and hybrid working world.
In addition, users can scan from their phones, check their ink levels, check if their printer is online, and access the services and support they need. They can do almost everything from the app, HP's app is one of the best and easiest apps to use.

An unbeatable warranty
Finally, HP offers an unbeatable warranty on its ink tank printers, to give consumers full peace of mind. They come with a standard warranty, but the company offers an additional two-year warranty if the user registers the product within a certain timeframe after purchase.
In this way, the one-year warranty can be extended to three years at no extra cost, provided the customer visits this link and registers their device by using the serial number, invoice, and more.
Regardless of whether your customers print infrequently and are looking for a tried-and-true cartridge printer, or they need a tank printer for high-volume print jobs, HP and Tarsus Distribution have you covered.
HP has been at the vanguard of printer innovation since the invention of the world's first inkjet printer, and continues that legacy today by offering the highest-quality printers on the market.