When you're shopping for a new printer, whether it's for your office or your house, you will typically come across two type: laser and inkjet. As a metro-Atlanta based copier/printer dealer, we aim to use our industry expertise to educate our audience so they can make decisions that best benefit their business.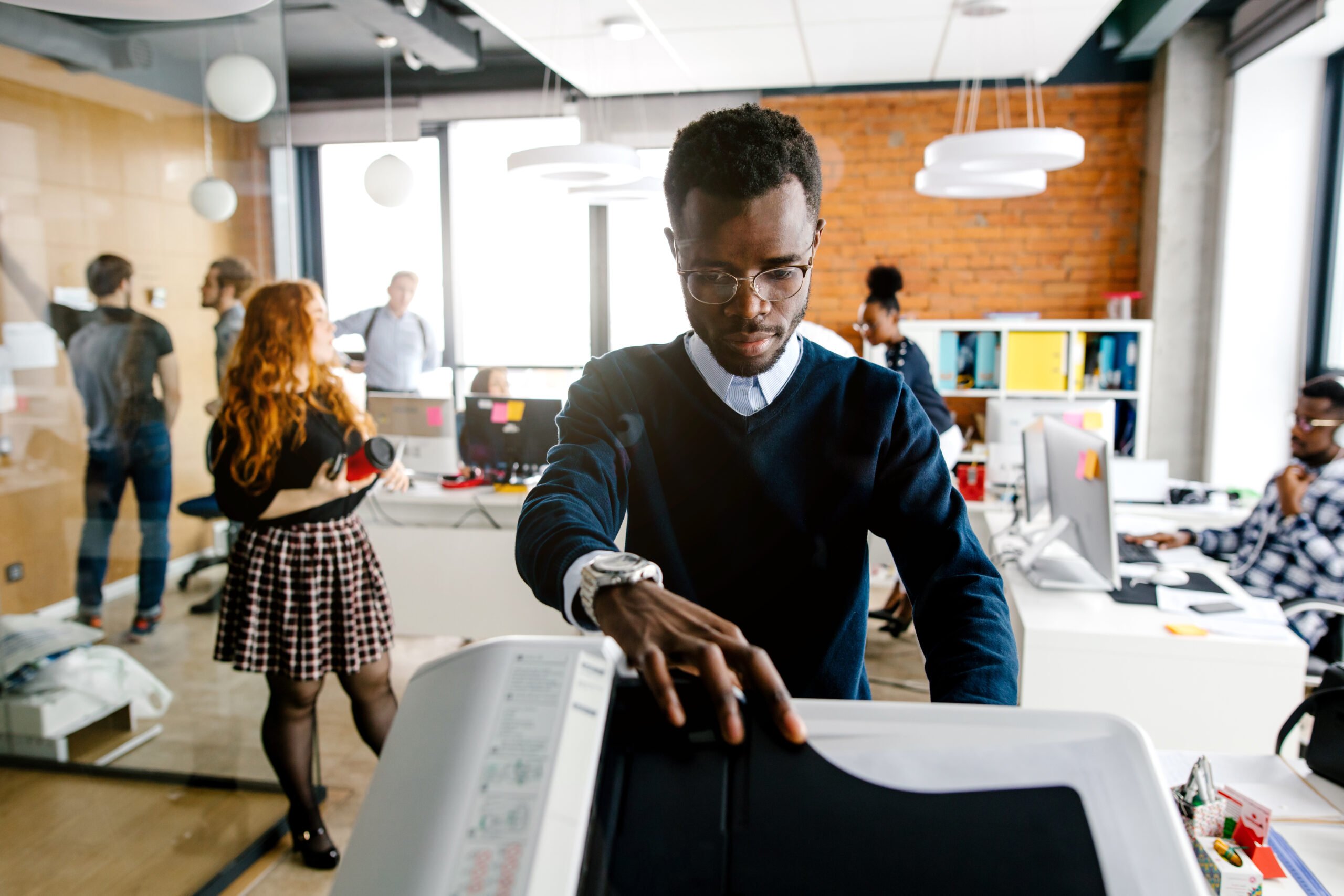 Covered In This Article
What Is Inkjet Printing?
What Is Laser Printing?
What Is Digital Printing?
What Is The Difference Between Ink And Toner?
When Should I Replace A Toner Cartridge?
What Print Solutions Does Tarsus Distribution Offer?
What Is Inkjet Printing?

An inkjet printer is a popular choice for home printing needs. They create images by precisely spraying thousands of tiny ink droplets onto paper, similar to how TV and computer screens render images through clusters of thousands of pixels.
Ink cartridges are usually sold in yellow, magenta, and cyan colours. Together, these three primary colours can be mixed by the printer to form whatever colours are necessary for the print job.
As the paper is fed through a set of rollers, a piece called the print head moves back and forth, precisely spraying the ink. Though this technique is much simpler than laser printers, it can more easily lead to smudging.
What Is Laser Printing?

A laser printer is a popular type of personal computer printer that uses a non-impact (keys don't strike the paper), photocopier technology. When a document is sent to the printer, a laser beam "draws" the document on a selenium-coated drum using electrical charges. After the drum is charged, it is rolled in toner, a dry powder type of ink. The toner adheres to the charged image on the drum. The toner is transferred onto a piece of paper and fused to the paper with heat and pressure. After the document is printed, the electrical charge is removed from the drum and the excess toner is collected. Most laser printers print only in monochrome. A colour laser printer is up to 10 times more expensive than a monochrome laser printer.
What Is Digital Printing?

Digital printing is a modern type of printing. It involves the use of digital files for transferring the image to be printed. Unlike other forms of printing, there is no need to use a printing plate. You can transfer images to the printer through files like PDF.
There are different techniques used in digital printing. Two of the most common techniques are inkjet printing and laser printing. In inkjet printing, ink is directly propelled onto the surface of the substrate. On the other hand, in laser printing, a high-speed laser is used to transfer ink (also called toner) onto the heated surface of the substrate. The heat helps the ink fuse into place.
Digital printing has a quicker turnaround time because no time is wasted in replacing printing plates. It is also cost-effective as compared to the other types of printing. It is preferred for small jobs. Digital printing is popularly used in homes and offices to fulfill day-to-day printing needs. Posters, newsletters, personal documents, and labels are common examples of digital printing.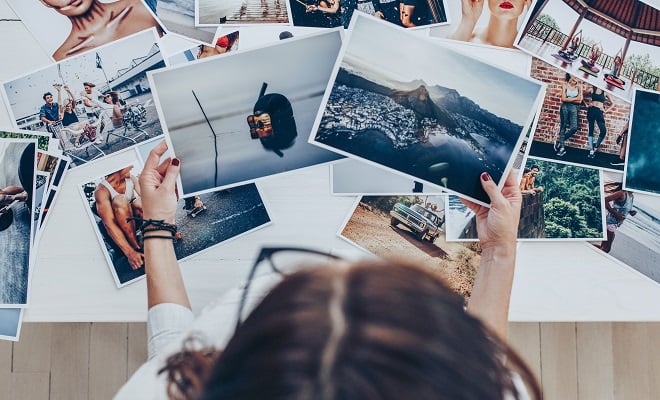 What Is The Difference Between Ink And Toner?

The ink inside an ink cartridge can be either dye-based or pigment-based, depending on which cartridge you have. Most inkjet printers on the market traditionally include dye-based inks. They are more economical than pigment-based ink cartridges and are appreciated for their ability to produce vibrant, true-to-life colour prints and photos. Dye-based inks are not waterproof and can be susceptible to smudging, with many prints tending to fade after 25 years. Pigment-based ink offers a crisper finish and a quicker dry-time than dye-based ink. It is valued by professional photographers and graphic designers for its ability to print archival-quality images and text. Pigment ink also tends to resist water and UV light better than dye-based ink and is able to resist fading for up to 200 years.
Toner is a dry powdery substance that won't stain like ink cartridges, but it can get messy if handled improperly. Monochrome laser printers print with just a black toner cartridge. Color laser printers use four separate black, cyan, magenta, and yellow toner cartridges to produce a print. The drum unit is another very important term you should also be familiar with, because, without it, you won't be able to print! The drum works with the toner cartridge to fuse the toner powder to paper. A drum unit can be built into the toner cartridge or sold separately as a single unit, depending on the consumable requirements of your printer. Toner cartridges with a built-in drum unit are generally more expensive than a single toner cartridge but most consumers find them more convenient because you never have to worry about replacing the drum. Every time you buy a new toner, you are essentially replacing the drum. Separate drum units can typically be replaced after the use of 3-4 toners.
When Should I Replace A Toner Cartridge?

Knowing how long printer toner will last in your business depends entirely on how often you print and in what sort of quantity.
A range of other factors will affect how long your toner lasts too, the most obvious of which is the print quantity in your business. If your business relies on regularly printed reports and other documents, you can expect toner to only last a couple of weeks. However, if printing is only used minimally in your business because you use digital platforms for collaboration or reporting, your toner will last much longer.
When you need to replace your cartridges depends on how important print quality is in your business. If you need high-quality prints that are suitable for clients or customers, you'll want to replace your cartridges as soon as you notice they're running low. This will avoid the fading, discoloured, or streaky prints that are typical of the end of the cartridge.
If you can get by without perfectly accurate prints, you can basically continue until the text becomes illegible. It's a good idea to have printer toner on hand if you're planning on doing this, to avoid completely running out when you need to print.
What Print Solutions Does Tarsus Distribution Offer?

Tarsus Distribution has been supplying both consumer and enterprise print solutions for many years. Working closely with key partners, Tarsus Distribution identifies the print demands of each group as they evolve and supplies a range of high-quality and cost-effective printers that best meet their needs. Due to the way the working environment has shifted, so too has the type of printing solution.
With the world shifting to a hybrid homework environment, the use of print technology has changed. Midrange printers are on the increase following the notion of better is best. More functionality and better quality trump the less expensive printers that could, in the past, have sufficed for the remote worker.
Home printers are no longer for homework but for the office. Even with a direct shift to digital, printing will always be needed, it is just a question of how the printer is used.