Data is the foundation of making cars go faster.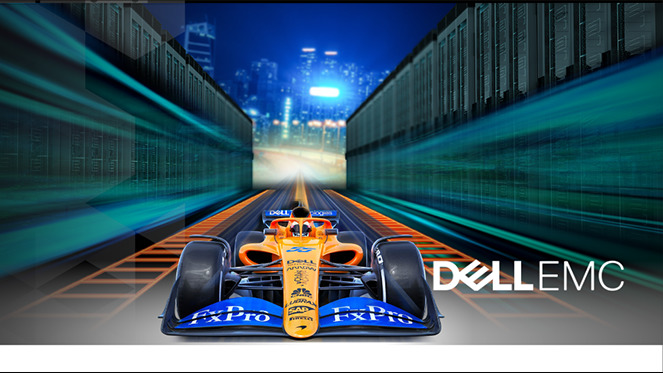 Imagine a typical South African sitting in his lounge, a beer in one hand and his other hand in a packet of chips. He is sitting in front of his big-screen TV watching the Sunday Formula One. He is rooting for his favourite team and driver to win, but, ten laps into the race the car loses its grip, the driver is battling to bring it back under his control. But it is too far gone and the car goes flying off the track at 260km/h, straight into a barricade. Effectively, the driver experiences a deceleration force of around 26Gs, or 26 times his own body weight. These forces are enough to break bones as if they are fragile twigs and turn metal into tinfoil.
Our spectator is upset because his favourite is out of the race and so switches off the TV or changes to another channel. However what of the driver? Besides the team losing millions of Dollars, how does the driver feel? Amazingly he climbs out of the car unscathed and lives to fight and drive another day. The point of this? The fact that so much R&D has gone into making the car as safe as possible. This R&D comes from analysing terabytes of data derived from the technology working in the background.
Some think of the sport as rather foolish as these drivers put themselves in harm's way whenever they climb into the car. However, Formula One is the perfect example where man, machine and technology come together in perfect harmony to create the perfect data-driven platform.
Covered In This Article:
Data And The man
Data On The Race Track
Optimisation and consolidation

Data & The Man
It is no easy job. Formula One drivers are amongst the fittest athletes in the world. Think about it. Their bodies have to be immensely strong in order to be able to overcome G forces - some in excess of 4Gs. That means their legs and arms have to be able to move freely while weighing four times more than they normally weigh. Added to this, they have to manoeuvre a car in excess of 300km/h. They also have to know when and how to breathe. They are so fit that their resting heart rate is around 40 to 50 beats per minute – the average human being is around 70 beats.
When they roll up to the starting grid, their heart rates climb up to 185 beats, sometimes more as it is fueled by adrenaline. This averages around three beats every second and goes on for periods of up to two hours.
In addition to the physical extremes the driver's experience, they also have to be mentally prepared. They need to know the track by heart - memorising each and every corner. A little too fast through one corner could result in sliding out. A little too slow results in not enough downward force to keep the car on the track and the tyres from cooling off which could cause a potential accident.
The machine:
The car is no ordinary car. Besides it astronomical price tag, it is so finely tuned that even the slightest slip on the clutch will result in a stall – and there are no keys to quickly restart it. Watch Top Gear's Richard Hammond try and drive a Formula One car here.
Furthermore, tyres are kept at an optimal temperature which is needed to provide maximum grip. Aerodynamics also play a huge role in designing a car. These are just a few of the considerations that go into the ultimate car design.
The technology:
This is where IT plays an important role and in the case of the McLaren Group, Dell EMC.
When one thinks of McLaren the first thing that comes to mind is exceptionally fast cars. However, in order to get these cars to their optimal performance, data centres, hardware and software need to be optimal too. One could go as far as saying that data generated by the entire McLaren Group is the real fuel here. Performance is everything for the McLaren Group. This includes McLaren Automotive, its sports car business, McLaren Applied Technologies which is a technology and innovation business, and the McLaren Formula One team.
The group relies on McLaren IT to support the growth and speed of innovation across its businesses. This is needed to deliver high-performance data centre technologies to power critical business applications used by thousands of its global employees. For example, the faster the company's Formula One racing team can design and engineer car components, the faster it can deliver updated specifications on race days. "We needed to find performance gains within our server and storage infrastructure environments because every small improvement we can pull from the IT resources system directly transfers into optimised design and engineering," says Paul Brimacombe, head of enterprise architecture at the McLaren Technology Group.
"We decided to turn to Dell EMC with their expertise in digital transformation, and the first step in the company's IT transformation journey was to move towards high-performance hybrid cloud infrastructure. This includes a modern, agile, automated, performance and highly available set of data centre services, using Dell EMC compute, storage, and infrastructure management software," says Brimacombe. By adopting a data-driven and engineering approach, McLaren was able to make decisions and deliver upgrade recommendations within days instead of weeks. In addition, with cloud and edge computing now available to McLaren, analysts are able to offer the right information and data to its 4 000 plus workforce spread out across the world.
Furthermore, with Dell EMC OpenManage Essentials, which is the systems management console, the organisation has simplified and automated the data management of its 800 servers, making time for employees to focus on more strategic tasks.
"In addition to our two main data centres, each weekend the F1 team has to get computers and communication set up on the race track. We are not talking about something as simple as one or two notebooks that are capable of sending emails and giving us lap times and positions. We are talking about actual portable data centres that not only communicate with our cars and drivers but relay data to our headquarters in a timely manner. In the past, this was quite a mission. The computers took their time relaying information to decision-makers, the result being that we couldn't make the correct decisions on time," continues Brimacombe.
But that has also undergone a drastic change. With Dell EMC's hyperconvergence implementation we are able to set up, get connected and communicate with employees around the world. Each staff member is able to analyse data in real-time and offer insights on things such as fuel mixtures, tyre pressure and track conditions. "Effectively, we have a reliable, easy to use and fast data centre on the side of the track. At the end of a race weekend data is automatically sent to our central data centres for further analysis to improve our next race results," he says.
This is just the beginning of the partnership. Dell EMC is constantly looking for ways to improve McLaren's day-to-day operations in the way of upgrading support for design and manufacturing, trackside operations, telemetry, safety-critical ecosystems, storage, e-sports and simulation, fan engagement and guest experiences.
Data On The Race Track
Dell's technology can also play a pivotal role on the race track.
McLaren must ensure that telemetry data can be accessed easily and quickly. Data is the DNA of making the cars go faster. There are around 300 sensors on a Formula One car - essentially making it one of the fastest Internet of Things (IoT) platforms on the planet - and around 100 gigabytes of data get collected on each car during a race weekend. That data needs to be accessed in real-time by the engineers, both trackside and in mission control, in order to make crucial decisions about the car such as when to make a tyre change. McLaren can more easily use data to increase the speed of the cars using its new Dell EMC supported environment.
"At the trackside, it's important that we have our telemetry data coming in at maximum speed, because we can see things like a gear change in the data before it's actually heard on the track," Brimacombe says. "We use machine learning and analytics to dig into that data and optimise the performance of every component in the car, to get the best racing results possible. This data is also a valuable tool in designing future cars. The Dell EMC PowerEdge servers give us the ability to rapidly access and analyse data on our cars."
Optimisation & Consolidation
As with most modern companies these days, McLaren needed to consolidate and optimise its data centres. This meant the reduction of the number of servers and storage systems it used, basically saving money in terms of administration, and of course lowering its environmental impact.
With Dell EMC's help and through the implementation of a virtualization server environment, McLaren has consolidated its data centre footprint, moving from hundreds of physical servers to just four-blade chassis running high availability and high-performance processors and memory banks. McLaren can now run workloads such as virtualised desktops, GPU-intensive workloads and simulation workloads within the server estate.
From an operational level, this means they have less downtime in the business and can operate at the fast level that they need to. Using Dell EMC technologies McClaren has the ability to be the leader in Formula One on and off the track.
"Dell EMC technologies gives us a one-stop-shop across the entire IT infrastructure landscape. Our data storage needs, storage media, data security and compliance needs are all top of the range. Added to this, our IT operating costs have been reduced," Brimacombe boasts.
"Whether it is real-time data capture from sensors on a car, edge computing, the core computing that sits in the data centres, or the distribution of that data securely, Dell EMC is involved. We are never more than a metre away from a piece of Dell EMC technologies hardware," Brimacombe concludes.
"We can access and analyse data on our cars faster because of the Dell EMC PowerEdge servers we have. The faster we get the data, the faster we can design and engineer components and deliver changes trackside to optimise the cars to get the best racing results."