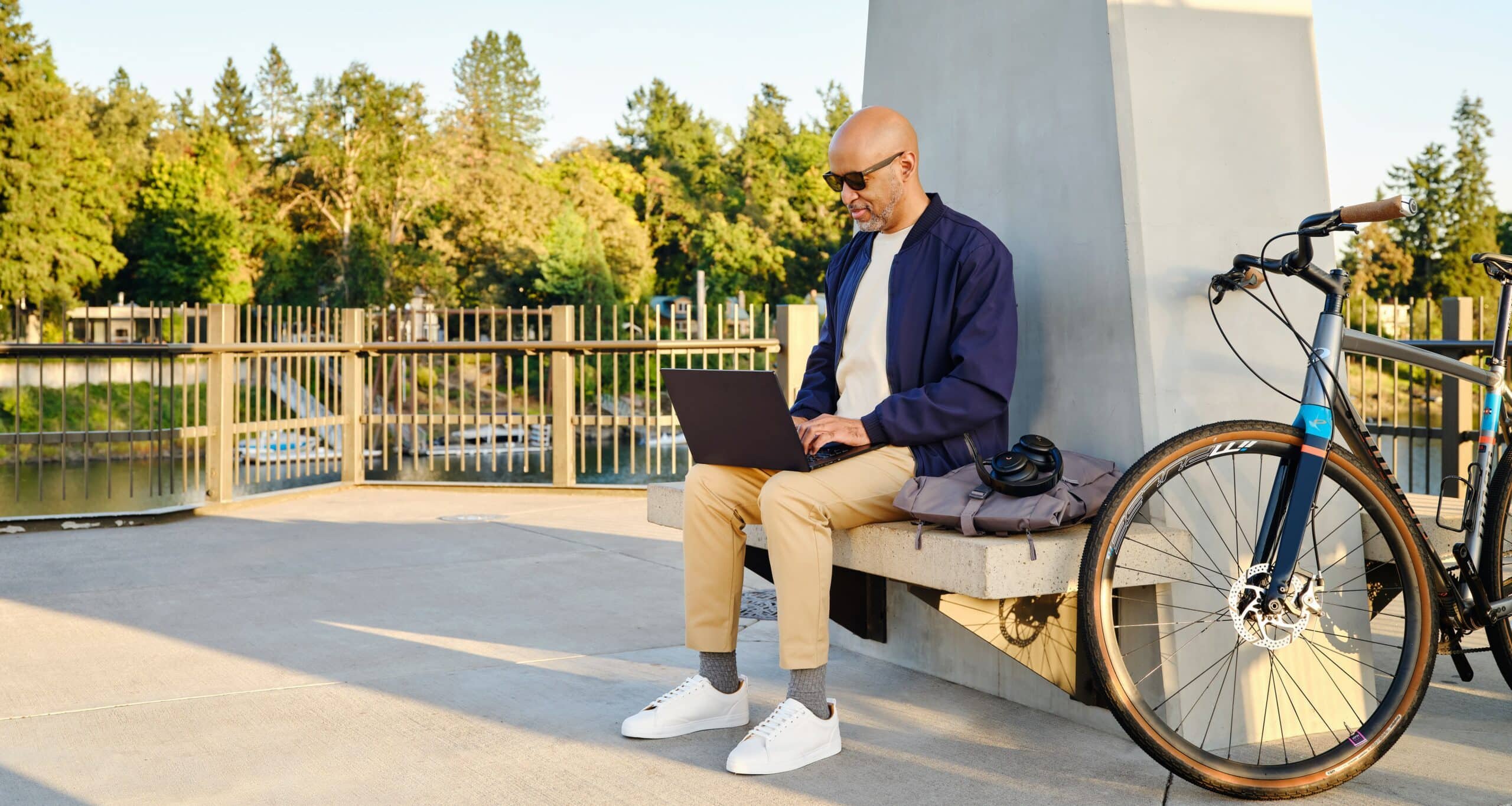 The Internet of Things, or IoT, refers to the billions of devices and sensors across the globe that are now connected to the internet, and to each other, all collecting and sharing data.
And the IoT is growing exponentially, as the arrival of inexpensive computer chips, together with the ubiquity of wireless networks, has made it possible to turn pretty much anything into a part of the IoT. To put this in perspective, Statista forecasts that the number of IoT devices will almost triple from 9.7 billion in 2020 to more than 29 billion in 2030.
The applications are almost endless, and the IoT is made up of almost every type of device - smartphones, cars, refrigerators, watches and other wearables, smart fire alarms, smart security systems, baby monitors, door locks, bicycles, medical sensors, and fitness trackers, are only a few examples of the IoT products that we see today.
Covered in this article
Enabling digital intelligence
The diversity of connected devices
Moving closer to the edge
Choosing the right IoT processor
12th Gen Intel Core Processor for IoT
Key features
The stats speak for themselves

Enabling digital intelligence
Connecting all these different 'things' and adding sensors and the ability to communicate with them, is infusing a level of digital intelligence into devices that would otherwise be inanimate.
Today, these devices are able to communicate real-time data without any intervention needed from people. The IoT is making the world around us more responsive and cleverer and is seeing the lines between the digital and physical universes blur.
Although form factors, connectivity, functionality, as well as a host of other factors, may differ from one IoT object to another, each and every connected device needs to have a processor.
But all processors are not created equally, and their speed and performance can vary widely. This means that businesses need to make a number of clever decisions when choosing one.

The diversity of connected devices
In essence, the processor is the core of a semiconductor. It does all the intricate calculations, and it runs the programs. All complete IoT systems are the same in that they require the integration of four components, namely sensors and devices, connectivity, a processor, and a user interface.
Take a sensor in a thermostat, for example. While it might collect data on the temperature, this data cannot go straight to a communications chip. The processor is tasked with taking this data, wrapping it up, and sending it to the chip that controls communications.
However, IoT processor is not the same as a system on a chip, which is made up of a radio chip, memory, processor, and connectivity all packaged together in a single piece of silicon. There's a lot more variation with IoT devices - a wearable will need infinitely less processing power than an IoT-enabled industrial environment, for instance.
And because many of these devices need to be small and cost-effective, there are limitations in terms of size, memory, energy consumption, as well as performance.

Moving closer to the edge
As the connected world of IoT evolves, IoT apps are processing data daily, hourly, or in response to external factors that trigger their sensors into motion. The new intelligent edge we see today is benefiting IoT by moving computing processes closer to these devices, lowering network traffic and latency, and enabling actionable insights in real-time.
At the same time, device engineers and original equipment manufacturers (OEMs) are designing their devices while trying to balance a variety of requirements, such as new form factors, different operating environments, power efficiency, and tightening budgets, all while making these devices reasonably priced.
In certain instances, this means they need to choose a powerful IoT processor with highly advanced capabilities, and in others, a simpler yet more specialised processor is what is needed.

Choosing the right IoT processor
As OEMs and device architects begin designing their IoT devices, here are a few key elements they need to consider:
What type of Internet backhaul, for example, 4G, 5G, Ethernet, or satellite transmission, will the device need?
What type of connectivity is required, will it be Cellular, Wi-Fi, Bluetooth, or LTE?
Will the device have to use a battery, or will there be a power source on hand to support hardwiring?
What video resolution, frame rate, and codec capabilities are required?
Which embedded operating system is required, iOS, Windows, Linux or Android?
Finally, artificial intelligence (AI) technologies, and deep learning systems, have always been the domain of large-scale cloud servers, that have access to high compute and power resources. The traditional approach to provide AI processing to data collected by edge devices involves sending samples to the cloud, at the cost of latency, communication, connectivity, and privacy concerns.
As a result, recent years have seen a growing interest in enabling AI-aided inference on edge devices by leveraging their communication capabilities to establish collaborative inference. This means the OEM also needs to ask whether or not the device will depend on cloud services for heavy inference processing.

12th Gen Intel Core Processor for IoT
To enable rich visual experiences across a variety of clients, and to mix crucial workloads on a single edge platform, Intel's 12th Gen Intel Core processors empower customers around the world to take the biggest step toward creating a software-defined, IoT world at the edge.
To help resolve IoT processing challenges 12th Gen Intel Core processors offer increased core count and performance to retail, manufacturing, healthcare, and other customers in every industry.
Code-named Alder Lake S-series and H-series, are Intel's first family of processors enhanced for the edge-to-feature performance hybrid architecture that combines Performance-cores and Efficient-cores with Intel Thread Director.
These processors are enhanced to accelerate IoT application innovation, increased core counts, and advanced graphics, media, display, and AI capabilities. They also come in a wide range of price, performance and power.

Key features
This marriage of Intel's new performance hybrid architecture and Intel 7 process technology, enables the 12th Gen Intel Core processor family to deliver key features that set it apart from other solutions available on the market today:
High computing performance and flexibility for heavier, power intensive IoT workloads.
Accelerated AI and deep learning capabilities without the need for any additional hardware.
Embedded use condition reliability.
Enhanced integrated graphics processing units that support both 4K and 8K displays.
Hardware-based security to secure vulnerable IoT devices against attack.
A strong ecosystem and open-source communities to support multiple operating systems, enabling IoT customers to choose the right operating systems for their target applications.
The stats speak for themselves
When put through their paces, 12th Gen Intel Core desktop processors for IoT are up to 1.36 times faster in single-thread performance, and up to 1.35 times faster in multithread performance.
In addition, they are up to 1.94 times faster in graphics performance, and up to 2.81 times faster in GPU image classification inference performance compared to their predecessors.
Designed for IoT use cases with performance hybrid architecture, these processors also contain Intel UHD Graphics 770 driven by Intel Xe architecture that supports display virtualisation and up to four independent displays.
Next, security and manageability features and AI enablement help enhance productivity and fuel future innovation in IoT applications.
The Intel 12th Gen Core IoT processors deliver benefits across a wide variety of industries:
Customers in retail, banking, hospitality and education will be able to boost workload convergence, and drive value from seamless point-of-sale and kiosks to improve interactive display experiences.
Those in industrial manufacturing can take better advantage of industrial PCs, edge servers, advanced controllers, machine vision systems, as well as virtualised control platforms.
Healthcare customers will have the ability to deliver enhanced ultrasound imaging, medical carts, endoscopy, and clinical devices - all at the edge.
Digital safety and security customers will be able to gain more results from AI box analytics, network video recorders and video walls.
To find out more about the unmatched performance of 12th Gen Intel® Core™ Processors and the devices that harness this power, reach out to us today.