Using high-quality uninterruptible power supply (UPS) equipment can help protect your hardware against damage from unexpected power failures or unclean power, especially during a time of uncertainty. Don't let your business be left in the dark, let's guide you through the ins and outs of why investing in a UPS is an optimal option for your business.
South African businesses are no strangers to unannounced power outages and loadshedding implementation. Energy analysts have speculated that South Africa's productive economy loses an estimated R2-billion per day. Integrating a UPS solution into your business is an investment in future growth, ensuring longevity when electrical problems arise. An APC UPS solution for your business will ensure that you continue to thrive, even in the event of power interruptions.

Covered In This Article
What Is An Uninterruptible Power Supply?

What Is An Uninterruptible Power Supply?
An uninterruptible power supply (UPS), also known as a battery backup, provides backup power when your regular power source fails or voltage drops to an unusable level, also known as a brownout. A UPS allows for the safe, orderly shutdown of a computer and connected equipment. The size and design of a UPS determine how long it will supply power to any connected devices. Different UPS topologies provide specific levels of power protection. APC offers standby, line-interactive, and double-conversion UPS solutions to suit your needs.
Advantages Of Using A UPS:
There is no noise of any kind – as opposed to an inverter or generator – and provides automatic power backup instantaneously when the electricity goes out.
They are generally cheaper when compared to generators.
They do not require regular maintenance; the only part is mostly the battery which needs replacement every 3 – 5 years.
A UPS Can Limit Downtime
There when you need it the most, an uninterruptible power supply guarantees your business's continuity in the event of a power outage, it either gives you enough time to shut down your equipment safely or can be tailored to provide run time as long as your business requires. That's why planning and deploying a robust power protection solution is absolutely vital.
Budgeting for electricity, securing adequate supplies of it and finding ways to use less of it are all common topics of conversation among data centres and small businesses alike. No matter the cause of the downtime, a UPS protects against a long list of power failures and problems:
Power failure. When power fails with no warning, during a storm or due to some type of physical problem, there is a big risk of hard shutdown, resulting in a big risk of data loss.
Loadshedding. An intentional power shutdown where electricity delivery is stopped for periods of time over different parts of the distribution region.
Power sag. These happen when there is a short-term reduction in voltage, usually as a result of nearby large load start-up. When sags happen, there is an increased risk of hardware and equipment damage.
Power surge. Often caused by lightning, short-term high voltage surges result in power spikes that lead to hardware damage and loss of data.
Undervoltage. This applies to a reduction in supply voltage that can happen for any given time. It happens when supply networks are overloaded and it can cause problems with the running of computers.
Overvoltage. This applies to an increase in supply voltage over any time period. It happens when there are rapid reductions in power demands and it can lead to hardware damage.
Electrical noise. This type of interference is caused by tools or radio transmitters, leading to harder to find problems.
Frequency variation. Typically found on generator supplies, these cause changes in power supply frequency.
Switching transient. Lasting a very short time, this is caused by instantaneous undervoltage.
Harmonic distortion. This happens when normal, smooth supply waveforms are distorted. It can happen as a result of variable speed drivers and office equipment such as photocopy machines. It can result in overheating, communication problems and overheating.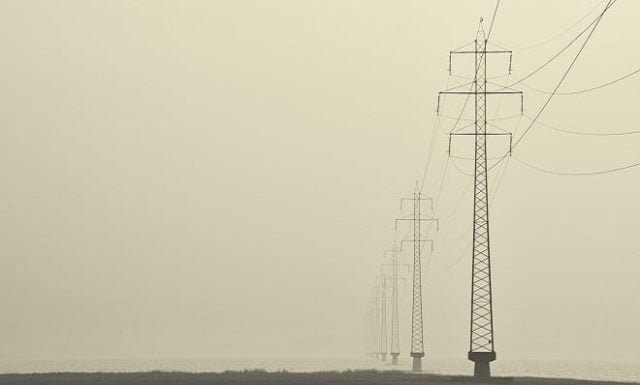 Power Surge Protection
Many household and office items have fallen victim to the unpredictable destroying capabilities of power surges. In order to protect against them, we need to understand what they are. A power surge takes place when the flow of electricity is broken off, then started again, or when something sends electricity flowing back into the system. Surges can range from three or twelve volts when you turn on your kettle to thousands of volts in the form of lightning striking your neighbourhood transformer. The APC Back-UPS battery backup offers guaranteed power and surge protection for Wi-Fi networks, computers, and other electronics in your home or business. UPS models supply battery backup during outages, as well as during unsafe voltage fluctuations and provide protection from damaging surges and spikes. They're available in 'tower' or 'floor' styles, and together with a variety of standard features, they are the perfect choice to protect your data and keep you connected.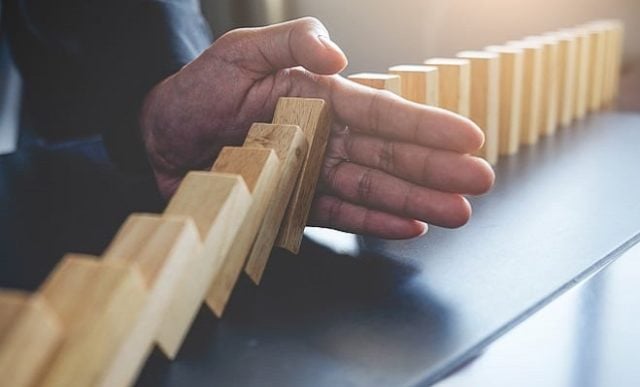 Cutting Down Opportunity Cost
Most South African businesses have experienced a power outage which caused them to lose an entire day of trade. This lost opportunity can cost a business not only income, but can make or break relationships with clients and customers. Adding to the opportunity costs, rolling blackouts have discouraged companies from pledging long-term capital to investment projects, further undermining both growth and employment prospects. This is why it is important that you keep your business out of the dark with an Uninterruptible Power Supply.
Having an APC system in place will curb any downtime. Even when the switch is flipped and the lights go out, an entire network can be kept online by being plugged into a UPS system.
Choosing The Right UPS
With so many varieties of uninterruptible power supply products on the market, it becomes a task and a half to find out which solution would best fit your needs. APC has created an online tool to assist you in finding the UPS system that won't leave you in the dark. The UPS Selector determines the power usage of your equipment by interviewing you about your system and then drawing upon an extensive database of actual power measurements for equipment and peripherals. APC is known for creating several uninterruptible power supply products for data centres and industrial environments alike. Implementing a robust power protection solution takes time and money. To get as much value as possible from that investment, companies should estimate their needs for the next three to five years when comparing UPS options. With that, the APC Easy range comes in one (1Ph) and three-phase (3Ph) varieties and is perfect for small to medium business and home use.
APC Easy UPS 1 Ph BVh
Perfect for handling inconsistent power situations at home or in a small office, the APC Easy UPS 1 Ph BV Series is a versatile UPS. Its multifaceted design has won over the trust of millions of IT professionals around the world. The 1 Ph BV Series is perfect for powering low usage devices such as modems, routers, or VOIP systems. It can also carry heavier loads such as PCs and gaming consoles. Thanks to the valve-regulated lead-acid (VRLA) battery, an APC by Schneider Electric Easy UPS can last you up to three to five years under recommended conditions.
APC Easy UPS Line Interactive
APC Easy UPS 1 Ph Online Rack Mount
Complete with Green Mode/Eco Mode, the APC Easy UPS 1 Ph Online Rack Mount provides basic power protection for unstable power conditions. This model is compatible with generators ensuring clean, uninterrupted power in the event of an extended power outage. The 1 Ph Rack Mount Series is environmentally robust with its conformal coating, boasts a high power factor, and makes use of intelligent battery management technology.
The IT professional's UPS of choice, the APC Easy UPS Line Interactive is a self-functioning powerhouse that kicks in when you need it the most. The unit automatically steps up low voltage and steps down high voltage to levels that are suitable for your equipment. It is a versatile, uninterruptible and smart power supply developed to handle a wide voltage range in regions with inconsistent power conditions with pure sine wave output on battery backup power while also delivering APC's trusted quality.
APC Easy UPS 3 Ph Series
The APC UPS 3 Series is an easy-to-install, easy-to-connect, easy-to-use, and easy-to-service 10-100 kVA 3 phase UPS ideal for small and medium businesses, data centers, and other mission-critical applications. With a 96 per cent efficiency delivery in double conversion mode, this series brings predictability to utility costs. This EcoStruxure™ Ready UPS features a wide operating temperature range and strong overload protection, all in a compact, lightweight and eco-friendly footprint. The Easy UPS 3 Series is the easy choice for your business continuity in the data centre or electrical room.