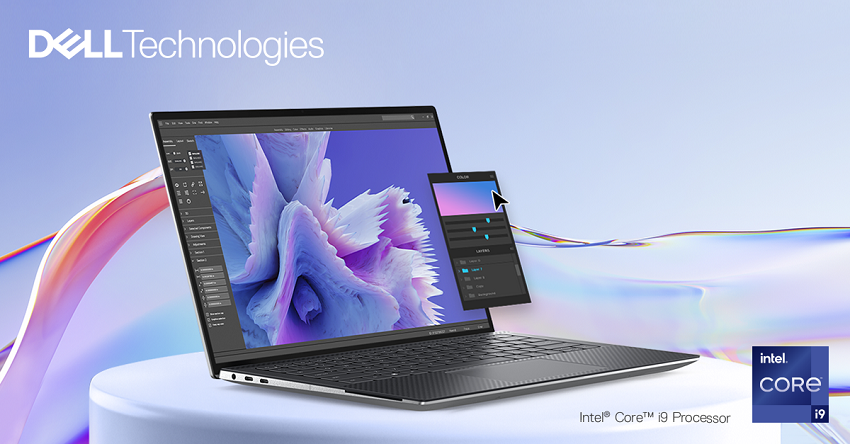 Sustainability is no longer an option in today's competitive corporate market; it is a need. Companies across industries are recognising the importance of incorporating sustainability into their operating frameworks, not only for ethical reasons but also for long-term economic success. Dell Precision workstations are at the vanguard of this transformation, providing a blend of performance, dependability, and sustainability.
Covered in this article
Dell's Commitment to Sustainability
Building Sustainability with Dell Precision Workstations
The Dell Precision Advantage
The Economic Benefits of Sustainable Hardware
Why SMBs Should Choose Dell Precision Workstations
Case Study: Case Study: Dell Workstations Change Sparksight Video Production
An Overview of Dell Precision for Sustainable Growth
Dell's Commitment to Sustainability
Dell is renowned for its commitment to reducing its environmental footprint, and this ethos is evident in its Precision workstations. These high-performance machines are designed to be energy-efficient, reducing both electricity consumption and operational costs.
Material Efficiency: Dell Precision workstations are built with a focus on material efficiency, incorporating recycled plastics and other eco-friendly materials wherever possible.

Energy Efficiency: These workstations come with ENERGY STAR certification, ensuring low energy consumption which is not only good for the planet but also reduces your electricity bill.

Longevity: Designed for durability and long-term use, Dell Precision workstations reduce the need for frequent hardware replacements, thereby minimising waste.
Building Sustainability with Dell Precision Workstations
Dell Precision offers a range of workstations that cater to various business needs, all while keeping sustainability in focus:
Precision Mobile Workstations: Ideal for professionals who require powerful computing on the go. These laptops are built with energy-efficient components and recycled materials.

Precision Tower Workstations: These are perfect for businesses that require high-performance computing. Their design focuses on energy efficiency, contributing to lower electricity costs and a reduced carbon footprint.

Precision Rack Workstations: Best suited for businesses that have centralised their IT resources. These rack workstations are designed for optimal energy efficiency, reducing both operational costs and environmental impact.
The Dell Precision Advantage
Dell Precision workstations are synonymous with high performance and reliability. Here's why they are a smart choice for businesses:
High Performance: Equipped with powerful processors and high-capacity RAM, these workstations are designed for tasks that require extreme computing capabilities.

Customisation: Dell Precision workstations offer a high degree of customisability, allowing businesses to tailor their hardware to specific needs.

Scalability: As your business grows, these workstations can be easily scaled to meet increasing demands, thereby ensuring a long lifecycle.

Optimised Software: Dell Optimizer for Precision enhances application performance, making these workstations ideal for specialised tasks in fields like engineering, data science, and graphic design.
The Economic Benefits of Sustainable Hardware
Opting for sustainable technology is not just an ethical choice but also a sound business decision.
Cost Savings: Energy-efficient hardware can result in significant long-term cost savings.
Brand Image: A commitment to sustainability can enhance your brand's reputation, making it more appealing to a socially conscious consumer base.
Why SMBs Should Choose Dell Precision Workstations
Finding the correct balance between cost and performance can be difficult for small to medium-sized businesses. Dell Precision workstations emerge as an ideal solution to this dilemma, providing enterprise-level performance at a price point that is affordable to small enterprises. These workstations are not only cost-effective but also simple to manage. Businesses can easily manage their hardware resources with user-friendly interfaces and powerful support services, freeing up important time to focus on key operational operations and business growth.

In the digitally connected world, security is a top priority, particularly for smaller organisations that may lack considerable IT resources. Dell Precision workstations include security safeguards that protect your important corporate data. This provides much-needed peace of mind to business owners, allowing them to concentrate on strategic efforts that promote corporate success
Case Study: Case Study: Dell Workstations Change Sparksight Video Production
High-performance computing isn't simply a luxury in the realm of video production; it's a requirement for staying competitive. Sparksight, a major video production company, was presented with the usual dilemma of requiring more powerful and economical computing systems. Their pursuit of speed and innovation led them to Dell Precision workstations, a decision that revolutionised their creative process and established new standards for their deliverables. This case study examines how Sparksight achieved remarkable outcomes by leveraging the unparalleled performance and dependability of Dell Precision workstations.
Situation
Sparksight, a leading video production agency, faced a challenge familiar to many in the creative industry: the need for better professional software tools and more efficient processing power. As they aimed to stay at the forefront of innovative video production, their existing Apple-based hardware and software were becoming bottlenecks in their workflow.
Solution
Sparksight decided to make a transformative switch by replacing their Apple-based setups with Dell tower and mobile workstations. These workstations were equipped with NVIDIA Quadro professional graphics and ran software from Adobe Creative Cloud, including Adobe Premiere Pro and After Effects CC.
Benefits
The impact was immediate and highly beneficial for Sparksight. They experienced a significant reduction in video rendering times, which enabled them to deliver projects faster and more efficiently. This change also provided the team with more flexibility in terms of software capabilities, further enhancing their creative output.
An Overview of Dell Precision for Sustainable Growth
Sustainability is an imperative for businesses in the modern world. Without sacrificing performance or dependability, Dell Precision workstations provide businesses with a tangible method to commit to sustainable practices.

Unlock the potential for long-term business expansion with Dell Precision workstations. Explore Tarsus Distribution's comprehensive range of Dell Precision workstations tailored to meet your business requirements. Contact us now to schedule a consultation.