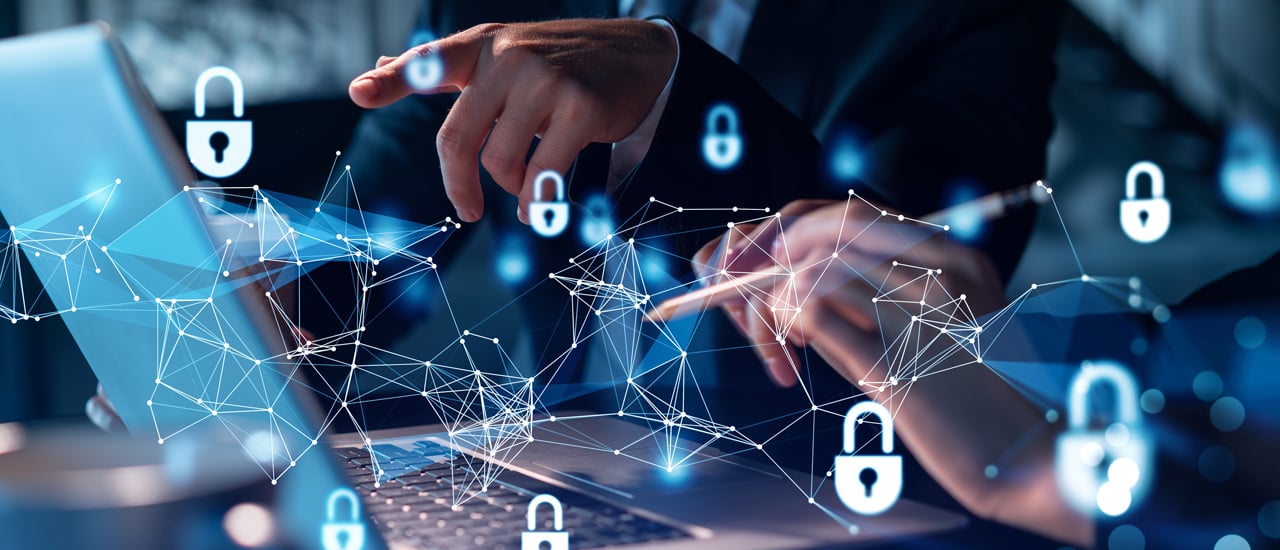 Companies are facing a growing threat of cyberattacks every day, and the quality of their response can mean the difference between success and an utter catastrophe. This is why having a cyber incident response plan is crucial to making sure any organisation is well prepared to respond to and manage an attack on the business rapidly and effectively.
In today's stringent regulatory environment, the impact of a cyberattack on an organisation can be wide-ranging and devastating, which is why a rapid and professional response is key to ensuring that the company can recover and restore its services with the least amount of disruption to operations as possible. However, many entities, particularly those who have not yet experienced a major security breach, have no idea where to begin or what to prioritise when it comes to incident response.
When the business is in danger and needs to respond to an active threat, it is crucial that the time between the initial indicator of compromise and full threat mitigation be as short as humanly possible. As a threat actor navigates through the kill chain, it is a race against the clock to make sure they are blocked from achieving their goals. As the company formulates a strategy for handling breaches, it should bear in mind several key aspects of incident response such as the initial analysis and assessment, a response strategy, containment, and importantly, preventing a future attack.
The first step in dealing with any security event is knowing it's happening, which can be a major challenge for any company without the right tools and skills. Attempting to detect a stealthy adversary with so many possible points to gain a foothold in the system is hard, particularly when no one knows when an attack might take place. In addition, attacks may happen in stages over time, or in rapid succession, meaning many logs and data from multiple applications and servers logs needs to be analysed for any indicators of a breach.
It's also important to remember that any response strategy needs to span both the technical and business aspects of the company, and the incident response team needs to be in place to address the security incident. This will include containing the threat, notifying stakeholders, and keeping all stakeholders abreast of what is happening with the response and mitigation.
Preventing future attacks is also crucial, as breaches can have wide and far-reaching consequences. Here, there is also a real opportunity to learn how and why the company's security measures failed, and how the breach happened. Was it through phishing? Was an admin account compromised? Or were legitimate credentials used to gain access? Security information and event management (SIEM) systems offer forensic analysis and can assist the business to integrate event data from across their environment. This might help the company to establish links between events that lead to insights about the tools, techniques, and procedures that the bad actors employed, as well as any vulnerabilities in the business's systems.
So, what is needed for quick and effective incident response? Tarsus Distribution believes companies need a rapid response solution to help them escape the danger zone as quickly as possible, preferably through a security specialist who has a team of remote incident responders, threat analysts, and threat hunters working around the clock.
With Sophos Rapid Response, onboarding starts within hours, and the majority of customers have their security issues resolved within 48 hours. In addition, the solution promises quick identification and neutralisation of active threats, around-the-clock incident response and monitoring for 45 days, as well as a dedicated point of contact and response lead.
The Sophos Rapid Response team is made up of specialists at stopping active threats in their tracks. It doesn't matter whether it is an infection, compromise, or unauthorised access of company assets that is attempting to slip through the company's security controls, Sophos have seen and stopped it all. The security giant's expert incident response team is part of its Managed Threat Response (Sophos MDR), our 24/7 threat hunting, detection, and response service that proactively searches for, identifies, investigates, and responds to threats on behalf of its clients as part of a fully managed service.
In addition, Sophos Rapid Deployment makes sure of the fastest response possible and is laser-focused on the instant distribution of Sophos MDR agents to discoverable endpoints and servers. Once a replacement strategy that makes use of removal utilities to replace existing products has been developed, a remote team of deployment engineers consults with each Rapid Response customer to initiate a customised plan-of-action, making use of automation tools for mass-deployment across the network.
Moreover, the Sophos team works collaboratively to maximise the company's Sophos MDR agent health status across the network, ensuring best practice configurations to speed up the investigation, and put the company back on a safe and stable footing.
Protect your business against breaches that could cost you a fortune with Sopho's rapid response solution. Talk to us today.