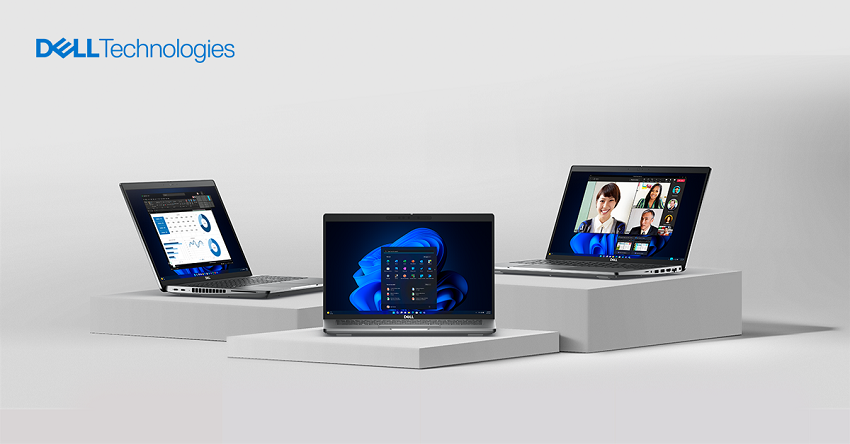 Optimising operations is not only a goal, but a requirement. This necessitates the use of strong, dependable, and high-performance computer technologies. Dell's Precision workstations provide an appealing solution to these requirements, combining cutting-edge technology with superb build quality.
Covered in this article
The Power of Dell Precision Workstations
Spotlight on Dell Precision Models
Advanced Technical Capabilities
Increased Productivity with Dell Precision Workstations
Use-Cases Across Industries
The Power of Dell Precision Workstations
In the computing world, Dell is identified with technological innovation and dependability. For decades, the organisation has been at the forefront of providing reliable computing solutions to a wide range of users, from individual consumers to huge corporations. The Precision series of workstations is unique among Dell's offerings, built to fulfil the most demanding computational and graphical tasks across industries.

Dell Precision workstations provide a customised solution for anyone working in healthcare, engineering, finance, or any other industry that requires high-performance computing. These workstations are designed with the most recent technical advances to provide unrivalled performance, dependability, and scalability. Precision offers a solution for any business need, from single-processor desktops to dual-processor racks.
Spotlight on Dell Precision Models
Choosing the right workstation is critical to meeting your business's specific operational needs. Dell's Precision line-up offers a range of models, each meticulously designed to excel in particular tasks. Here, we delve into the unique features and capabilities of each model to help you make an informed decision.
Dell Precision 7920: This is the flagship model, designed for the most demanding tasks. It's particularly useful for high-end data science, simulations, and complex rendering tasks. The 7920 can host up to two next-generation Intel® Xeon® processors, offering up to 56 cores in a single system. This model also supports a vast range of storage options, from ultra-fast SSDs to high-capacity HDDs, effectively eliminating storage bottlenecks.

Dell Precision 7820: The 7820 is a versatile workstation, designed for businesses that need a balance between power and cost. It's ideal for design studios, video editing, and mid-level data analysis tasks. Like the 7920, it also supports dual Intel Xeon processors and offers an array of graphics card options to suit your needs.

Dell Precision 3930: The 3930 is an entry-level but highly capable rack workstation. While it may not have the raw computational power of its larger siblings, it is perfect for small businesses that require a secure, reliable, and high-performance computing solution in a compact form factor. It can host 8th Gen Intel Core processors and up to NVIDIA Quadro P2000 graphics, making it a robust option for a variety of tasks.
Advanced Technical Capabilities
When it comes to high-performance computing, the devil is in the details. From processing speed to storage options, the technical specifications of a workstation can significantly impact its performance. In this section, we unpack the advanced technical capabilities of Dell Precision workstations that set them apart in the market.
Processing Power: The latest Intel® Xeon® processors offer unparalleled multi-core performance, allowing for incredibly smooth multitasking and high-speed computations.

Graphics: Dell Precision models support an array of NVIDIA and AMD graphics cards, enabling the workstations to handle graphic-intensive applications with ease.

Storage: Storage options range from high-speed SSDs to large-capacity HDDs, ensuring that businesses can customise their storage solutions based on their specific needs.

Cooling Systems: Advanced cooling options ensure that these powerful components can operate at peak efficiency, even under heavy workloads.
Increased Productivity with Dell Precision Workstations
In a business landscape where time is money, efficiency is not just desirable—it's essential. Dell Precision workstations serve as catalysts for productivity, offering a blend of power, reliability, and performance that transforms how businesses operate. Let's explore how these workstations enable companies to achieve more in less time.
These workstations aren't just hardware; they are productivity powerhouses. Their fast processing speeds drastically reduce the time taken to complete tasks, boosting operational efficiency. Advanced graphics capabilities mean that complex design and data visualisation tasks can be performed seamlessly. All of these features are wrapped up in a secure, reliable package, giving businesses the peace of mind to focus on what really matters—growth and innovation.
Use-Cases Across Industries
The mark of a truly versatile workstation is its applicability across various sectors. Dell Precision workstations are not just confined to specific industries; their features and capabilities make them universally useful. In this section, we look at how these workstations are redefining operational efficiency in diverse industries.
The versatility of Dell Precision workstations makes them suitable for a wide range of industries:
Healthcare: These workstations are increasingly used for medical imaging, genetic research, and drug discovery, where the ability to process large datasets quickly is crucial.

Engineering: Engineers use these workstations for simulations, CAD applications, and other design-related tasks, benefiting from the high processing power and graphical capabilities.

Financial Services: In financial modelling and real-time analytics, speed and reliability are of the essence. Dell Precision workstations offer both, making them ideal for this sector.

Media and Entertainment: From video editing to 3D animation, the graphical and computational capabilities of these workstations make them a popular choice in the media industry.
Take the step towards optimising your business operations. Explore the diverse range of Dell Precision workstations designed to meet your specific business needs. Contact Tarsus Distribution today for a personalised consultation and discover how you can transform your operational efficiency.