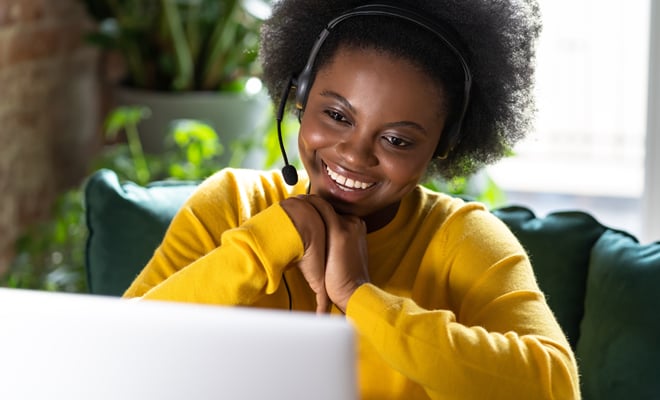 In the aftermath of the global COVID-19 pandemic, hybrid work isn't going anywhere. However, succeeding in a hybrid world needs a trusted advisor that can hook your business up to the right solutions.
Over the last two years, the workplace has undergone the most significant evolution in its history. The mass exodus to working from home that happened practically overnight in response to the COVID-19 pandemic, together with the accelerated pace of digital change, has completely altered the way we work, permanently.
The rise of the hybrid workplace where members of staff work part-time at the office, part-time at home, and on the go, is here to stay, and forward-thinking companies are waking up to the fact that with the right tools, work can happen from anywhere.
And as hybrid workforces become the norm instead of the exception, so are savvy vendors evolving alongside the times to deliver solutions that meet today's hybrid needs, says George Moss, Dell Client Business Unit Manager at Tarsus Distribution, South Africa's leading ICT distributor.
"The shift to remote working has boosted productivity tremendously," adds Moss. "Not only are hours of time saved by avoiding rush hour traffic, but employees also have a better work and life balance, which is critical for mental health, and job satisfaction."
The only downside to remote work, says Moss, is the lack of human interaction, which some employees miss. "However, shifting to a hybrid model will help address this, and give staff members the much-needed face-to-face time with colleagues that helps them feel connected."
However, he issues a caveat: "Moving to a hybrid workforce is a learning curve, as it has never been done on anywhere near the sort of scale we are seeing it happen today. This means businesses need to learn as they go, and this is why having a trusted partner in the form of a distributor, is crucial to success."
According to Moss, having a partner with the deep knowledge and experience, will ensure that workforces have access to all the tools they need to remain productive in a hybrid environment. "This includes devices, applications, software, connectivity, and of course the support needed to transition frictionlessly between a remote office and a physical office."
When it comes to Tarsus' clients, Moss says he always recommends Dell PCs, as they come standard with Absolute Software embedded in the firmware of every machine that leaves the factory. This gives every endpoint a self-healing link to the cloud-based Absolute dashboard, which in turn, enables the tracking, management, and security of your endpoints and all the data on them, even when these devices are off the network."
"Dell PCs also come standard with a warranty that is especially suitable for hybrid workforces. It also offers an on-site repair warranty, in other words, the company will send a technician out to the customer to undertake any repairs that are needed, and you don't have to suffer the inconvenience of sending your machine in. This dramatically lowers repair times and guarantees that workers don't have to ensure too much downtime."
One device which Moss says is particularly suitable for hybrid workforces is the Dell Latitude, which comes standard with ProSupport. This support is offered on an around-the-clock basis, and onsite support will happen the next business day. In addition, ProSupport Plus, which customers can upgrade to at point of sale, also offers accidental handling damage cover, which is crucial in any hybrid environment, as not only is the machine used on the move, but also in home environments where inevitably more accidents are likely to happen."
Moss says ProSupport also helps companies avoid the business costs associated with having a staff member stuck without a PC for several weeks but offers the ability to get on-site service wherever the user is, meaning the employer is not limited to a specific geographical zone and can hire the best people, irrespective of where they live.
For users with power-hungry workloads, Dell has machines designed specifically for those who need far more processing power, such as graphic designers. These machines come with the Dell Precision Optimiser built-in, which in essence is an automated performance tuning, utilisation monitoring, and system update solution that automatically tunes workstations to run applications at the fastest speeds possible, enhancing productivity.
This, Moss adds, is perfect for users who need a powerful machine to do their job effectively, as they can now optimise their device with ease, even when working from their home.
"One more crucial aspect of hybrid work is the need for devices to offer a combination of extreme portability and maximum performance. In today's data-intensive digital world, no sacrifice between performance and mobility is feasible, and devices that are both powerful, and lightweight are key."
Again, Moss says this is where Dell excels at striking the balance between weight, performance, and power. "The Latitude 7000 and 9000 series, and the XPS 13, all bring tremendous power in a slim, light-weight device that is pleasing to the eye. And although these models are slightly more expensive, there's no doubt that you get what you pay for."
He says the last question that needs to be raised in terms of hybrid devices, is sustainability. "We all want to support sustainable operations, and reduce our carbon footprint, and Dell does this by utilising recycled plastics, including ocean plastics, in both the devices and their packaging."
In ending, Moss says as hybrid work environments become the new reality, so organisations that wish to benefit from these environments will need a trusted partner to help them select the devices that most suit their specific needs. "This includes devices that are greener and more sustainable, which offer the best support and service, and come with a comprehensive warranty. There's no doubt that Tarsus Distribution is ideally situated to act as the conduit between the leading IT hardware vendors - such as Dell - and the end-customer, by giving its resellers the advice, skills and capabilities they need to implement the perfect hybrid solution tailored with each individual customer in mind."