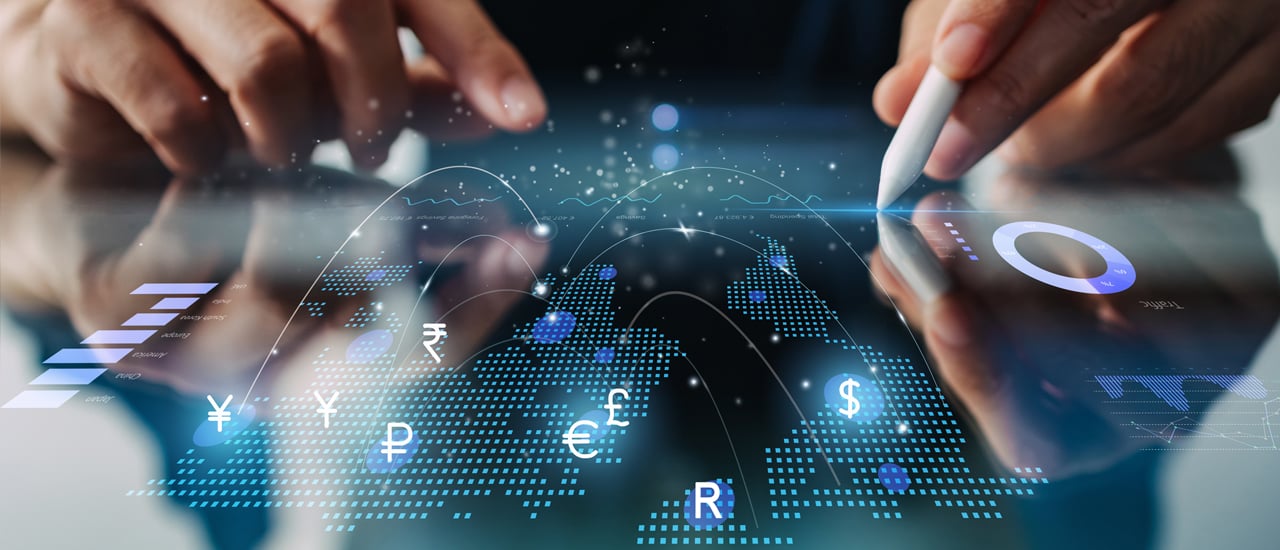 By Tarsus Distribution
Financial services is a booming industry, made up of the widest range of entities, from behemoth incumbents to nimble startups, and everything in-between.
However, as the landscape evolves, any financial services entity wanting to stay relevant and ahead of the curve, needs to embrace digital transformation and become more tech-savvy.
Covered in this article
Investing in digital
Building the right culture
Key emerging trends
Distributed ledger technology
Even bigger data
Cloud and mobile
Becoming digital champions

Investing in digital
So why should financial services firms invest in digital transformation? For one, it enables them to improve their customer experience (CX), and excellent CX is the foundation for customer retention. Moreover, it is key to the sustained growth of any organisation.
It also streamlines operations and lowers costs. Due to automation, workflows are streamlined, and everything operates more quickly and efficiently, ultimately improving the way the entity conducts business.
In terms of lowering costs, streamlining operations and introducing speed and agility dramatically cuts the expense of a wide range of internal and external processes, and it enables teams to be more effective and efficient.
More than saving money, it can help businesses generate more revenue too. The digital transformation in financial services organisations forces them to evolve their business models to adapt to the realities of today's markets. By harnessing the power of new technologies, improving their CX, and optimising their business operations, they can unlock new sales opportunities.

Building the right culture
Another important benefit of digital transformation is the culture of innovation and creativity that it fosters. Digital transformation infuses these into every aspect of the business, which leads to significant organisational change.
Innovative technology solutions can also be leveraged to improve the user experience within the business, leading to better staff retention, as well as the ability to attract top talent, which is in short supply.
However, a change in culture can't happen overnight, and business leaders must foster an environment where it is easy to embrace these initiatives on an ongoing basis. With the right human engagement and the right digital tools, any organisation can push itself ahead of the pack.

Key emerging trends
So, what are the digital transformation trends that are changing the face of the financial services industry?
Firstly, artificial intelligence (AI) and machine learning (ML) are transforming every aspect of the financial industry landscape. These tools make it far easier to manage know-your-customer (KYC) and anti-money laundering (AML) initiatives. Moreover, they help companies in this sector make quicker, more accurate decisions.
Next, the Internet of Things (IoT), is helping financial services entities create more tailored and personalised user experiences. The IoT has already been implemented in the insurance sector with much success, where IoT devices are used by car and health insurance companies to offer personalised products and services to policyholders.
For example, telematics where devices are employed to send long-distance transmissions is already being harnessed by vehicle insurance firms, to offer customers policies tailored to them, by sending driving data that helps them accurately evaluate risk.

Distributed ledger technology
Another digital technology that is revolutionising the financial services world, is blockchain, which is seeing old processes and paperwork being replaced by cooperation and innovation. Blockchain can also help these firms build better security, as these distributed ledgers cannot be altered retrospectively, which builds collective trust.
If we look at some of the benefits, blockchain facilitates real-time, multi-party tracking, as well as the management of bank guarantees or letters of credit. Moreover, faster and more accurate reporting helps companies remain compliant, and transfer of funds is sped up and made more frictionless.

Even bigger data
The financial services industry is probably benefiting from big data more than any other. This is unsurprising, as floods of data from mobiles, computers, and machine sensors are being collected and analysed each day.
Business leaders in this sector who want to find new ways to market their services, and use data to facilitate more personalised experiences for their clients, are implementing big data solutions to get the most out of this information.
Here again, ML and AI algorithms are being used to automate processes, and harness this data and empower financial services firms to become truly digital businesses.

Cloud and mobile
The global pandemic saw customers around the world adopting mobile applications to meet their daily banking needs. Fortunately, most financial services businesses were already well along the way of their cloud journeys and were able to facilitate this transition seamlessly.
Now, having realised the benefits of cloud as an enabler for digital transformation, these organisations are adopting more and more cloud solutions to outsource applications and storage, to improve efficiencies and lower costs.

Becoming digital champions
Forward-thinking leaders in financial services are playing a crucial role in steering their organisations toward becoming digital champions and innovators, who are gaining a competitive advantage.
However, no digital journey can begin without a clear and concise understanding of the company's digital potential, a knowledge of the trends, and an understanding of which technologies are right for the business.
Talking to the right partner can help drive digital transformation in any financial services organisation, and help them understand the true value and impact of such an investment.
Tarsus Distribution has partnered with leading brands to empower entrepreneurs and SMBs to be future-ready, with seamless integration of systems, data, storage, printing, hyperconvergence, networking and security solutions. Contact our team today to set your business up for future success.